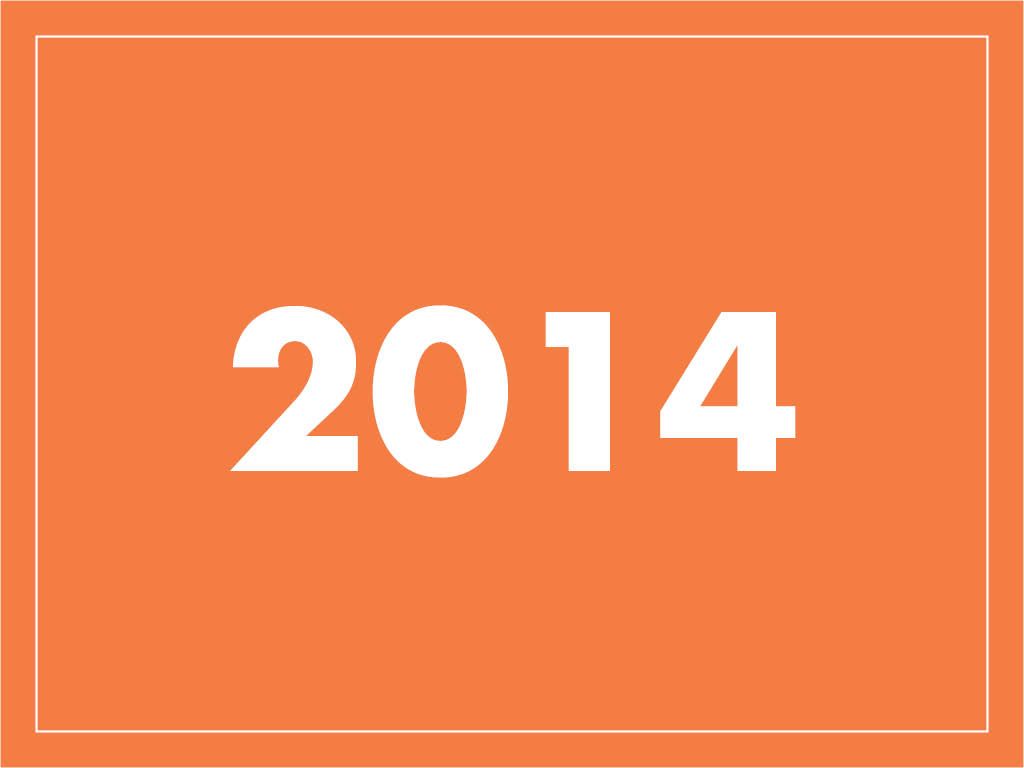 Oh, hello there! It's been awhile. I have photos from our vacation to Chicago in September that I haven't shared yet...
In keeping with tradition, my first post of the new year is going to be my resolutions. New Year's is my favorite because I love making lists and setting goals. I love the process of evaluating the past year--what was good and what could go. 2013 was a good year in the Angevine house. I did a lot of doing this year (despite the lack of evidence on my blog). We made a lot of major adult purchases (car, couch, tv, etc.). We made a lot of progress on our house, even though I find myself wishing that we had done more.
As I was writing out our Christmas cards this year, I realized how many people we had seen over the year that we don't usually see, and it was good. A lot of that had to do with my brother graduating from high school (yay Matt!) and our trip to Michigan to visit my mom's side of the family.
So, here are my resolutions, the same from last year with some updates and at least one addition. Later this week I will also share a list of more specific goals that I have for 2014!
Stop whining. I am a self-professed whiner. A couple of weeks ago, I had this great revelation: people who complain a lot get on my nerves! My rule has always been that I can't complain about something unless I will take some action to change it. I want to focus on the positive and work to change the things that I would like to complain about.
Be a good steward.

This is always on my mind. I want to be a good steward of all that we have: our finances, our home, our vehicles, my body, my mind, my time, my relationships, my talents, my possessions. Instead of wanting more, I want to take good care of what I have.

Push myself.

I want to push myself creatively, intellectually, physically, mentally, emotionally, spiritually. Learn new skills. I am not satisfied with the status quo in my life--I want to push myself to be all that I can be in every area of my life. I want to be constantly learning and growing and challenging myself.

Be a woman of action.

Just Do It. Make things happen. Get things done.

Spend with meaning.

Quality over quantity.

Be more gracious. This is something that I struggle with, and I am sure that I will continue to work on this for the rest of my life. Each year and life experience certainly brings some improvement, though. I try to always remember to "Be kind for everyone you meet is fighting a hard battle." (Ian Maclaren)
Be more giving. I am going to give myself a pat on the back for this one in 2013. In the Fall, I started volunteering with an organization called Fristers that has had a huge impact on my life. I am so thankful that God put me in this ministry at this time, and I am excited to see how He uses me here.
Streamline and declutter.

My life, my home, and my body. I want to get rid of the things in my schedule that don't really matter to me so that I have time for the things that do matter. I want to have only things that we "know to be useful, or believe to be beautiful" (William Morris). Basically, this resolution is all about simplifying and prioritizing.

Be a better friend. My mom and I were talking about this the other day. We are bad friends (so, it's genetic!). I am the kind of person who has only a few close friends instead of a huge circle of friends. I do best in one-on-one quality time situations with my friends. I truly value the friends that I have right now, and I want them to know that!
Become a better listener. I re-read The 7 Habits of Highly Effective People last year and this really struck me: "Most people do not listen with the intent to understand; they listen with the intent to reply." (Stephen Covey) This is me! I realized that while I'm "listening" to people, I am already formulating my own response. How terrible, right? I want to stop myself from formulating those premature responses and really just listen to people. What I have to say is not that important.
Live greener.

Use less energy, create less waste. We still ended up throwing a lot of food away last year which is so painful to me. I want to continue to improve on this one of those ways is through meal planning. We have decided to simplify our dinners this year by preparing beautiful and balanced meals consisting of lean proteins, vegetables and whole grains. I created a little calendar to assist me in meal planning for January, and I will post a new one each month.

Click on the image below to download a PDF that you can use for your own purposes--meal planning or otherwise: