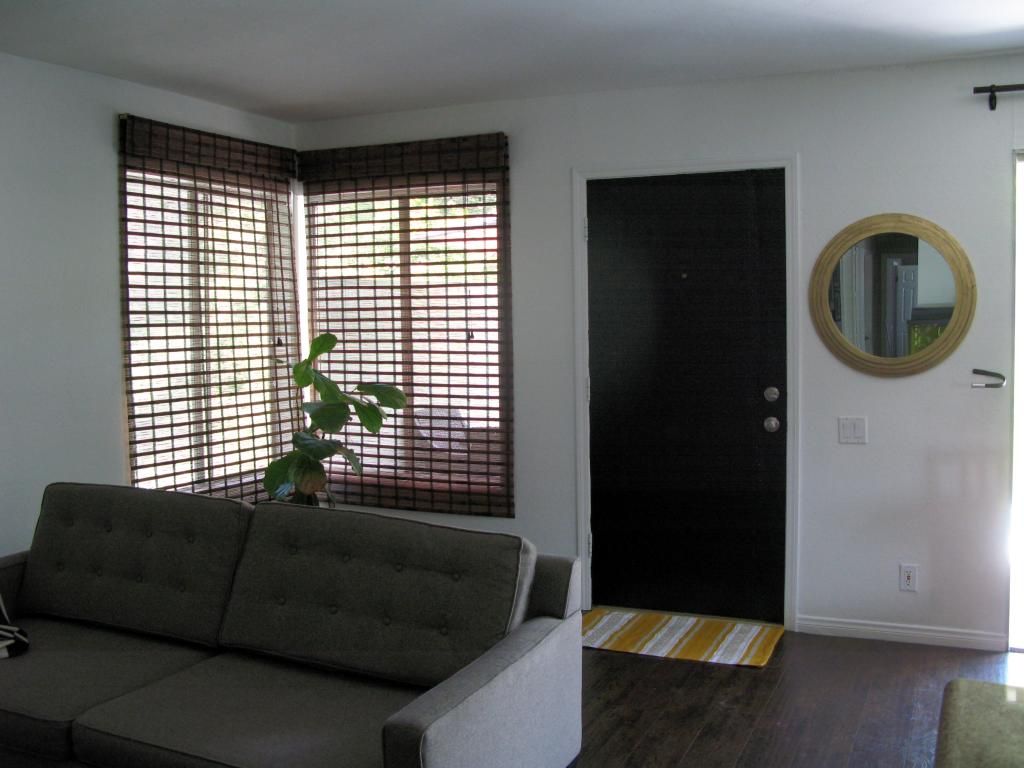 As promised, here is an updated photo of our living room with the front door painted a glossy black! I am really loving the way this looks in our home. It helps to pull together some of the different elements in our open living area and makes everything seem a little more polished.
After painting the door, I realized that I am not loving the silver door hardware, but I don't think replacing it with something that I love is not really an option right now due to our HOA. I'm going to look into it, but I'm not sure that it's possible to have one style of door knob/lock on the outside and another on the inside... I did do some research, though, and found
this tutorial
for spray painting door hardware. I'm going to give it a try, and you can be sure that I will let you know how it goes!