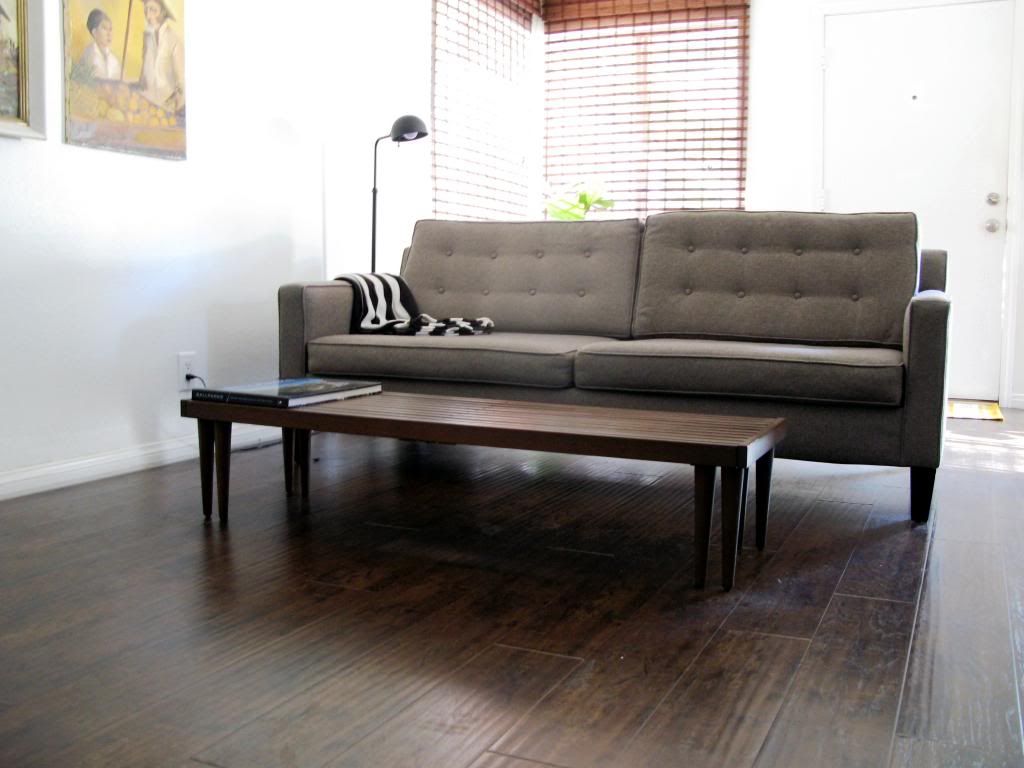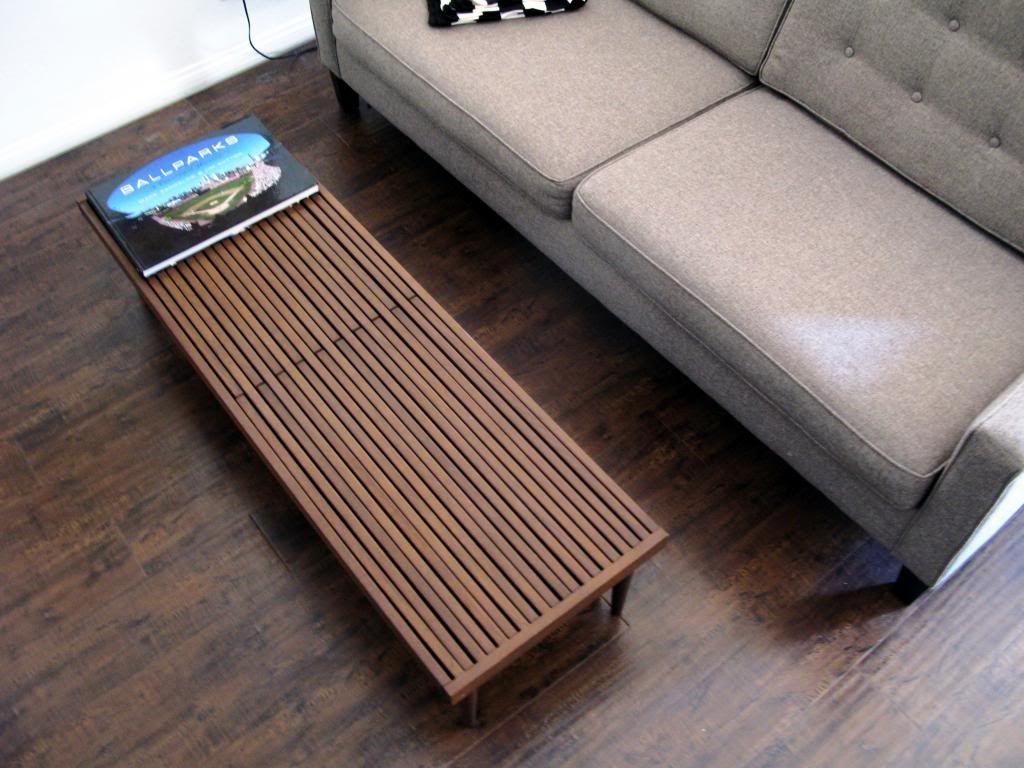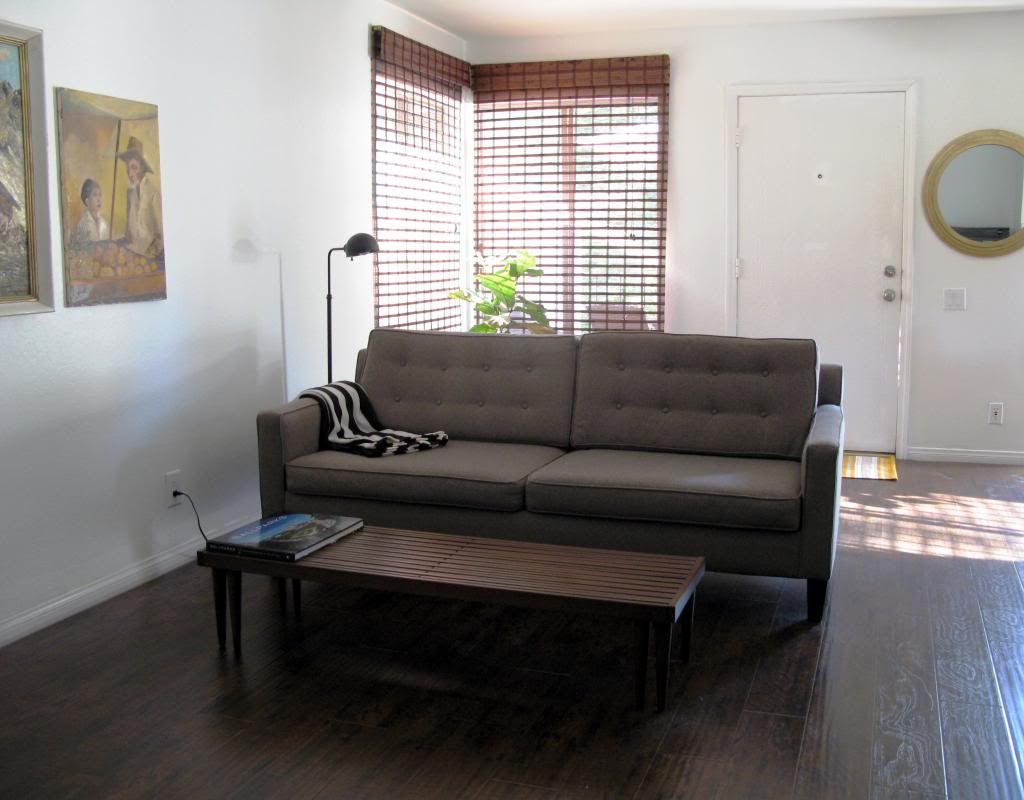 Last week my dad had a conference for work in San Diego, so I decided to take a couple of days off of work *gasp* and drive down south for some quality time with my parents. They then rode back up to Orange County with me to stay with us for a couple of days.
While I was down in San Diego, my mom and I decided to do some thrift shopping with the goal of finding a coffee table for our little house. I had a very specific sort of coffee table in mind--a
midcentury slat bench
. Don't ask me how I got this idea into my head but it wouldn't leave and J had no problem with it, so I could settle for nothing else. We just happened to find two such benches on our excursion. The first one was the right price, but there was just something about it that was not quite right. Enter
Vestige
. We walked into the shop and we immediately knew that there was something special. I browsed casually, keeping my eyes peeled for anything slat bench-y. The owner asked me if I was looking for anything in particular to which I replied, "Why, actually, yes," and he led to me to the back room where
the one
sat in the middle of the room.
The only problem was that I drove my little Honda Accord down to San Diego, and I had to fill it up with two more adults plus luggage for hour and a half drive home. So, we entered into a deal called If You Can Fit it in My Car, I Will Buy It. And would you believe it? He got my coffee table to fit into my car! And that is the story of your adoption, little coffee table.
This is such a cool piece because it expands to about twice it's size! And it still looks pretty while expanded. It is also a bench so you can sit on it. Talk about versatile. And in a small space, versatile furniture is a major plus. I just love this bench/coffee table. It just looks like it belongs in our living room. Now, I need to find some amazing coffee table books (I really want to find one on California!). I also feel like this table needs a small cactus garden. What do you think?