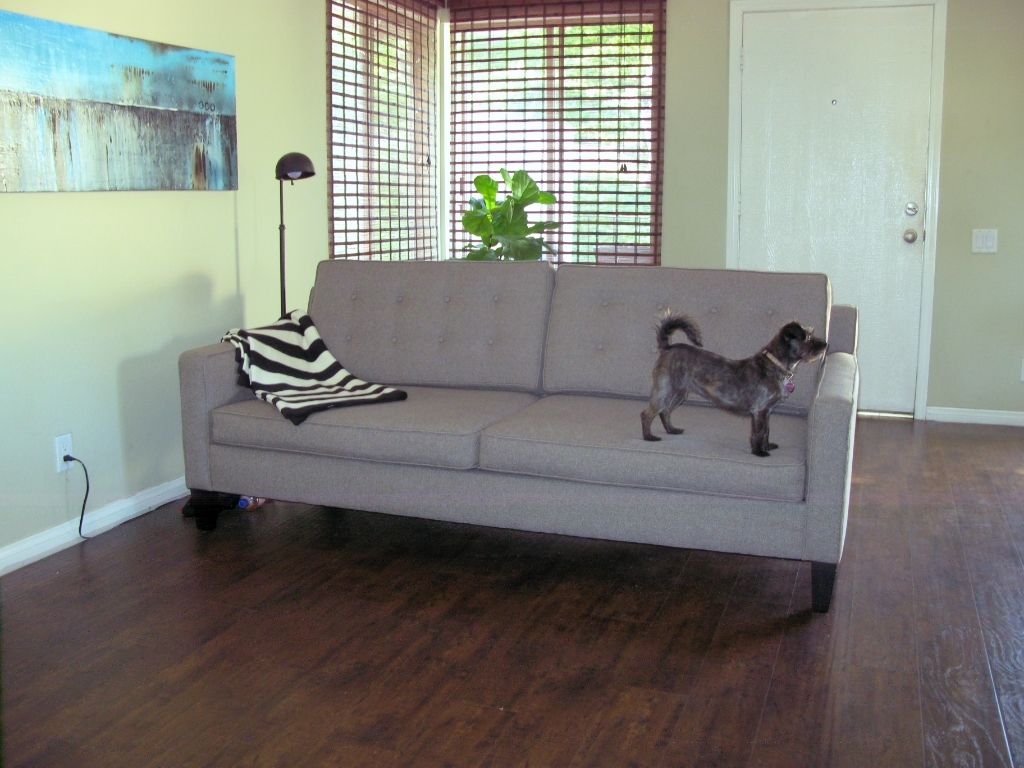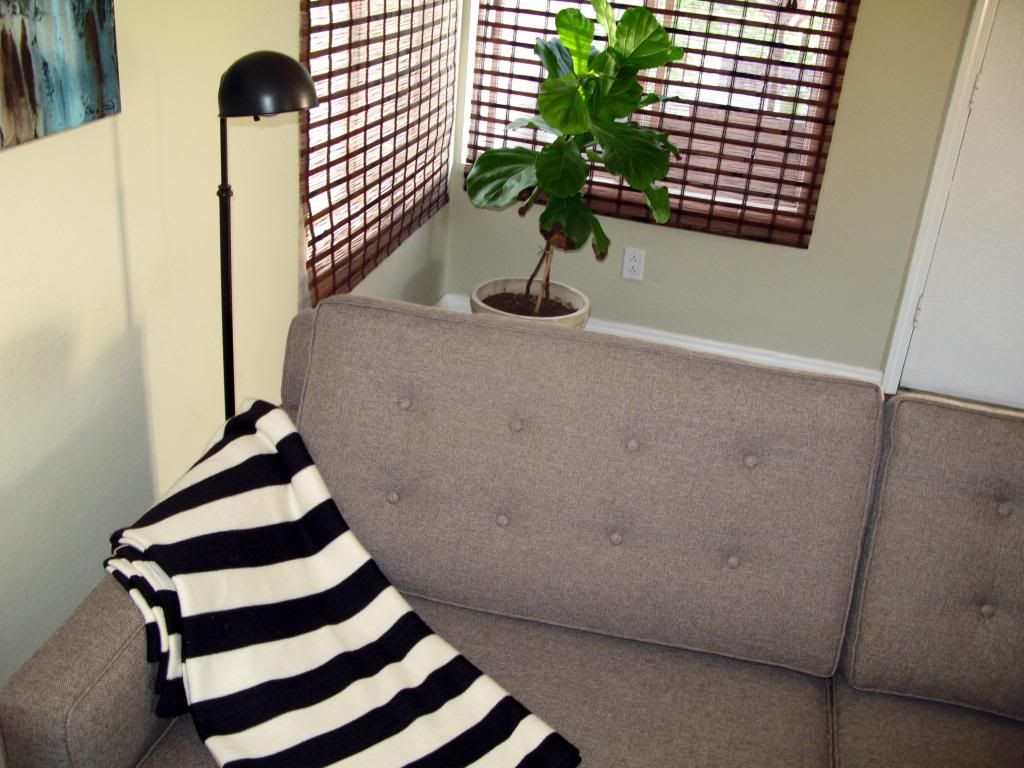 G

uess what, you guys!

I

haven't fallen off the edge of the earth or anything. The mister and

I

have just been quite busy lately with work, life, projects around the casa and another exciting thing which

I

will share sometime in the near future

(don't get too excited--it's not a baby).
Remember this post from ummmm...last June

?

W

ell, we finally pulled the trigger and bought

a ne

w sofa

!

I

kept going back and forth between getting a grey sofa or a green velvet sofa. My decision was made for me when Macy's had a huge sale on sofas with no options for green velvet. This is such a game changer for our living room, and now I can finally move forward with this space. T is weekend we are planning to paint, hang some new art, and look at a coffee table that I've been eyeing on craigslist

(fingers crossed that this is

the one

).
I
will work on catching up with all of my home projects on here over the next couple of weeks...