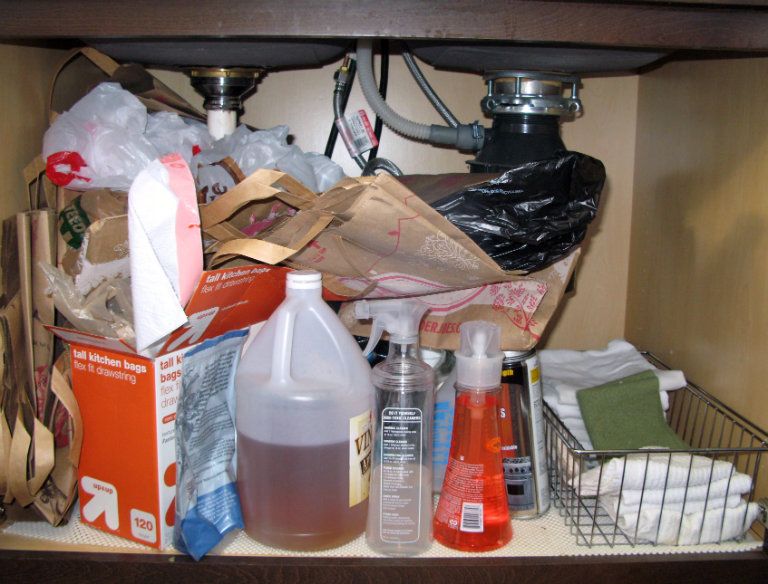 Before: how does this happen?
After: bins set this space up for keeping this cupboard organized long-term
Here's a little organization project for Week 3 of
Operation: Make This House a Home
(I'll get the page up and running this weekend). The cabinet below our kitchen sink had been taken over by paper and plastic shopping bags (even though I use our reusable shopping bags everywhere!). The really exciting part of this project is that it cost me $7.99 and 15 minutes of my time. That 15 minutes included taking everything out, a trip down to the recycle bin, wiping down the entire cupboard, taking photos, and putting everything back. 15 minutes??? Yeah--there are just no more excuses for getting things done.
That 15 minutes was followed by 60 minutes in Home Depot gathering supplies for next week's project!

What projects have you been working on this week?