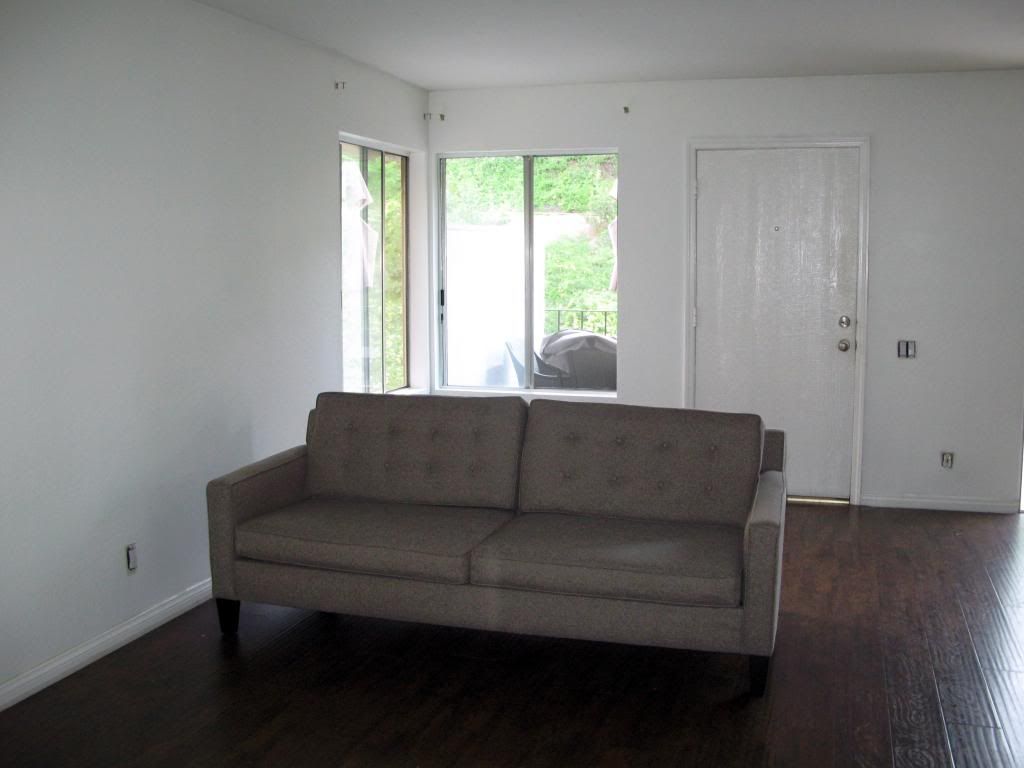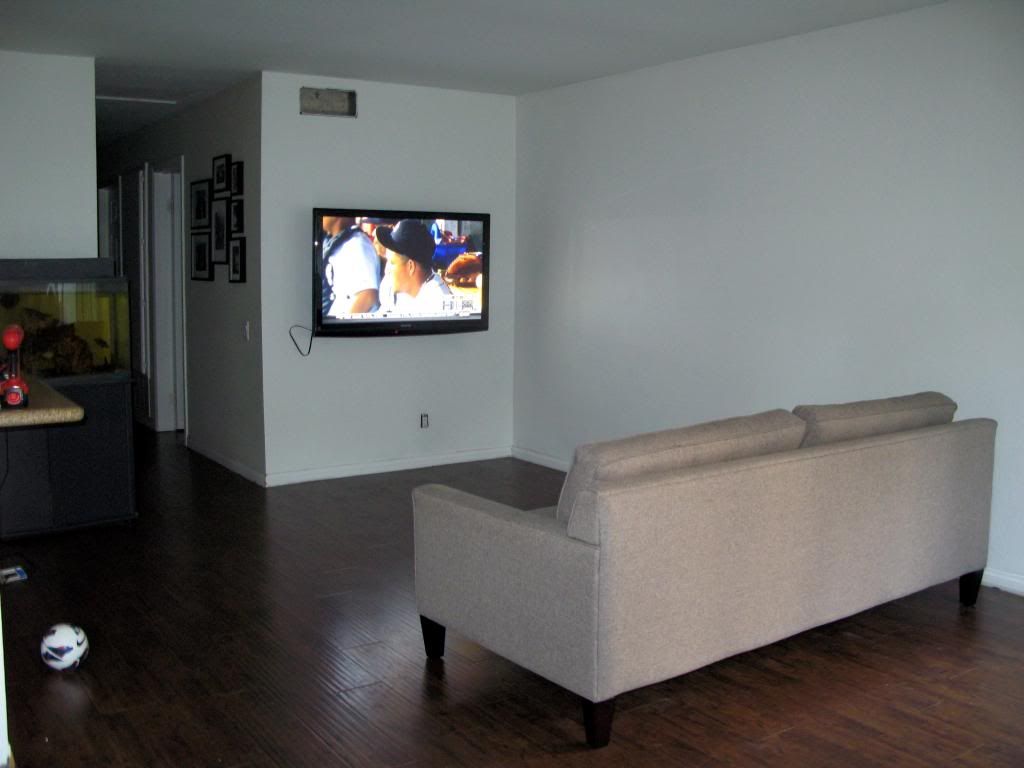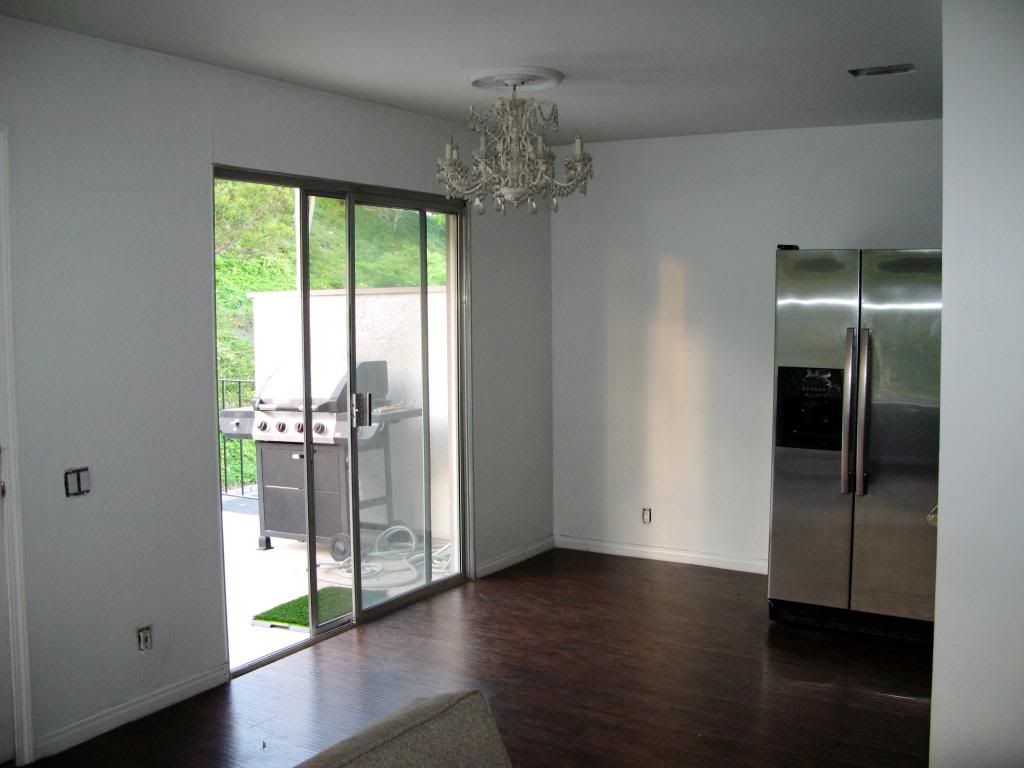 And just in case you're thinking that it doesn't look different to you, here is a before shot: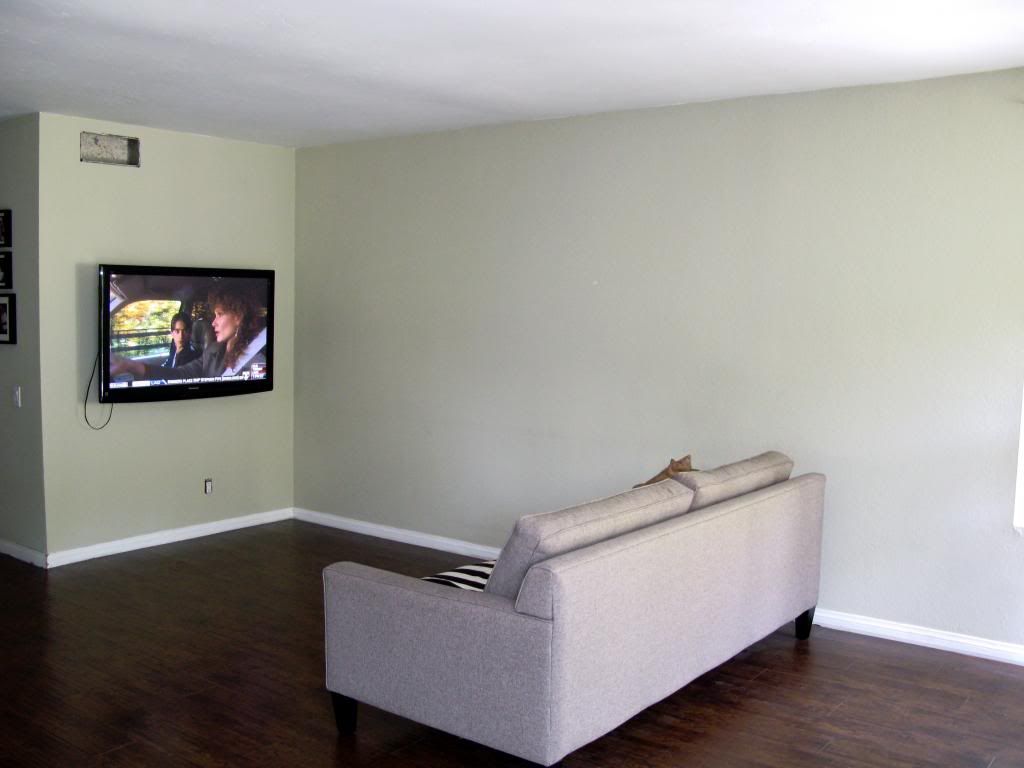 On Sunday, the hubs and I woke up a bit late and decided to get straight to work painting the living area because the old wall color just was not working with the new sofa. We also have some new art (and a mirror!) to hang on the walls, and I couldn't bring myself to do that until we painted the walls.
I decided to go with white (
Behr Snowy Pine
to be exact). I realize that can be construed as
boring
, but as you can see here the majority of the rooms that in "pin" as inspiration for our living area have white walls. So, I decided to just go with it--you can't fight city hall. So far, I am loving my boring white walls. They are so clean and fresh and it makes the space feel more modern.
Since taking these photos, we have re-hung all of our window treatments and replaced all but one of the light switch/outlet covers. I might add that I was nearly moved to tears the other night while trying to re-install all of the hardware for the curtains that cover the sliding door. I do believe that I managed to buy a very temperamental drill. Sometimes it works perfectly for me, and other times...
So, hopefully my next updates will be in regards to hanging things on the walls! And maybe a coffee table. A coffee table would be nice.