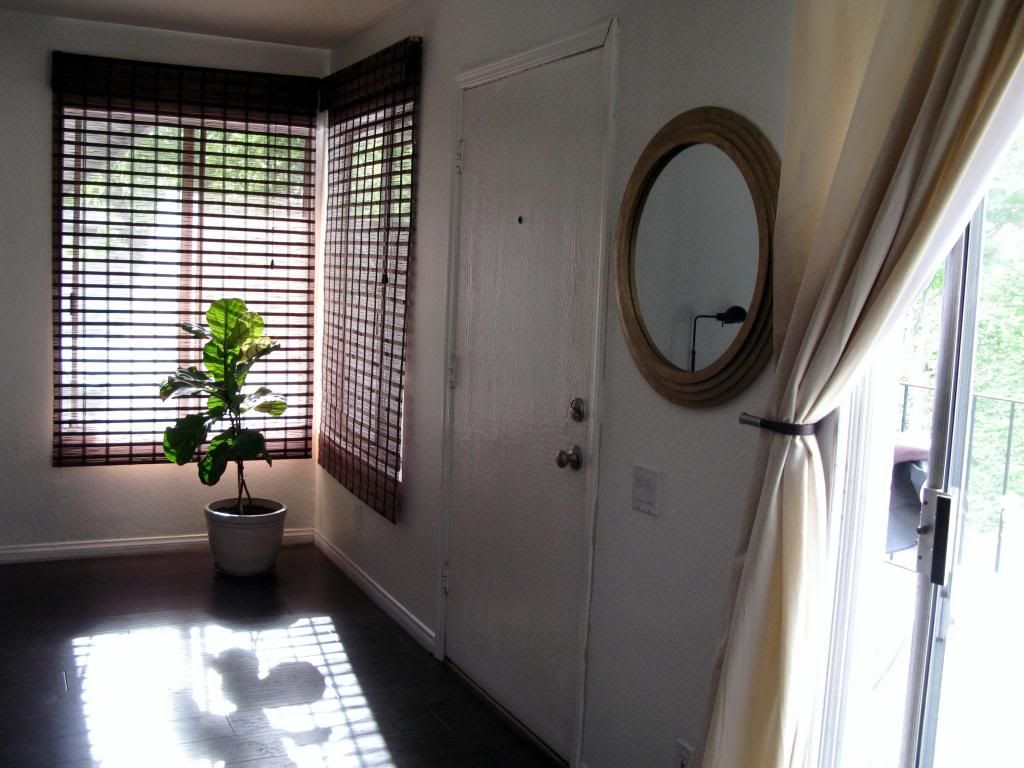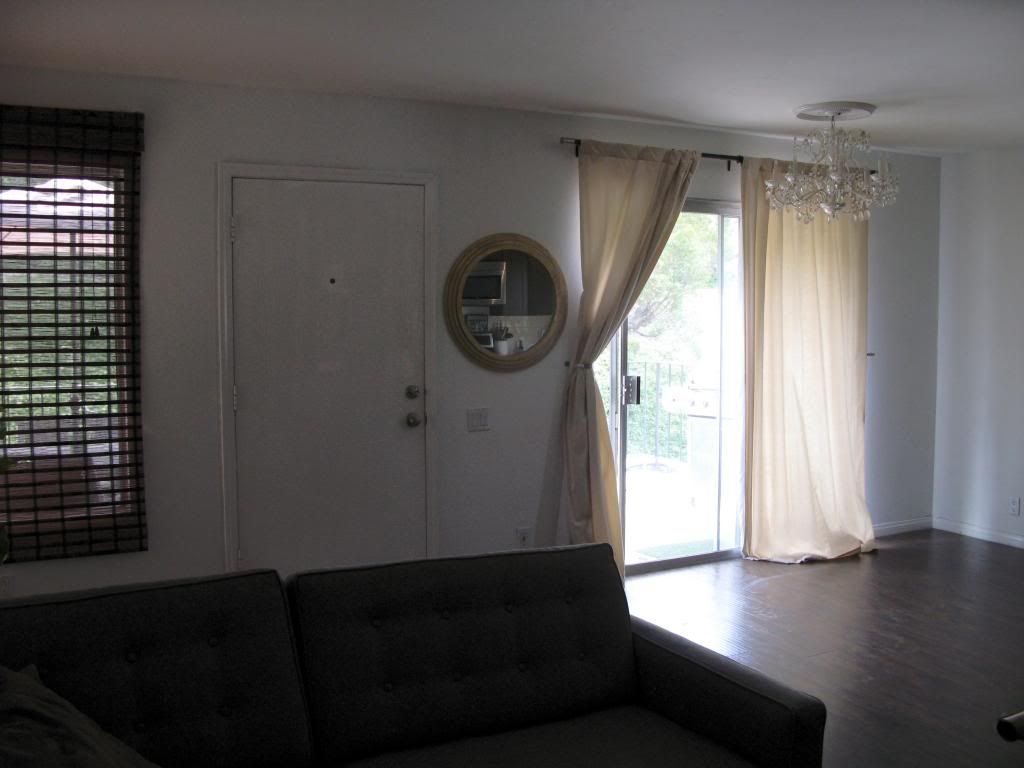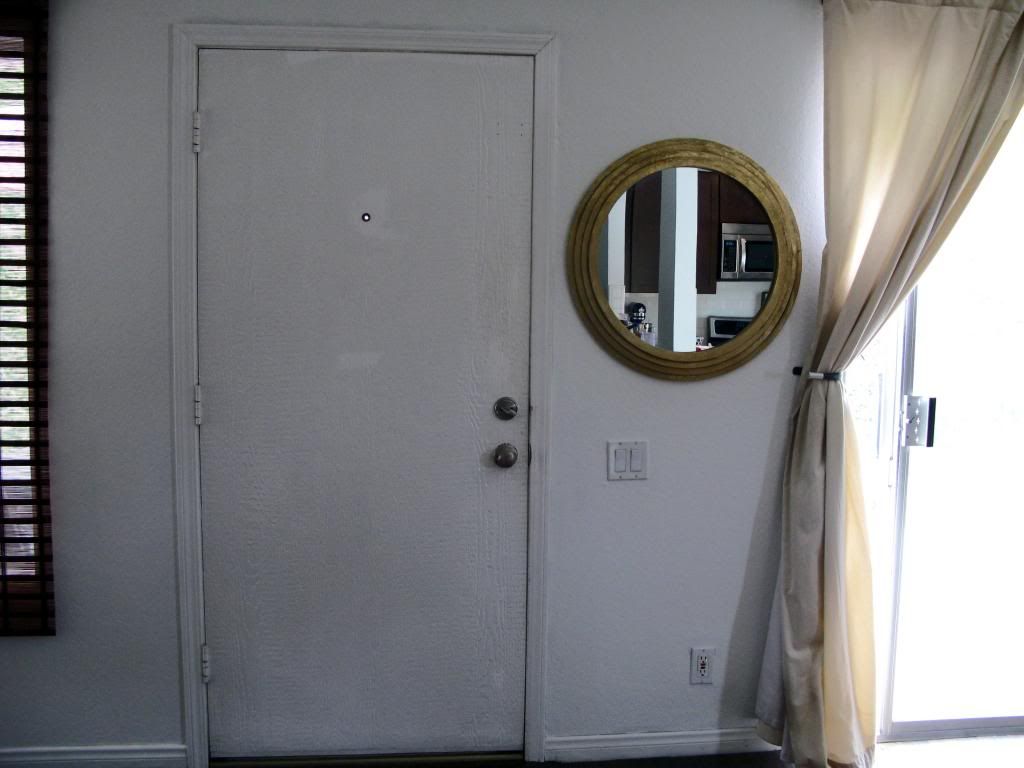 Remember
this mirror
? I don't blame you--I had kind of forgotten about it myself. I had planned to hang it above our bed after I found or made a headboard (which obviously has not happened yet). But, then I started reading some feng shui article and learned about how bad it is to have two mirrors facing each other (we have a very large mirror attached to our dresser which is directly across from the wall where I intended to hang this mirror). Also, we are kind of thinking about hanging the painting that used to be in our living room above the bed.
I had purchased
this mirror
to hang next to our front door, but when I got it home and started to hang it, I just hated it. This gold mirror has literally been sitting around my house for nearly 2 years (eek!), so I decided to just hang it up, and I love it here. It is perfect. Every front door should have a mirror next to it, right?
Looking at these photos, I am realizing how desperately our front door needs to be painted. We bought some glossy black paint for this door, so we'll see how that turns out--I'll try to get that done this weekend! I also need some new curtains for that slider door. Feel free to send me some fabric or curtain options! I am struggling with finding just the right thing (I kind of like
this concept
, but I'm not sure about the color ways available).