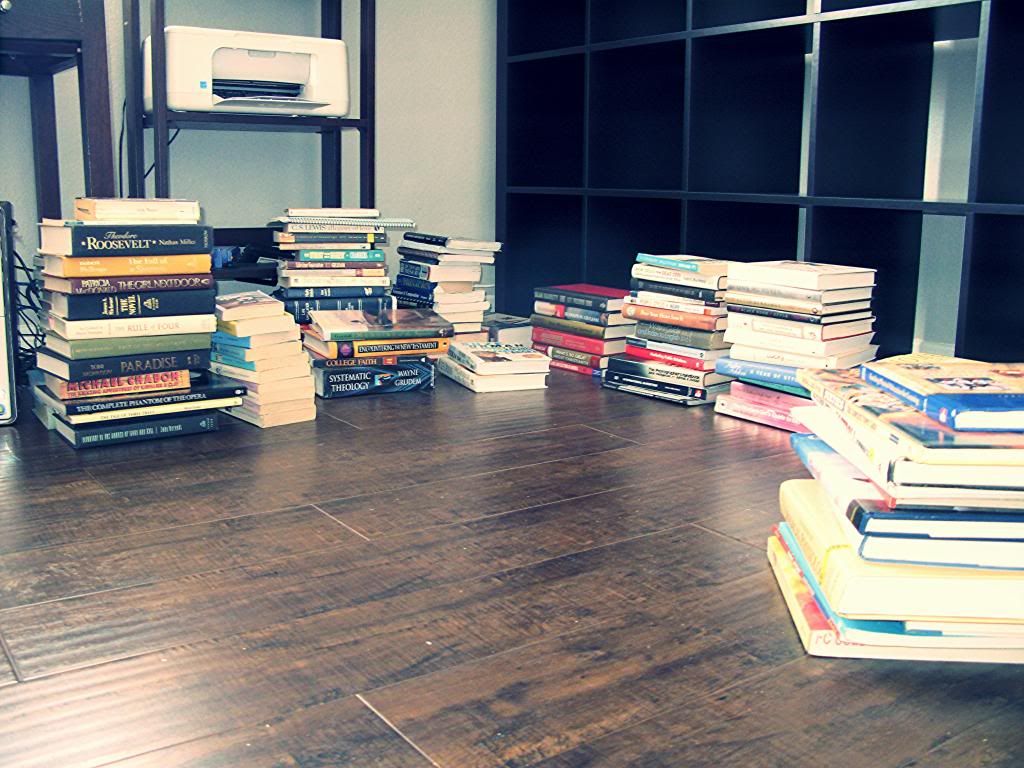 [ sorted according to genre ]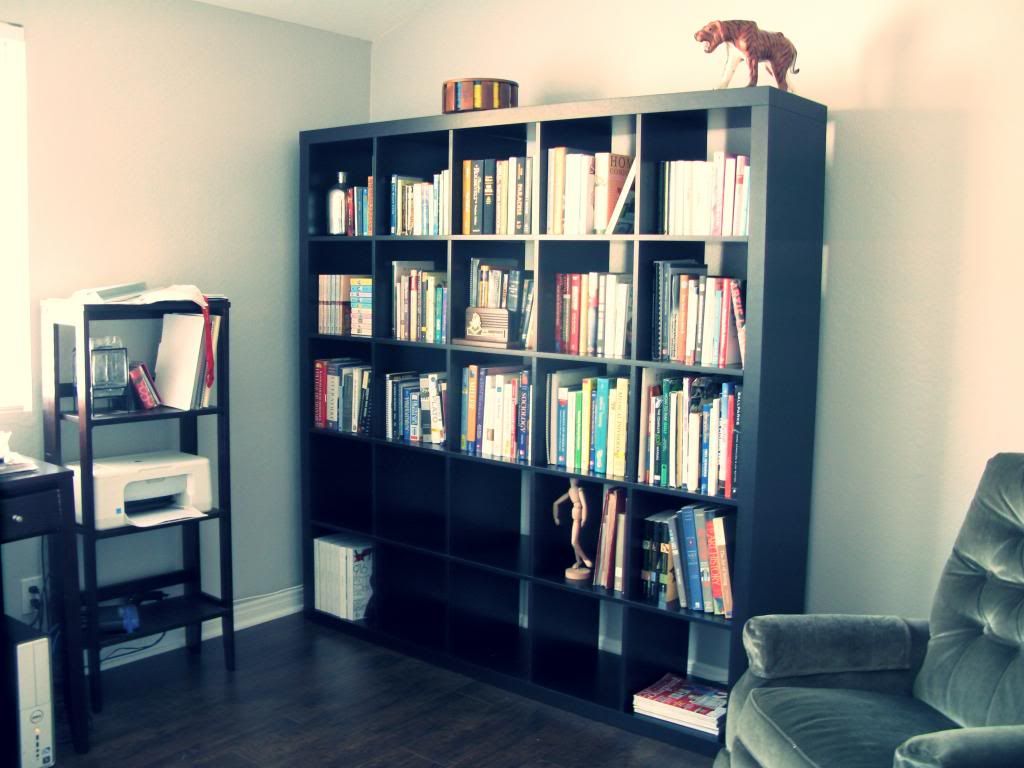 [ progress ]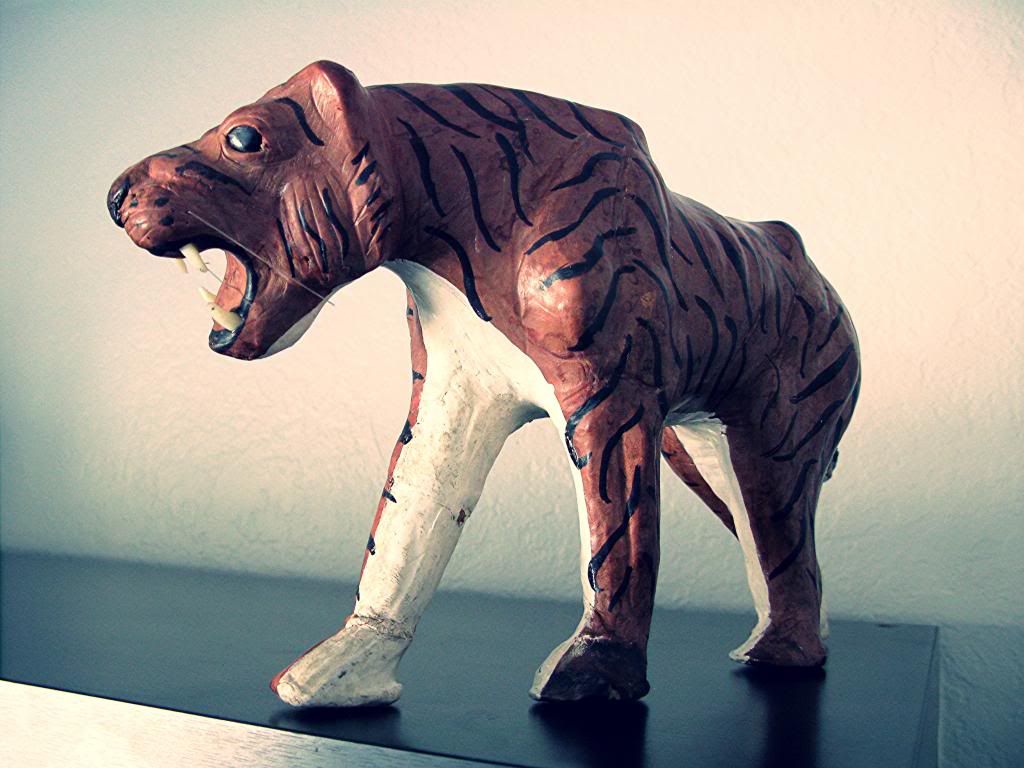 [ i love this guy -- he's only slightly smaller than Chloe ]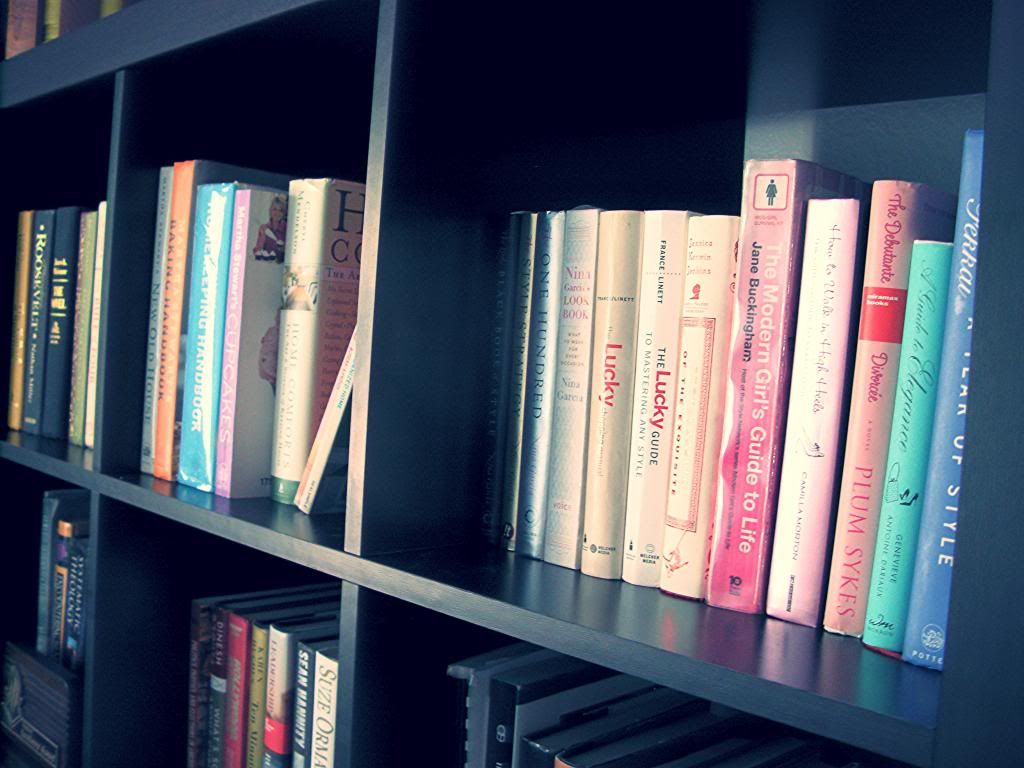 [ obviously Nina claimed prime real estate on the shelf ]
The book case is up in the office! The book arrangement/shelf styling is not final--I definitely have some tweaking to do here and there. But, it is [finally] up! And all of our books are in the house (there were three big crates full of books down in the garage) and on proper shelves. Our books have a home. This also made me realize that I own quite a few books that I haven't read yet. Must get on that.
What is going on with those bottom shelves? My plan for the very bottom row is to get magazine storage for my problem collection of Vogue, Martha Stewart Living, Whole Living, Elle Decor, and yes, every single issue of Blueprint. Just the magazines that I like to look through every now and then for inspiration. There will also be at least one cube filled with binders for my filing system. And, of course, any remaining space will be filled with more books!
There is still so much to do in this room. But, we are getting there, one little (or rather large) piece at a time.