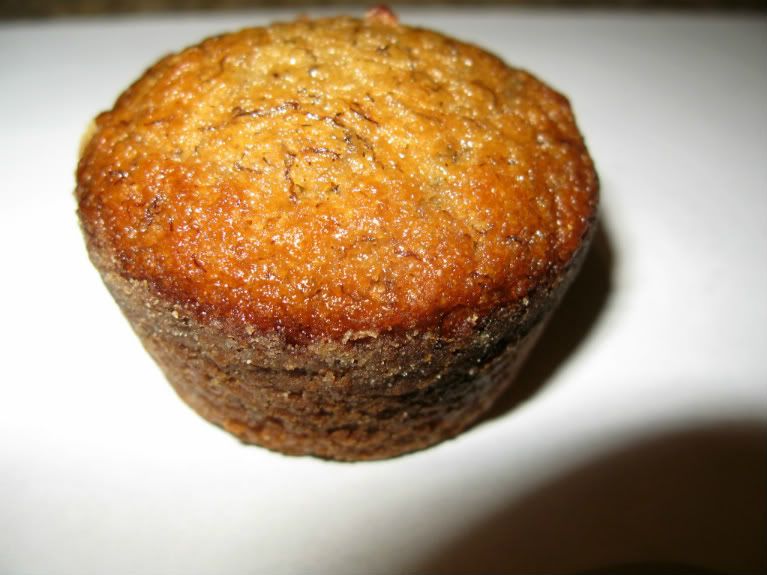 Banana bread is one of the recipes that I made with my mom as a kid. I still love it, and it is always a hit when I take "leftovers" into the office. It is such a great way to use up bananas that get a little too ripe for eating (I always put our brown bananas into the freezer and collect them until I have enough to make banana bread).
Oh, and I always make muffins instead of loaves because (1) muffins are cute and (2) I still don't have a bread/loaf pan...I guess I need to add that to my shopping list.
I had to talk my sister into letting me post this recipe, so here it is (before she changes her mind!):
Banana Bread
Makes 2 dozen muffins
2 c. sugar
1 c. butter, softened (I'm going to try using Greek yogurt next time)
6-8 ripe bananas
4 eggs
2 1/4 c. flour
2 t. baking soda
1 t. salt
Preheat oven to 350 degrees. Cream the sugar and butter together. Blend in the bananas and eggs. In a separate bowl, sift the dry ingredients and mix together. Add the dry mixture to the wet mixture and mix until thoroughly combined. You may add nuts or raisins if you like.
Bake muffins for 20-30 minutes or loaves for 40-50 minutes.
Enjoy!