Jackie and I on the tram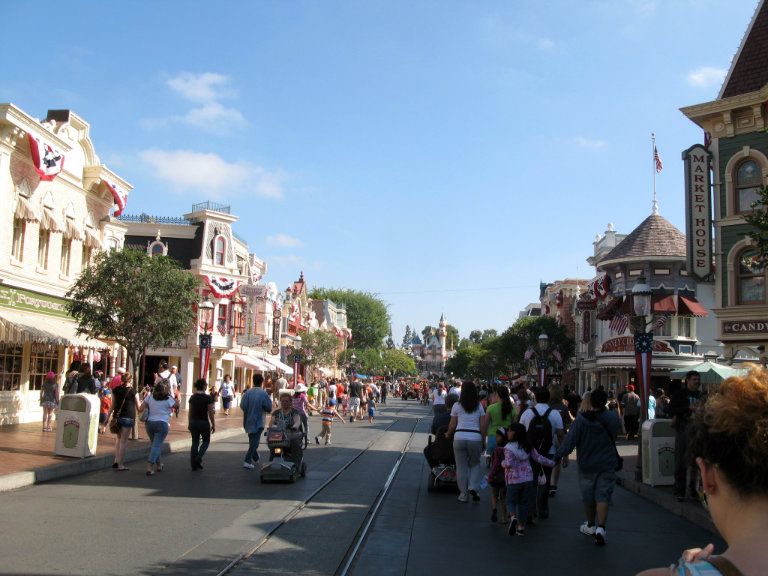 Main Street, U.S.A.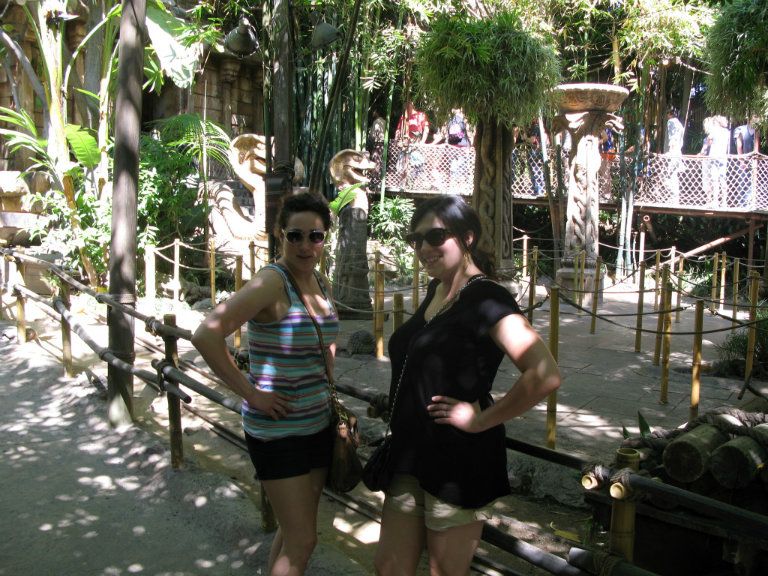 Indiana Jones Adventure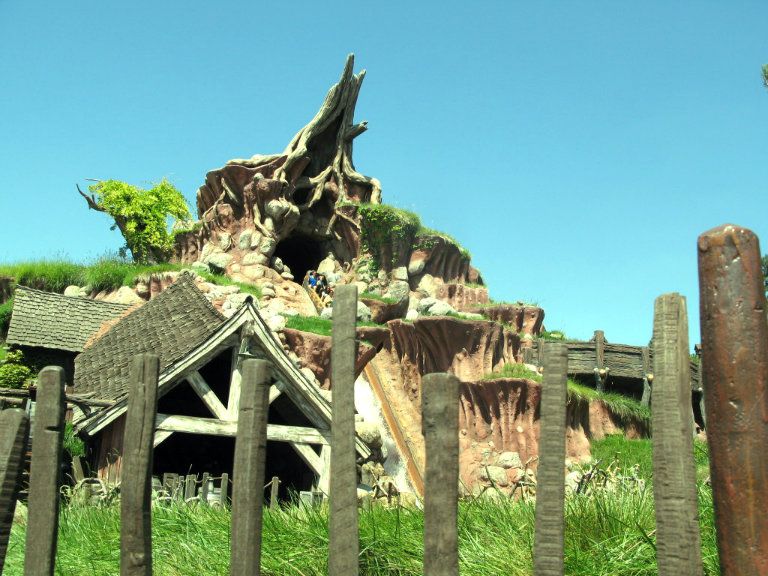 Splash Mountain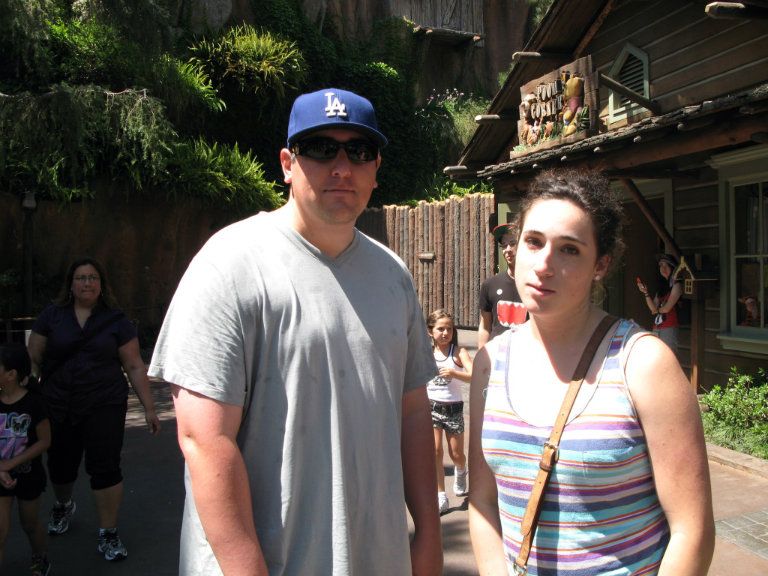 Me: What was that face? Jackie: I was trying to look like Justin in pictures.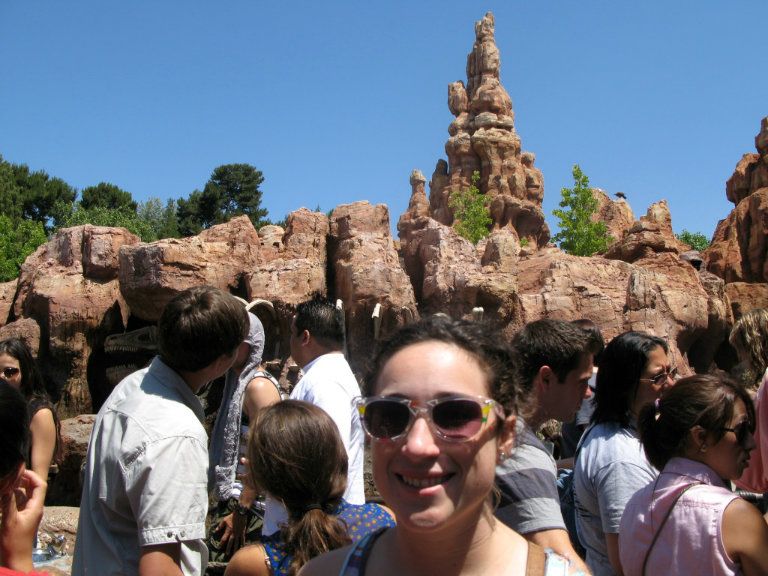 In line for Big Thunder Mountain Railroad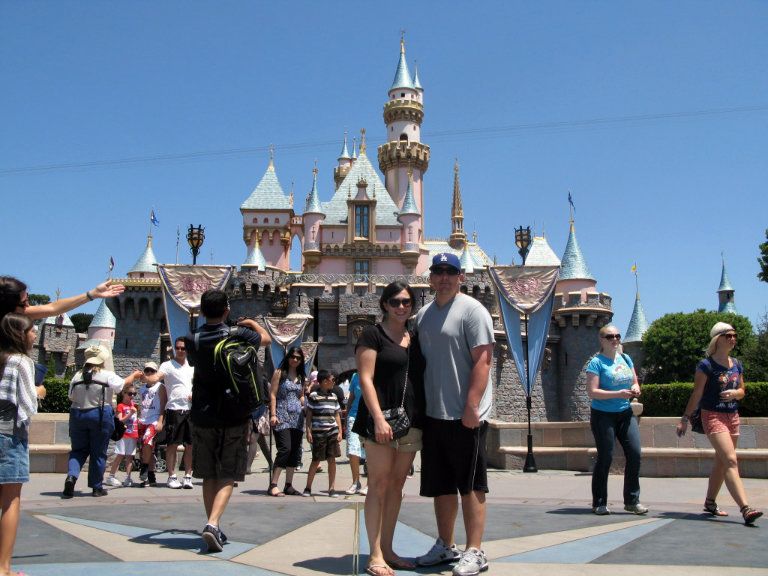 My Prince Charming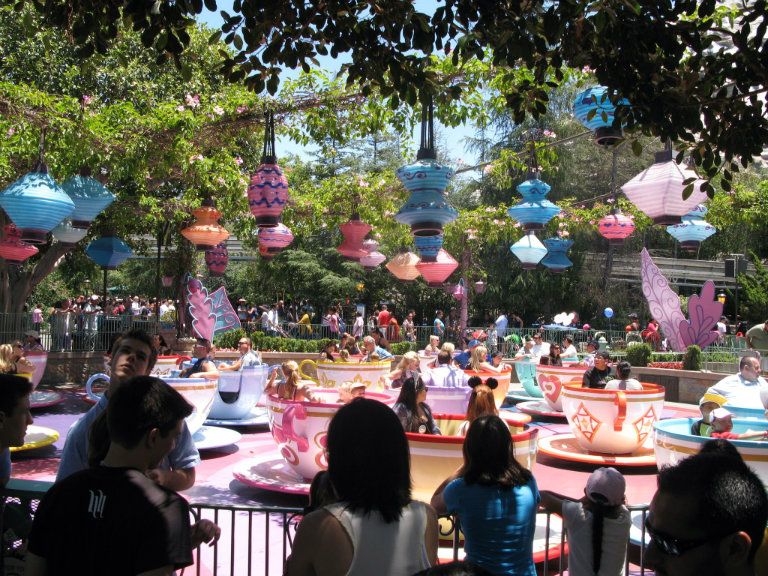 Teacups!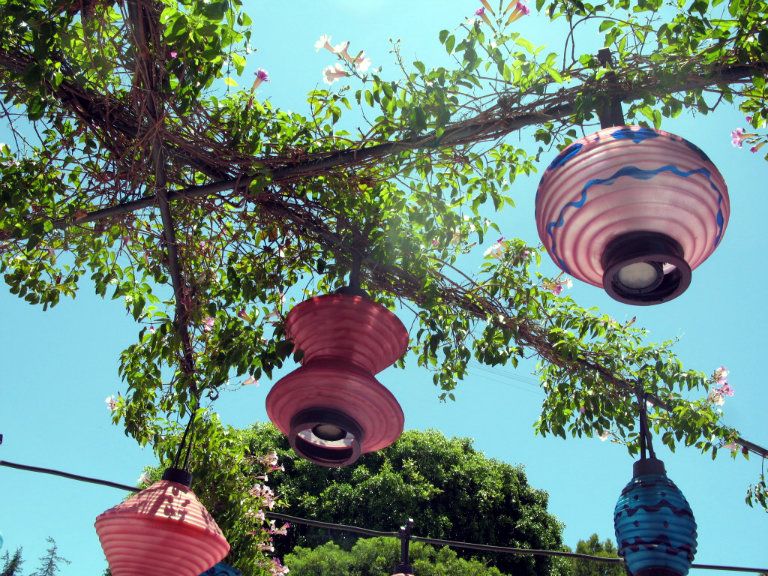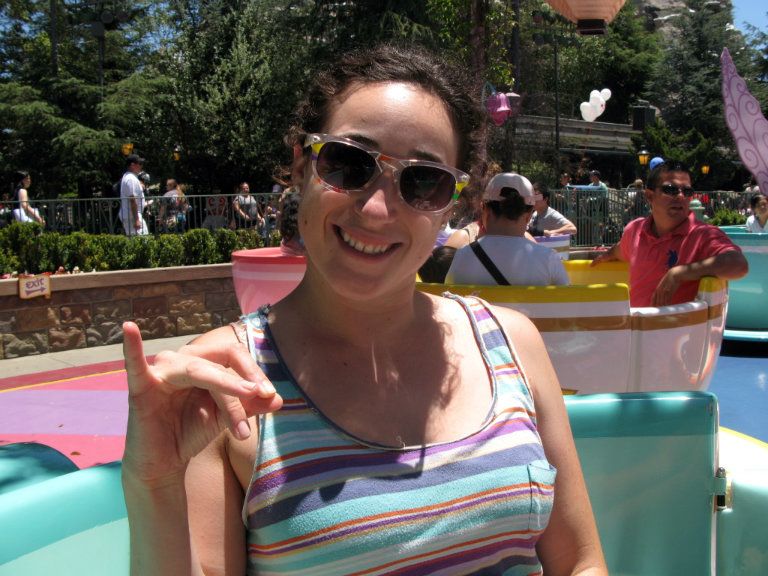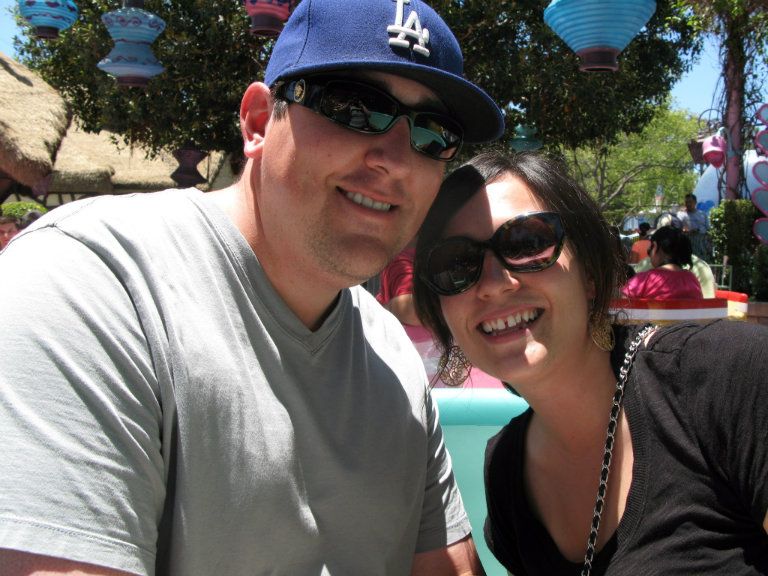 Justin barely fit into the teacup, but he was actually smiling in all of the photos from this ride. I guess Disneyland really is the "happiest place on earth..."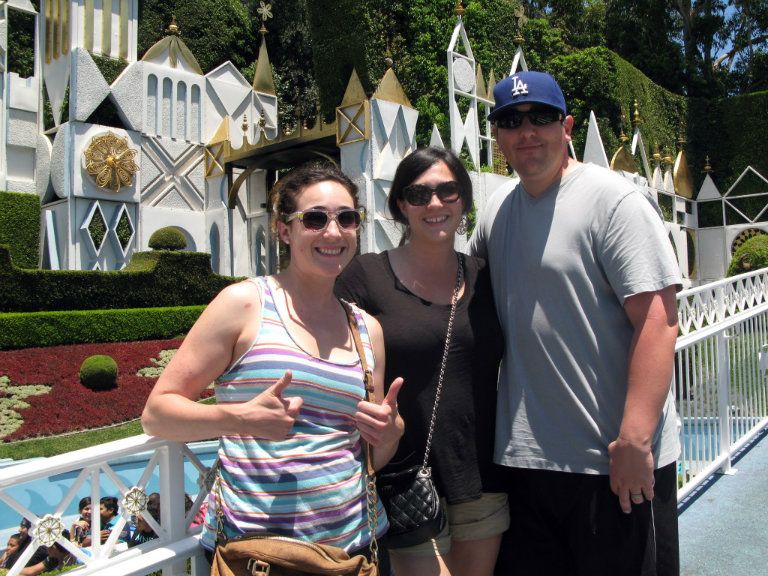 It's a Small World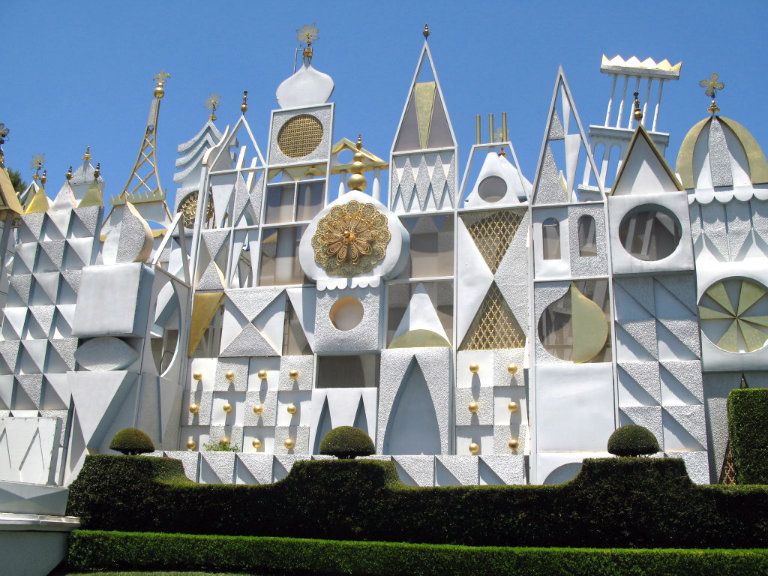 My sister has brought up
Disneyland
every time she has come down to visit us. I kept brushing her off because I had only been to Disneyland one time when I was 19, and I just was not a fan. Last time she was down to visit, it came out that she had
never been to Disneyland.
I felt terrible for blowing her off and promised that the next time she came to visit, we would go to Disneyland. And go to Disneyland we did!
We decided to go on Sunday right when it opened at 8am in hopes that it would be less busy despite the fact that it was the prime of summer vacation season. We were also hoping the the crowds would be lighter due to the opening of the new Cars Land at
California Adventure
. We also decided that we would hit all of the big attraction rides first, then go back to each land visiting whatever sounded like fun. Our plan worked, and on July 1st we were able to go on every single attraction with our longest waiting time being 40 minutes!
We had so much fun! I knew it would be because my sister is always so much fun. The most popular ride of the day with our group was Space Mountain. Space Mountain was closed last time I was at Disney, so I was very excited to finally have the chance to experience the attraction. We also loved Indiana Jones, of course. I think they changed it--didn't it used to have the big rock rolling toward you, or is my memory faulty? Other favorites included Splash Mountain and the updated Pirates of the Caribbean.Worst ride of the day: It's a Small World. Does anyone like that ride? It is pretty, though!
I'll post the rest of our Disney adventure tomorrow including Tom Sawyer's Island and the Disney parade!