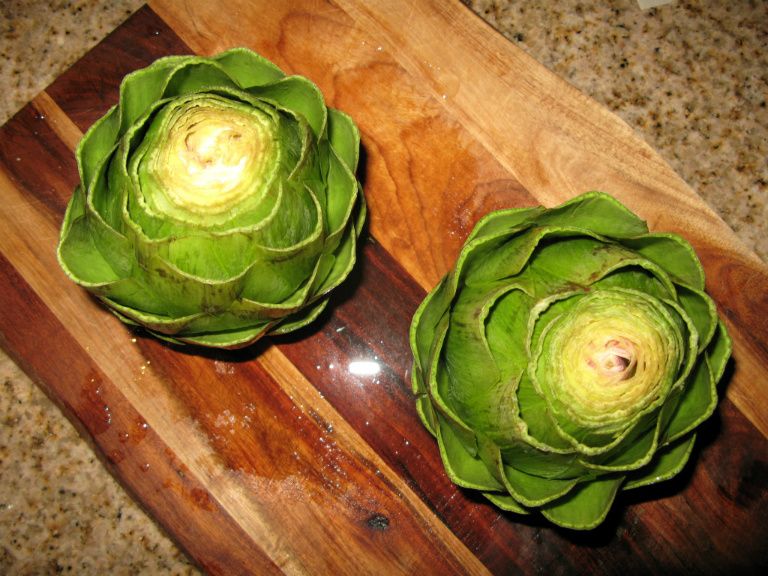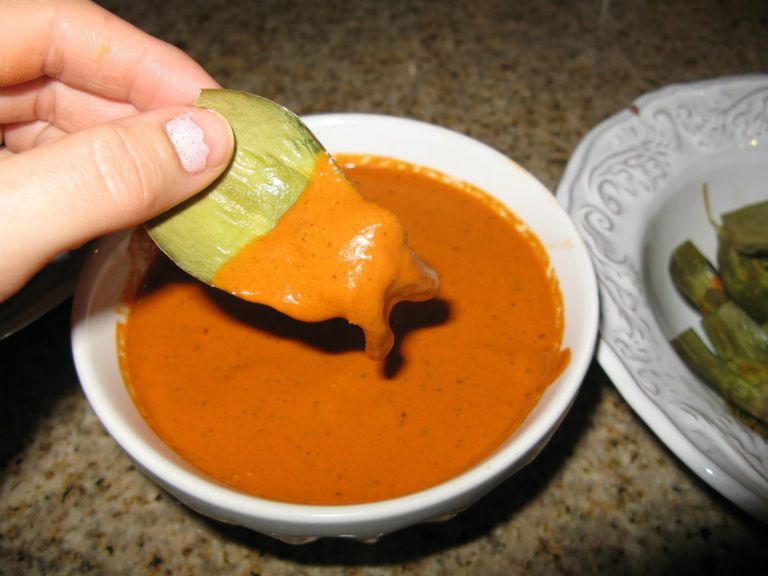 I found this recipe in the first ever Fitness magazine that I received in the mail. I cut it out and saved it, and have somehow managed to save it for about 4-5 years, and then I finally got around to trying it. I grew up dipping artichokes into melted butter. This Creamy Red-Pepper Dipping Sauce is a much healthier alternative to butter or mayonnaise, and you won't even miss the fat! I guarantee that this will be your new favorite dipping sauce for artichokes.
Creamy Red-Pepper Dipping Sauce
Serves 4
1 cup chopped roasted red peppers
1/2 cup plain nonfat yogurt
1/4 cup chopped parsley
1 garlic clove
3 T. extra virgin olive oil
1 T. balsamic vinegar
Pinch of cayenne
Salt and pepper
In a blender, combine all ingredients except salt and pepper. Puree until smooth and adjust seasoning to taste. Refrigerate until ready to use.
NUTRITION FACTS PER SERVING: 37 calories, 1 g protein, 2 g carbohydrate, 3 g fat (0 g saturated), 0 g fiber