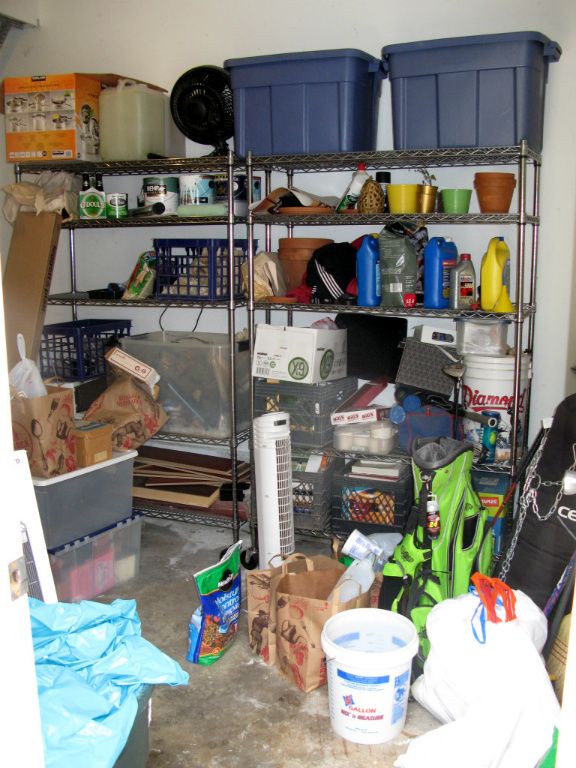 Oh my!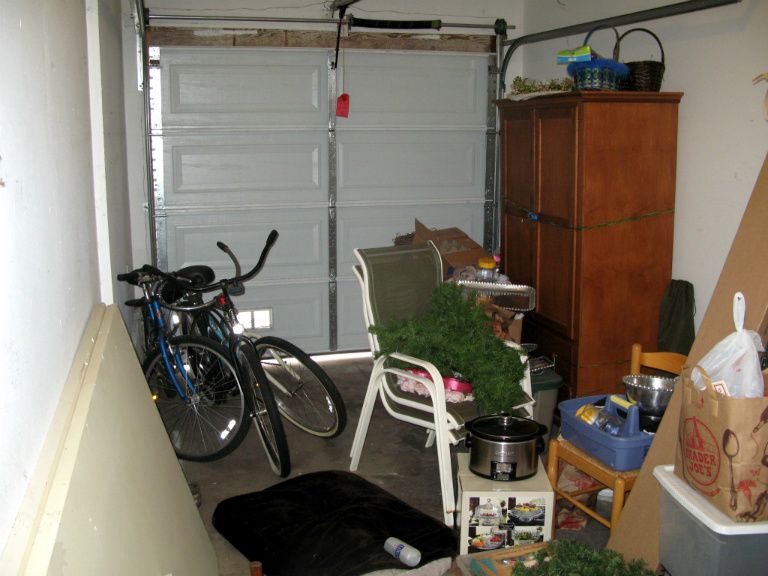 Complete chaos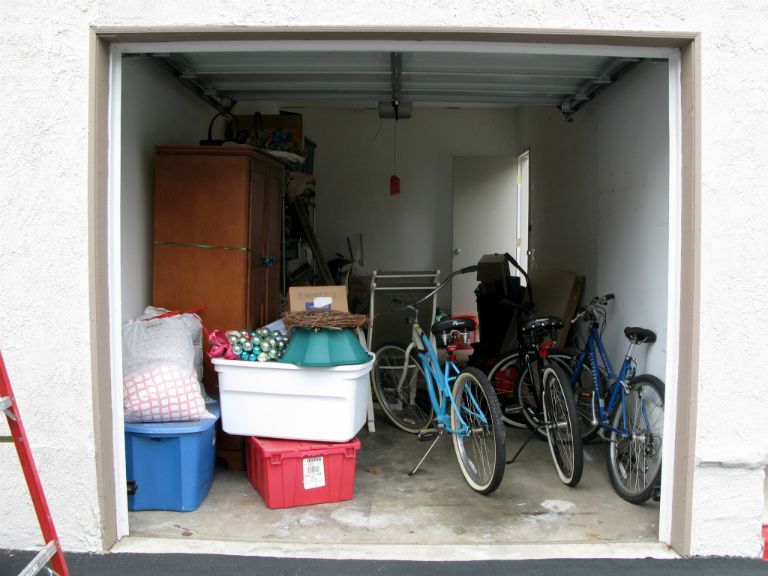 After the holidays, nothing really seemed to get put away quite properly this year.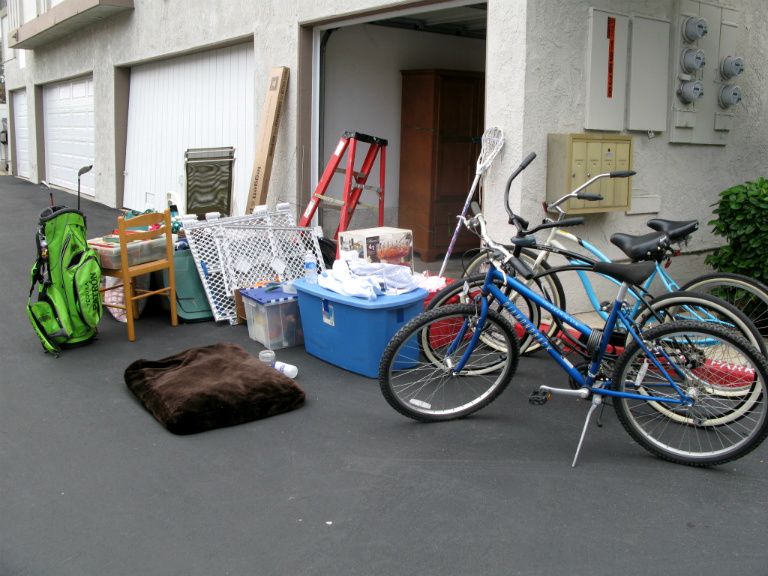 When organizing, taking everything out of the space is always my first step!


Empty--basically the ultimate goal for our garage...
Ahh...organized shelves..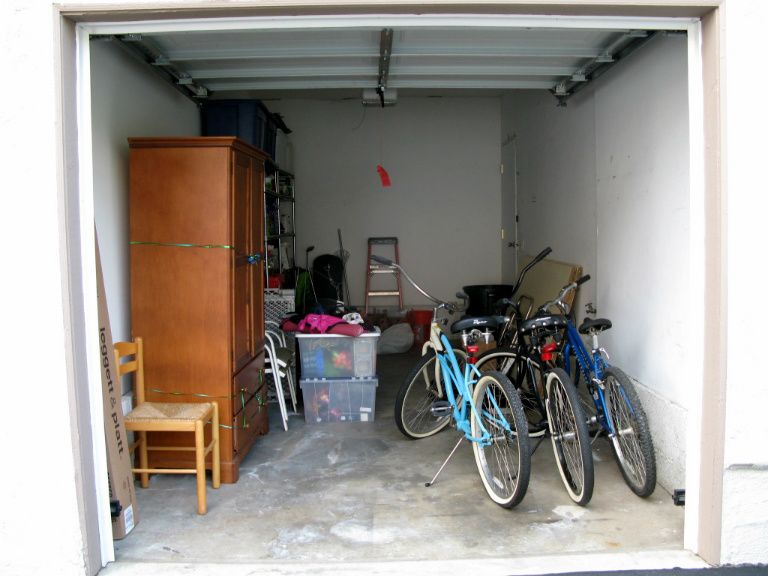 It's not quite done, but this was definitely a huge step forward!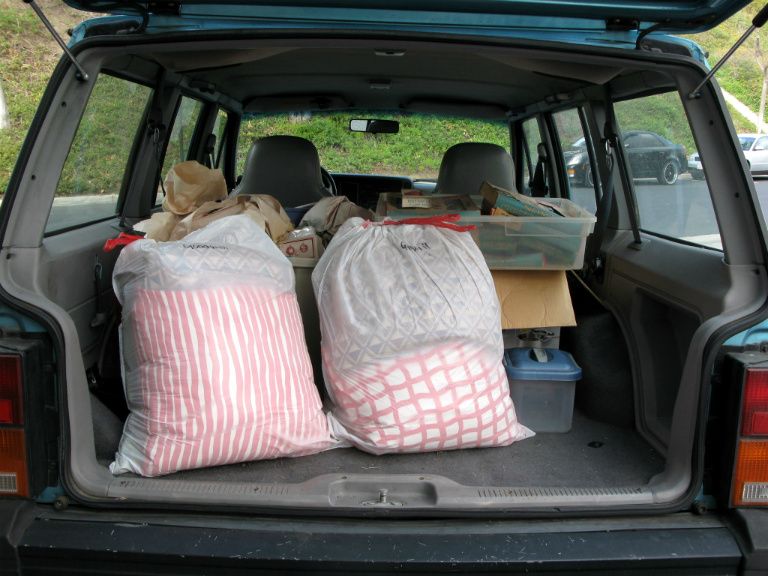 My car all loaded up for a run to Goodwill (which was open on Sunday!)
Cleaning out the garage has been on my to-do list basically since we put all of our Christmas decorations away on January 1st. Between pulling down, putting up and taking down all of our decorations for the holidays (beginning with Halloween) our garage became totally chaotic. And it had been driving me crazy...
Thankfully,
The William Morris Project
, I am committed to accomplishing one project in our home each week, and this week I finally tackled the garage. I am always amazed by how little time these projects which I continually put off actually end up taking. Including my run to Goodwill and back, I think this project took me about 2 hours from start to finish. It's not completely done--I still want to sell a few things on Craigslist, get all matching [clearly labeled] bins that actually fit on the shelves, get some recycling bins, and install some bike racks, but this is definitely a good start.
It felt so good to finally turn in our reyclables and donate that mountain of items to Goodwill. Does anyone else just feel amazingly accomplished when they get rid of stuff?