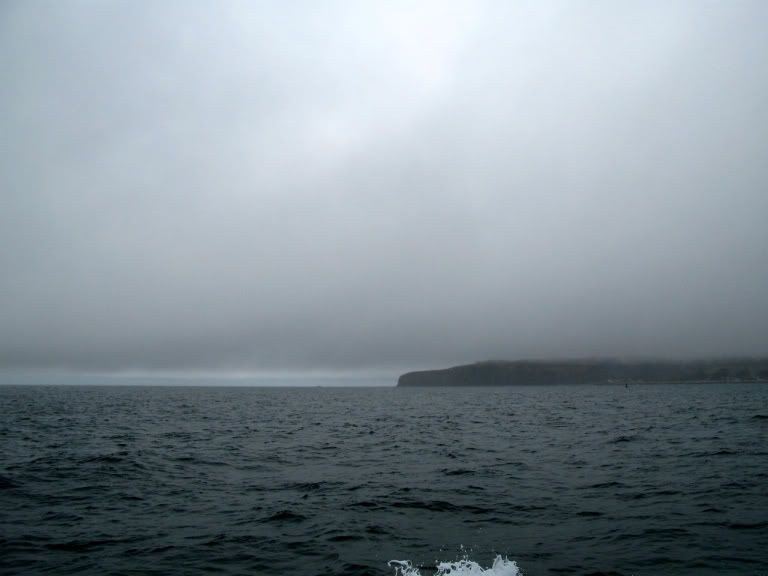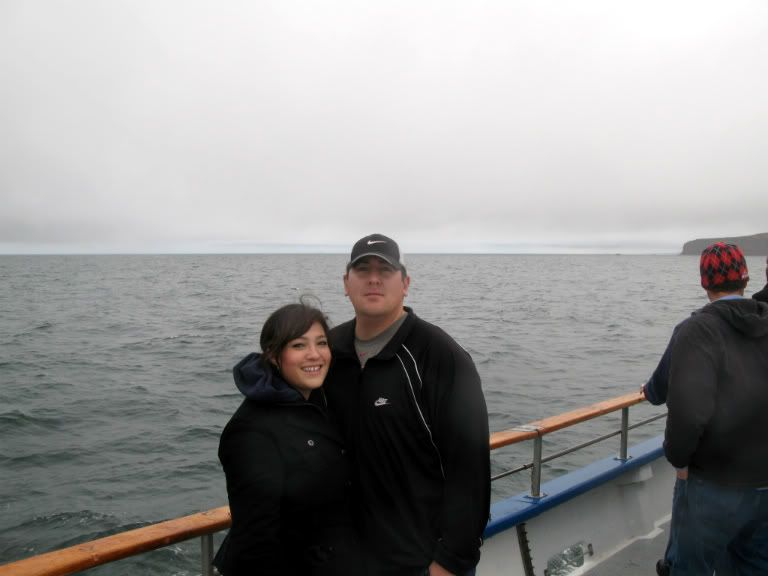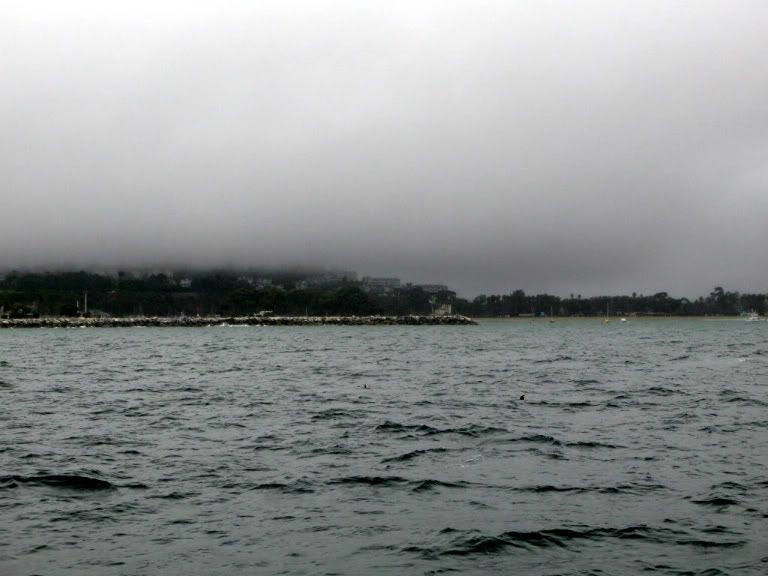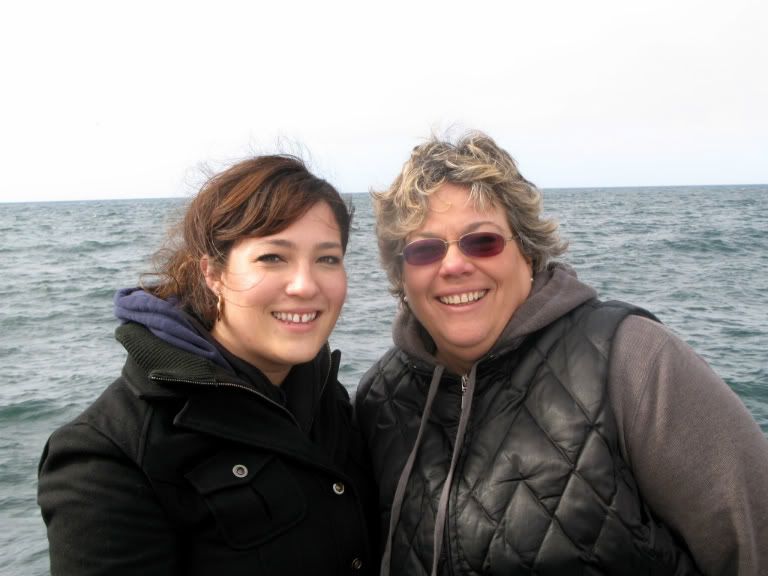 My parents came down to visit us this weekend, and on Saturday we took them out on a whale watching cruise. The day started out with a decent rainstorm, and we began to feel very silly on our drive down to Dana Point as the storm and visibility grew worse and worse. We were afraid that they might not even be going out on the water, but that was not the case. It was pretty cold, but once we got out there the storm dissipated and we were all wishing that we'd brought our sunglasses.
We went on the
Dana Wharf
whale watching cruise because I was able to purchase half-price tickets on
Groupon
(love that!). While Groupon purchases can be hit or miss, this one was a slam dunk! Although we only sort of saw one very shy young whale, we did get to see a lot of very playful
common dolphins
as well as some sea lions seeking refuge from the storm. The captain gave us all kinds of fun facts about the migration habits of the
grey whale
and the other sea life that we actually did get to see. He was also nice enough to come down and talk to us toward the end of the cruise to apologize for the lack of whale sightings and explain the migration schedule. They also gave us 50% off tickets to take another cruise this season. We will definitely be going back so that my mom can see a whale and cross whale watching off of her bucket list!
After the cruise, we crossed the street for some brunch at
RJ's Cafe
which I highly recommend if you're in the area looking for breakfast. I had the Feta Avocado Scramble which was healthy
and
delicious while my dad had their special for the morning: Cinnamon Roll French Toast (it looked amazing). After brunch we headed over to San Clemente to visit the
Rainbow Sandals
factory to pick up some new flip flops at a 25% factory store discount!