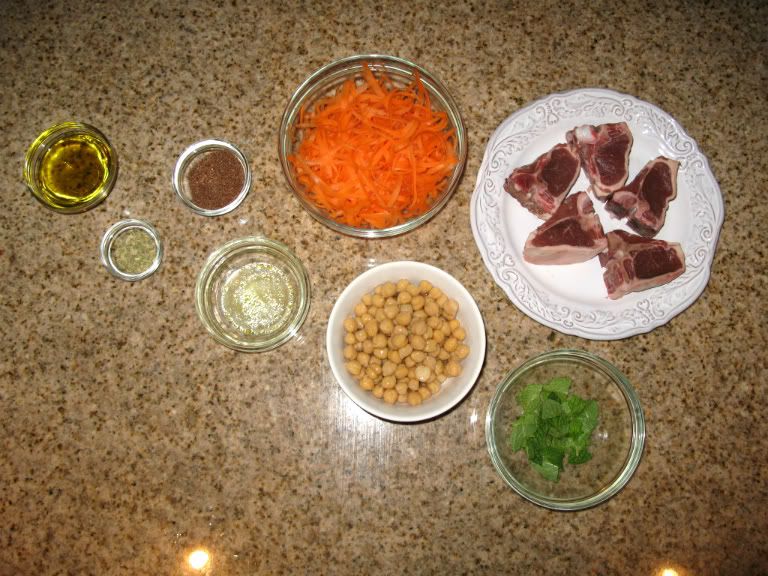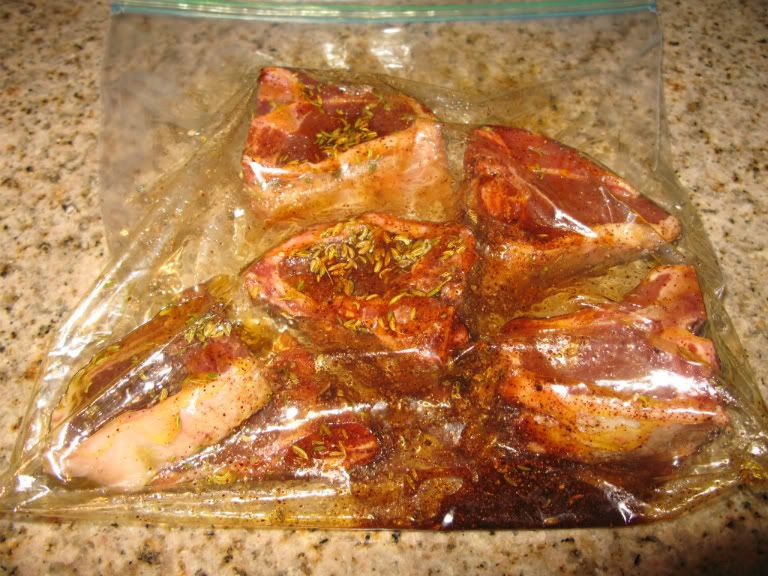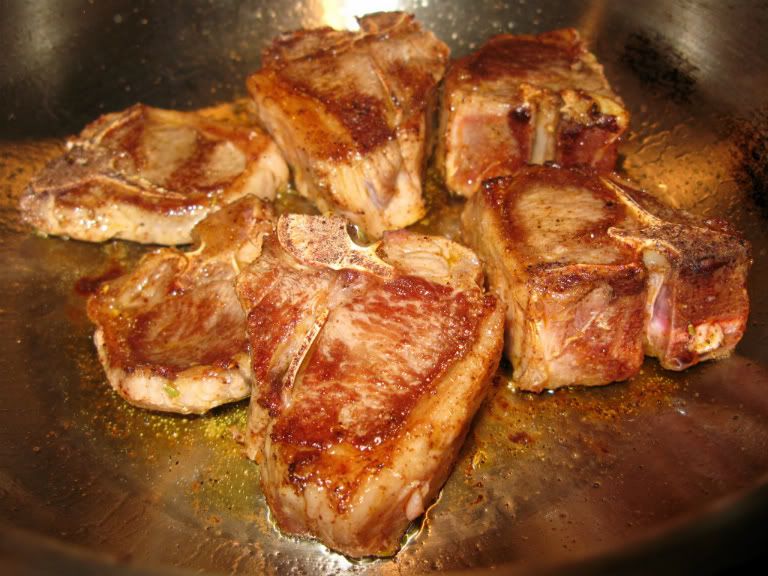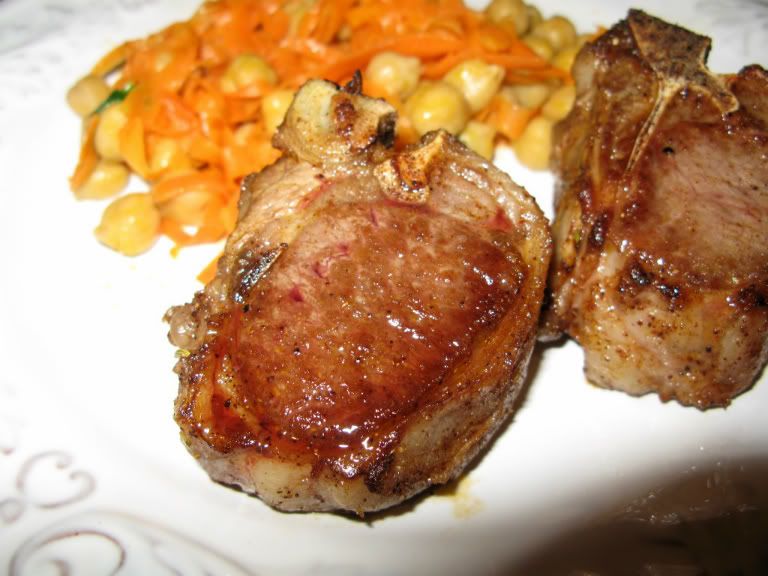 This is a
recipe
that I found and made years ago when I moved into my first apartment. At that time,
Real Simple
was one of my favorite magazines and my go-to source for
recipes
. Justin and I both love lamb, and I've been telling him about this amazing lamb recipe since we got married. And I never made it. I don't know why I just never think about lamb when I'm planning our weekly meals, nor do I ever really think about when I'm at the grocery store. When we had lamb on New Year's Eve, Justin reminded me that I still haven't made that lamb dish that I always talk about.
So, I finally made it. I was nervous that it wouldn't be as good as I remembered (don't you hate that?), but it was even better! This is definitely getting added into our regular rotation.
Spiced Lamb Chops with Chickpeas
Serves 4
1/4 cup plus 1 T. extra virgin olive oil
2 t. fennel seeds
2 t. ground cumin
3/4 t. kosher salt
1/4 t. freshly ground black pepper
8 lamb loin chops (about 1 1/2 inches thick)
4 medium carrots, peeled into strips
1 15-oz. can chickpeas, drained
1 T. fresh lemon juice
15 fresh mint leaves, whole or torn
Heat oven to 400° F. In a large resealable plastic bag, combine 1/4 cup of the oil, the fennel seeds, cumin, 1 teaspoon of the salt, and the pepper. Add the lamb chops and refrigerate for at least 30 minutes and up to 8 hours.
Before cooking, let the chops stand at room temperature for 10 minutes. Heat a large skillet over medium-high heat. Scrape the fennel seeds off the chops. Add 4 of the chops to the skillet. Cook until golden, about 2 minutes per side. Transfer to a baking sheet (make sure that you use one that has sides!). Repeat with the remaining chops. Roast until the chops are the desired doneness, about 8 minutes for medium-rare.
Meanwhile, wipe out the skillet, place over medium heat, and add the remaining oil. Add the carrots and chickpeas and cook until heated through, about 2 minutes. Add the lemon juice, mint, and the remaining salt and toss. Divide the chops and chickpeas among individual plates.