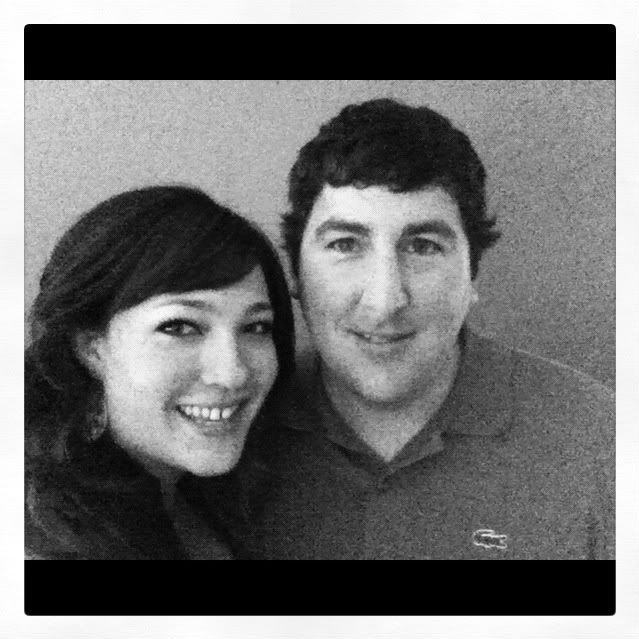 Justin and I on New Year's Eve
I hope that everyone enjoyed their New Year's Eve celebrations! Justin and I had dinner at an amazing restaurant near our house called
Yves Bistro
. The food was
so good
--we highly recommend the lamb chops! After dinner, we went home to watch the ball drop in New York City on television (I would love to be there one day).
I love January 1st--I love using it as a fresh starting point, a clean slate, a deadline for goals. I like making resolutions for the new year. Sometimes I am better at keeping them than I am at other times. You can see my 2011 resolutions
here
. My list is very different this year. My grandmother died at the beginning of December, and it made me reevaluate my priorities and goals in life. Given the timing, this focus on my re-prioritizing my life morphed into my resolutions for 2012.
Be more gracious. I hate putting this out there because it is so ugly, but if you know me in real life you know already know this about me anyway. I can be really hard on people. I am hard on myself, on people that I love, and even on people that I don't know. Lately I feel like God has been softening my heart and making it clear that I need to give people a break. I think that my quote for this year is going to take a break from my typical theme of motivation and inspiration. I think it will be this one from Plato: "Be kind, for everyone you meet is fighting a hard battle."
Be more giving. Of time and money. Community service is really important to me as is serving in the church, and I just haven't been active in finding the best ways to give my time in these capacities. I always feel like I'm so busy and don't have the time, but I have also been the first to say that you make time for the things that are important to you.
Be a woman of action. I've always been a big talker and an even bigger dreamer. I want to be less of a talker and more of a doer. I either get things done immediately, or I put them on the back burner and it takes me forever to get to them (if I ever do get to them). When I say that I'm going to do something, I want people to know that it will happen.
Streamline and declutter. My life, my home, and my body. I want to get rid of the things in my schedule that don't really matter to me (like certain television shows) so that I have time for the things that do matter (like working out and volunteering and spending quality time with Justin). I want to have only things that we "know to be useful, or belive to be beautiful" (William Morris). I want to eat cleaner and get rid of the extra weight on my body (again...).
Spend with meaning. I was really inspired by blogger Joslyn of Simple Lovely in her Operation Simplicity goal over 2011. This kind of goes along with streamlining and decluttering, but has more of a financial tone. We want to save more money this year and spend more meaningfully. Quality over quantity. This goes for everything from shoes to silverware to furniture to food.
Live greener. Use less energy, create less waste. I'm not ready to start using those twisty light bulbs yet (I wish I could; I just hate the light they cast!), but I want to live greener this year. My biggest priority is to waste less food. I want to always use re-usable bags when running errands. I want to bring re-usable cups to Starbucks. I want to recycle more. I would also love to start buying the majority of our produce at our local farmers' markets.
Okay, I think that I'm going to stop there. Do you make New Year's resolutions? If so, what are some of yours for 2012?