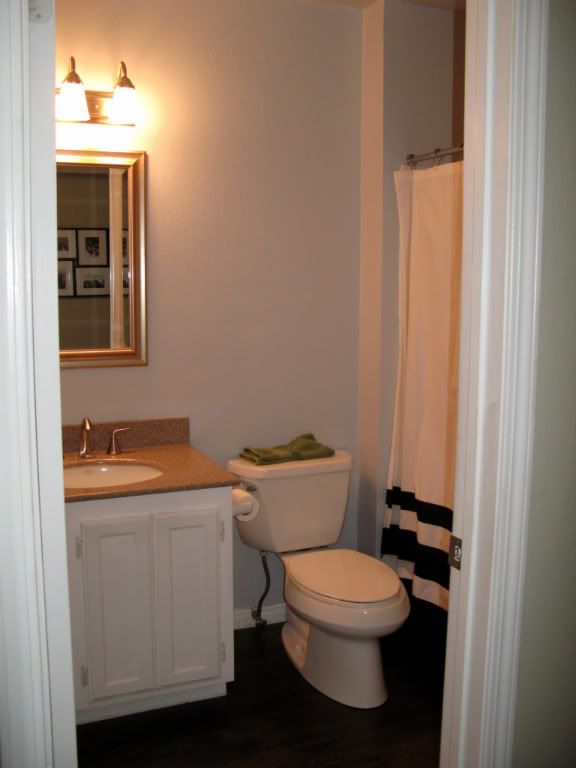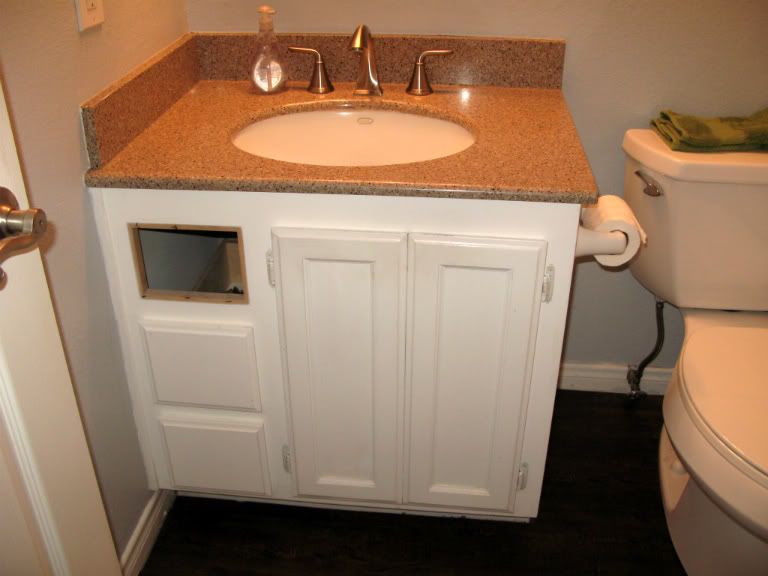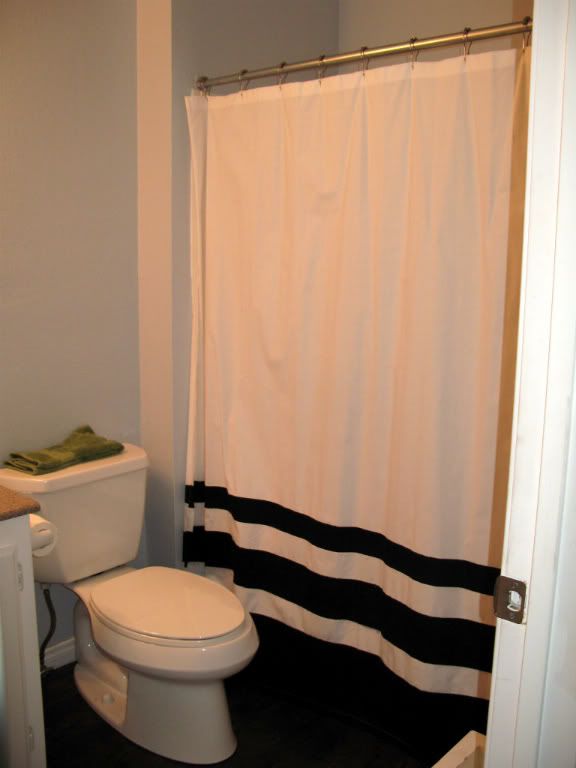 We haven't done much of anything in our guest bathroom. Since we moved in, we have painted it (it used to be a deep red), replaced the mirror, and I added a new shower curtain. You can see a previous version of our guest bathroom
here
. We obviously need to fix the gaping hole in the cupboard and add some hardware for towels. I've also thought about painting the cupboard black and repainting the whole room. I like the color, but I'm just not really a blue person.
Here is my to-do list for the guest bathroom:
paint ceiling and walls white

cover hole in cabinetry

towel hardware

new trash bin

framed art for walls

more/new towels

soap dispenser

toothbrush holder

bath mat

update light fixture
And that's all that I can think of at the moment. If you were going to repaint this room which color would you choose? Or would you just leave it as it is?