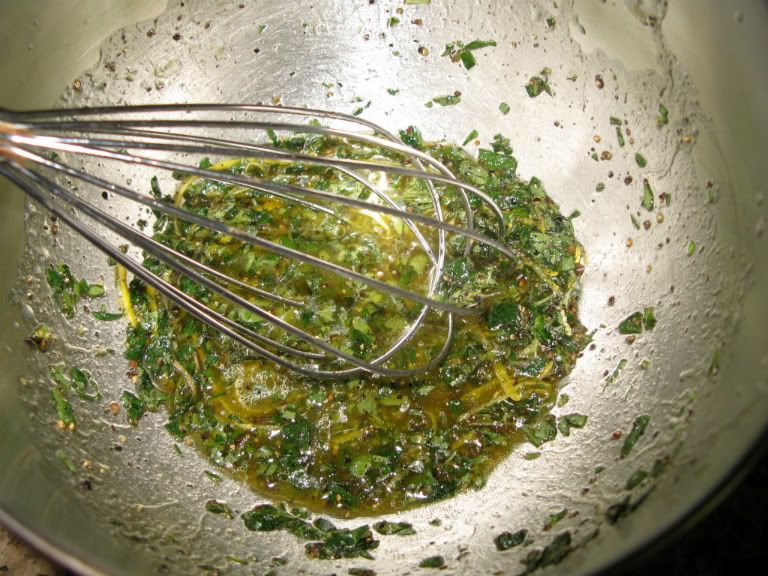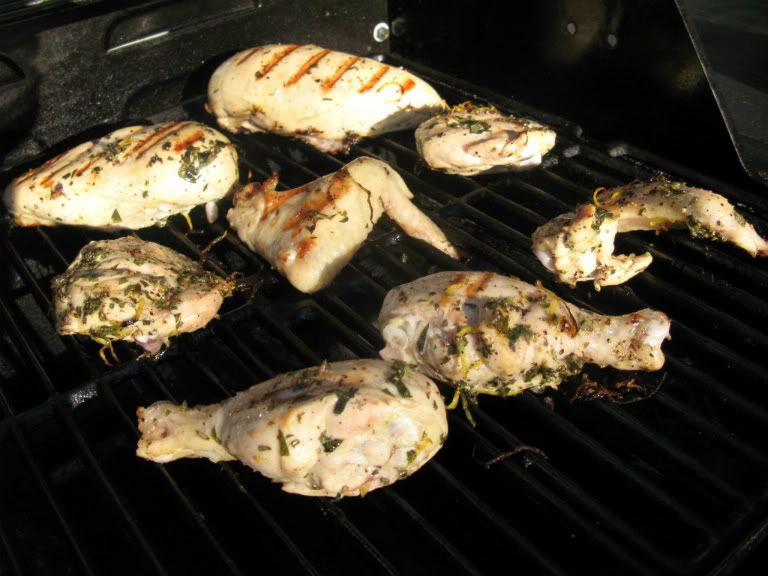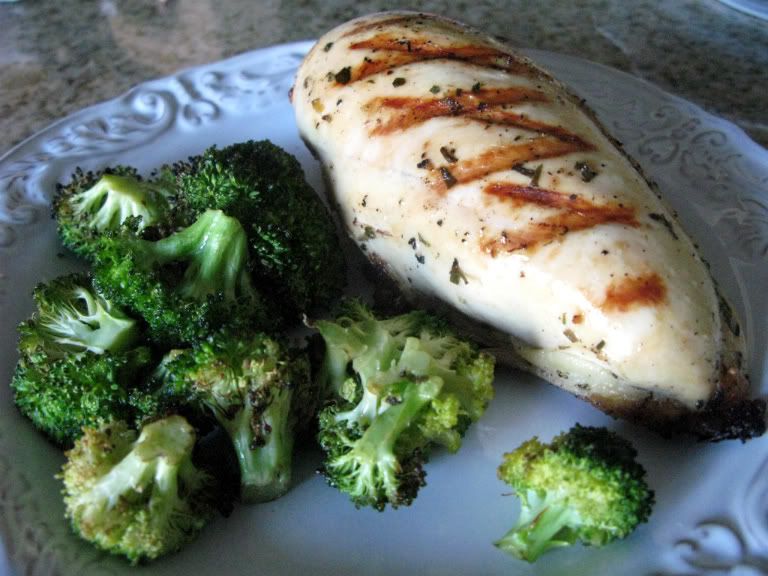 This is another one of my favorite
Martha Stewart
recipes! This recipe may seem seasonally inappropriate, but I'm lucky to be living in Southern California right now where we get to grill and eat outside year-round (before you start to hate me, I really miss experiencing fall and winter each year). This chicken is delicious, super easy, and made with ingredients that I always have on hand. Anytime that whole chickens go on sale at my local grocery store I buy a few, preparing at least one with this lemon-oregano marinade to stick in the freezer for future meals. It always turns out perfectly!
Grilled Chicken with Lemon and Oregano
Serves 8
1 T. lemon zest
1/3 cup freshly squeezed lemon juice
1/4 cup chopped fresh oregano
2 T. extra virgin olive oil
1 t. coarse salt
1 t. freshly ground pepper
1 4-5 lb. whole chicken, cut into 6-8 pieces and skin removed
4 lemons, halved crosswise
Make marinade: In a small bowl, whisk together lemon zest and juice, oregano, oil, coarse salt, and pepper. Place marinade in a large resealable plastic bag. Place the chicken pieces in the bag; shake to coat. Let marinate at room temperature 30 minutes, turning bags occasionally.
Preheat grill to medium; lightly oil grates. Remove chicken from marinade, and place on grill. Cover and cook, until lightly browned and cooked through, about 20 minutes. Turn chicken over; cover and cook until well browned, 10 to 15 minutes (an instant-read thermometer should register 175 degrees when inserted into thickest part of meat, avoiding bone). If chicken is browning too quickly, move to cooler parts of grill or turn grill to low heat.
Transfer chicken to a cutting board. Tent with foil; let rest 10 minutes. Meanwhile, place lemon halves on grill, cut side down; cook until slightly charred, 8 to 10 minutes. Serve chicken pieces with grilled lemon halves.