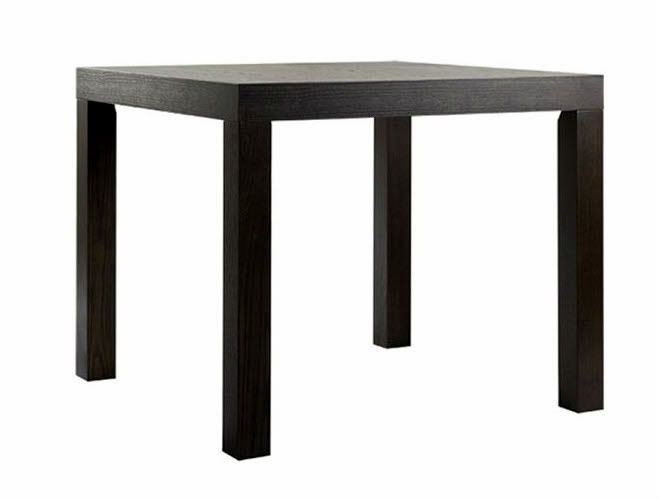 Parsons Dining Table, Square ($299 at West Elm)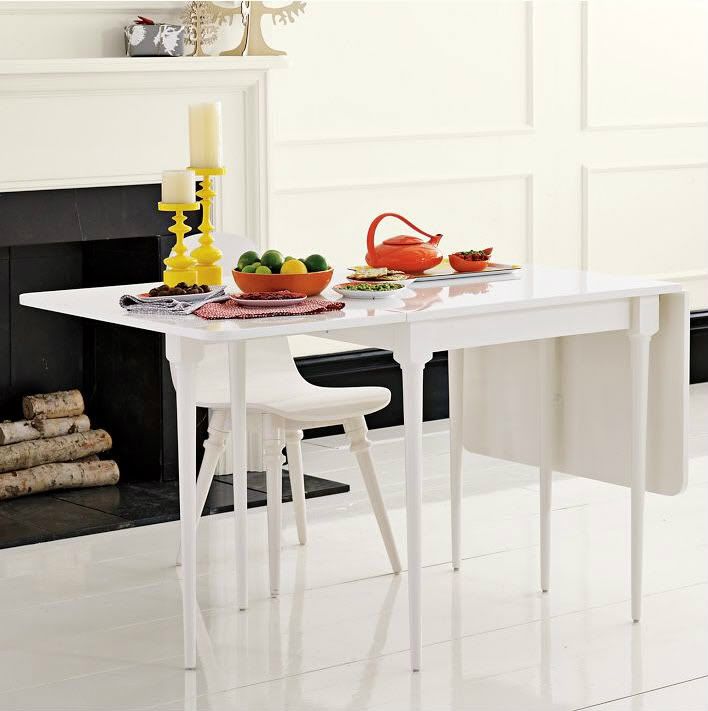 Paul Loebach Dining Table ($359.99 at West Elm)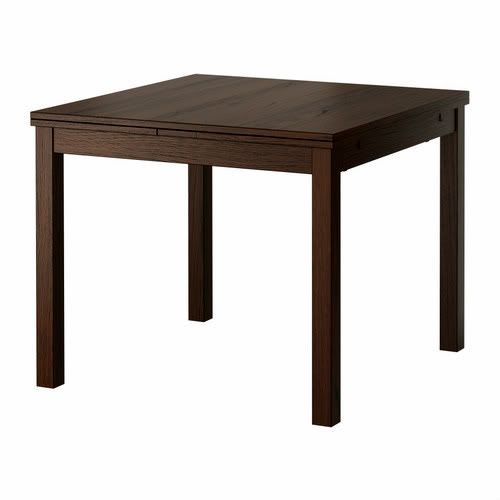 BJURSTA Dining Table ($149 at IKEA)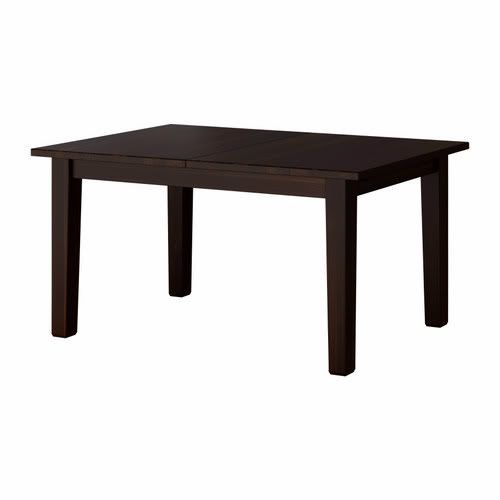 STORNAS Dining Table ($329 at IKEA)
I've been searching for dining tables lately because I am planning to host a dinner party for Valentine's Day! I love the table that we have now, but it isn't very functional nor is it large enough to seat any more than 4 people. I've been looking for a square table that seats 4 and expands to seat 6 people (or more!). Maybe I'm just looking in the wrong places, but I'm not finding much!
I love the Parsons table. I like the simple lines. I think it is perfect. I like this one from West Elm a lot, and Crate & Barrel has one made from reclaimed wood that is also very pretty. Unfortunately, I haven't found an expandable square version.
I'm kind of liking the Paul Loebach Dining Table from West Elm in white. Does anyone have any opinions on this? My only concern is that I wouldn't like the way the leaves look when the leaves are down--which will be most of the time at the present!
I'm a little hesitant to buy from IKEA since the quality there seems hit or miss (my dining chairs are from IKEA and I still really love them). The BJURSTA looks very similar to the West Elm Parsons table, and I actually really love the way that the STORNAS looks. I looks really solid in the picture. But, I feel like I always really like the way things look in the IKEA catalog or on their website, then I don't love anything in the store.
I've also looked around on Craigslist, and we are supposed to look at a table that I found on there this weekend.
Does anyone have any opinions or ideas for me?