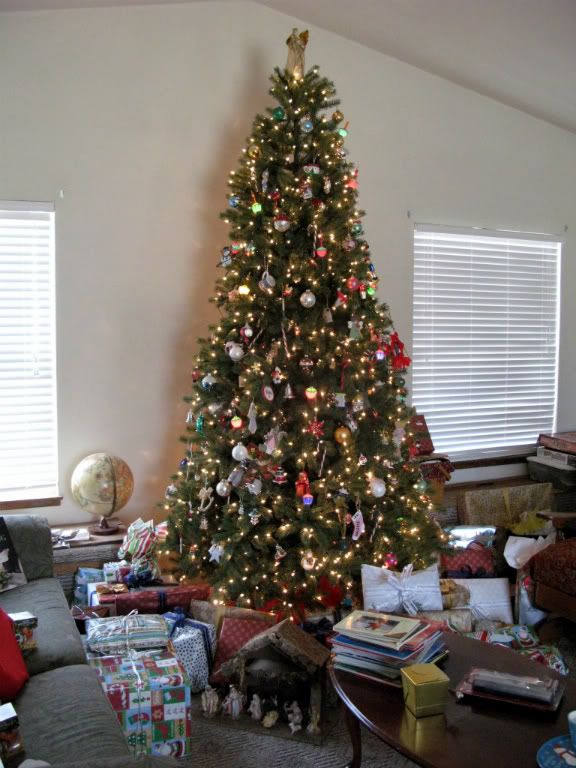 My mom's Christmas tree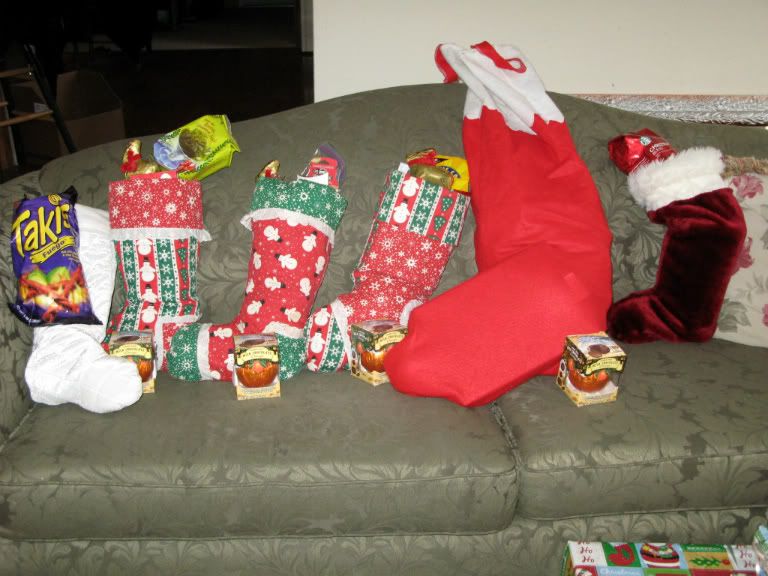 The kids' stockings. The giant one is my brother's which is filled with his favorite junk foods each year.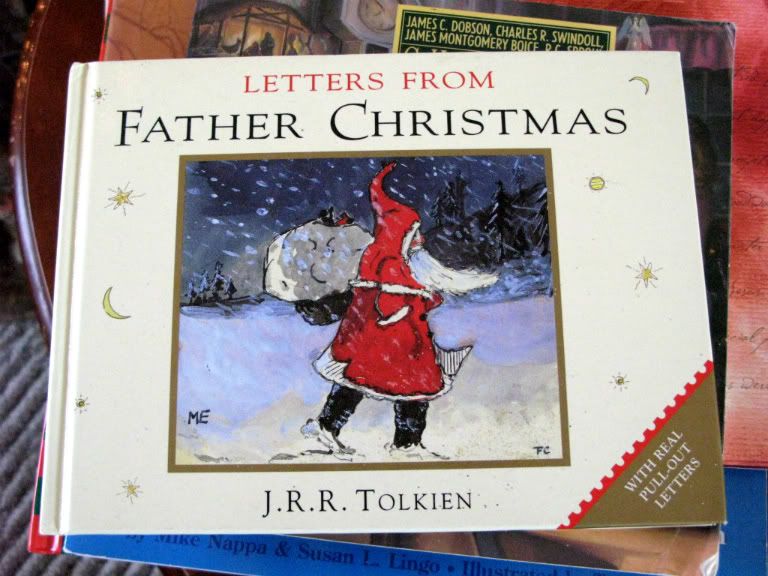 My favorite Christmas book.
Cinnamon roll cupcakes with cream cheese icing.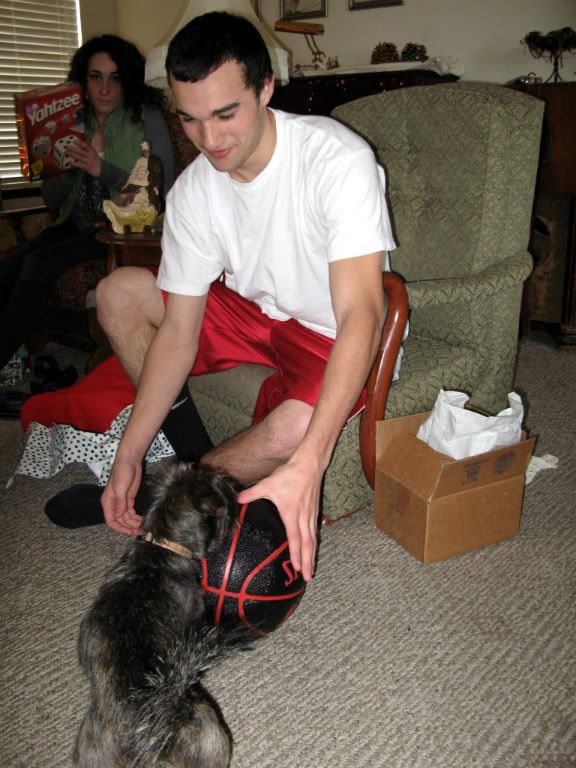 Chloe was really excited about Matt's new basketball. And Jackie was really excited about Yahtzee.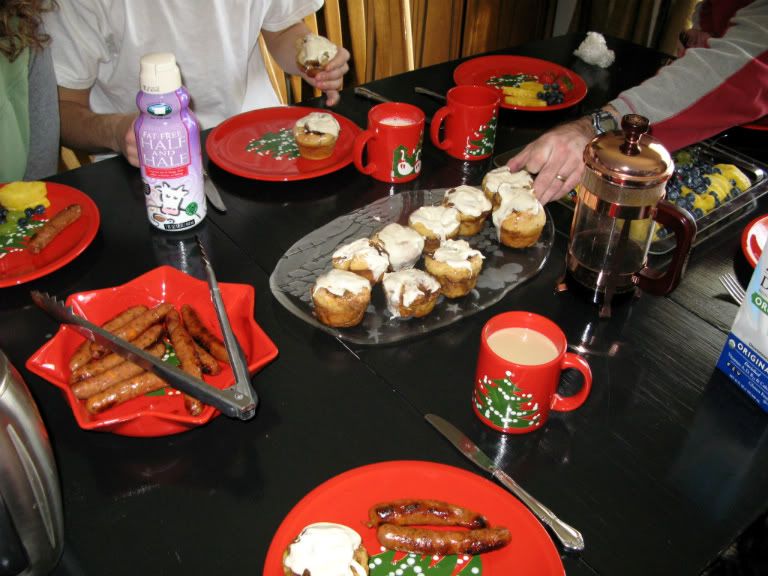 The spread.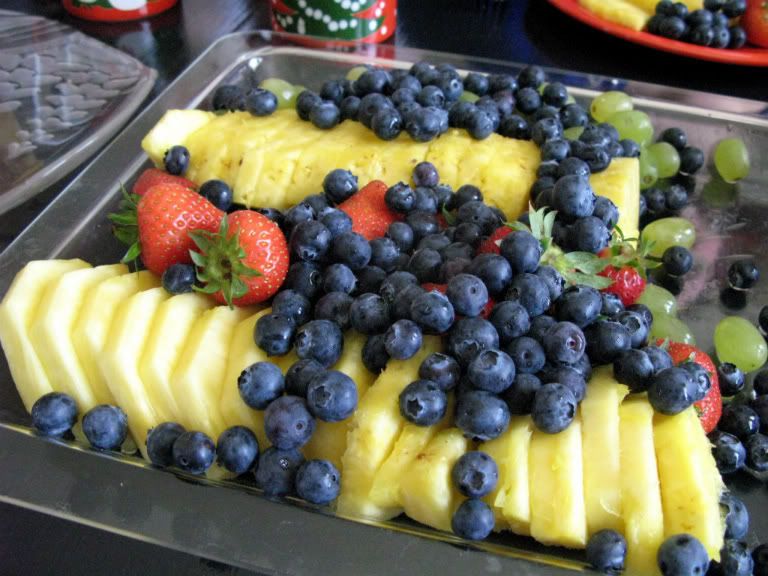 Christmas tradition: fruit salad.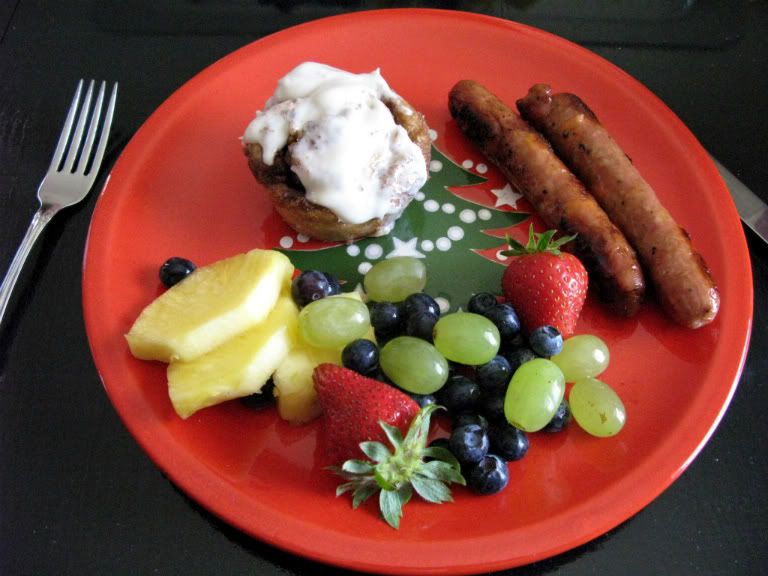 My Christmas brunch plate.
My beautiful sister, Valerie, beautiful mother, and dog Cash.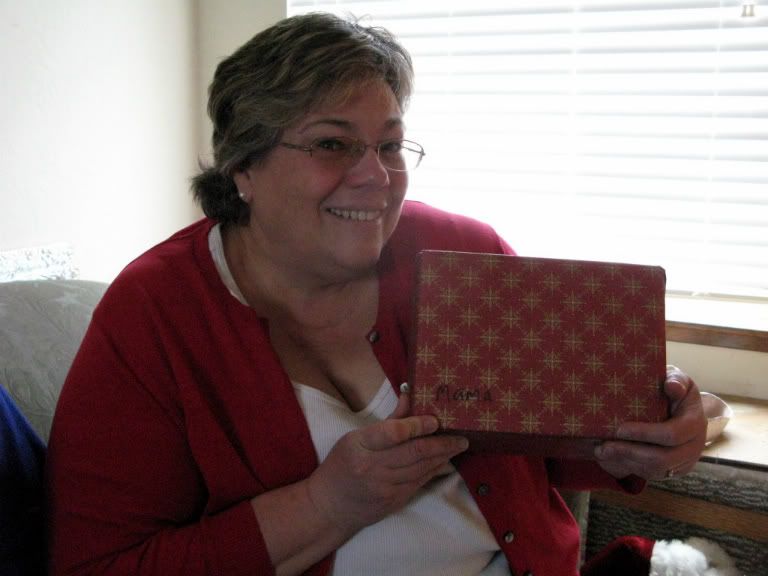 To: Mama, Love: Matt

Mom opening her present from Jackie.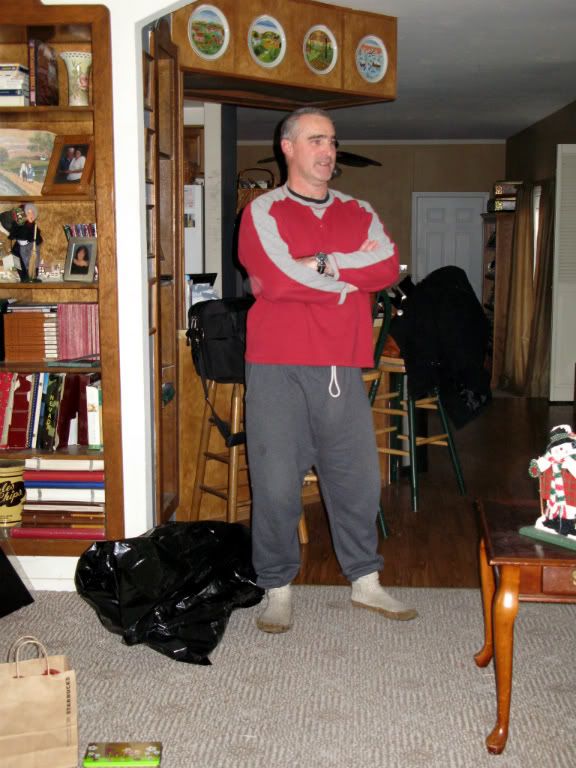 My dad and his handy dandy giftwrap trash bag.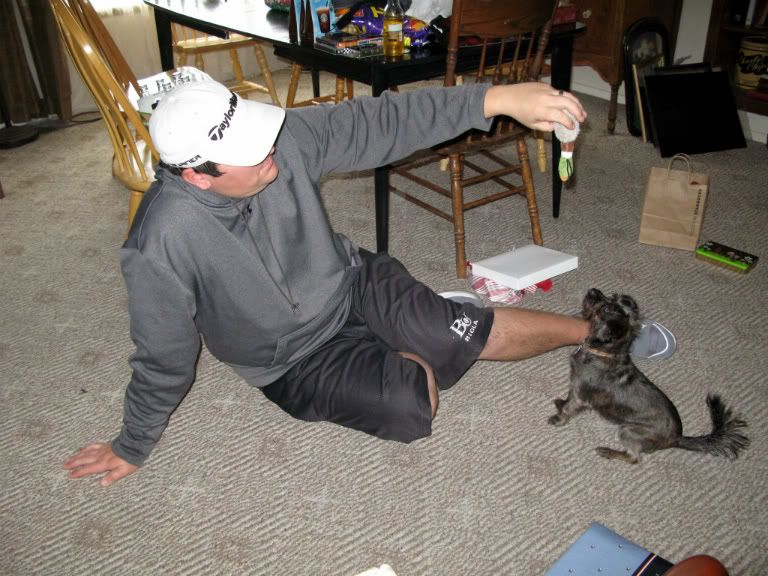 Justin and Chloe playing with her new toys.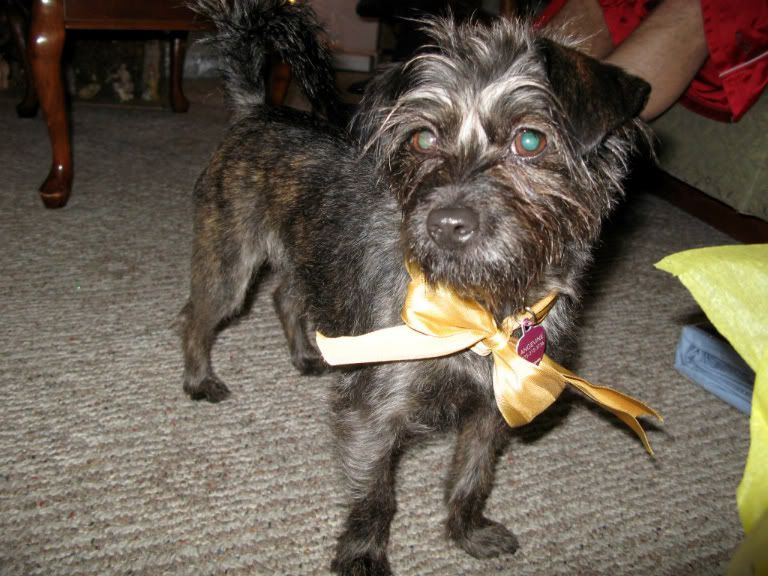 Chloe's Christmas bow.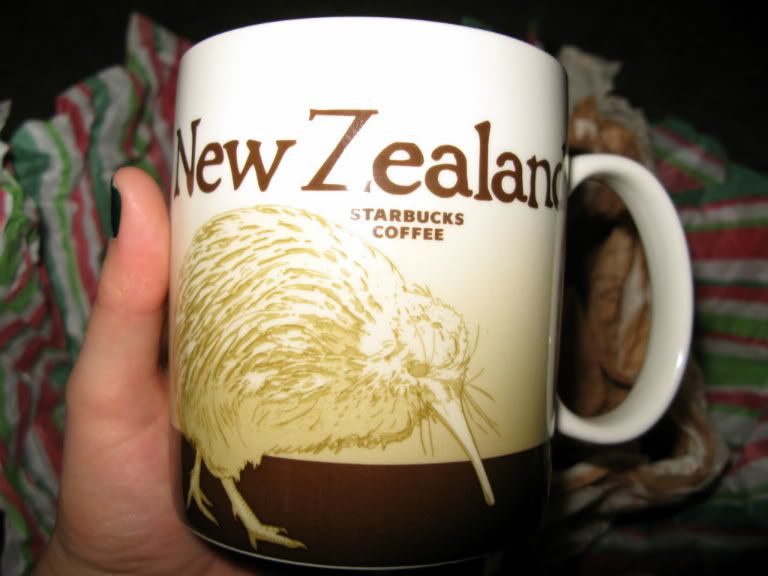 My sister brought me a gift from her most recent trip!
Christmas dinner.
My mom asked me to make the Brussel's Sprouts with Bacon and Apple from my Thanksgiving meal.
We went up to my parents' house for Christmas again this year. It was so nice to spend a holiday with my family--I miss them all so much. It was such a nice Christmas--everyone was so excited to shop and give this year, and the gifts were all so thoughtful. Now that we're all getting older, the time that we actually have together as a family seems so much more valuable than it was when we were all living under the same roof.
I was able to help my mom out with some of the cooking this year, but not without some drama. We had tamales for Christmas Eve dinner which was a departure from our tradition of clam chowder and oyster stew. We also ended up having Cinnamon Roll Cupcakes (see link in the photo above) instead of our traditional cinnamon rolls because my sister, Valerie and I prepared the cinnamon roll dough on Christmas Eve only to wake up on Christmas morning to un-risen dough. As I was making the cinnamon roll muffins (which turned out to be amazing), I had some trouble rolling them out, and my poor husband came up to me to ask what was wrong. I blamed him for the fact that I was struggling with the dough because before I got married, I never felt the need to help my mom out with all of the holiday cooking. My poor husband...and mother. Apologies were made on my behalf, and everyone ended up loving the Cinnamon Roll Muffins so much that we will probably be making them again next year!
I hope that you all had a wonderful Christmas, too!