Before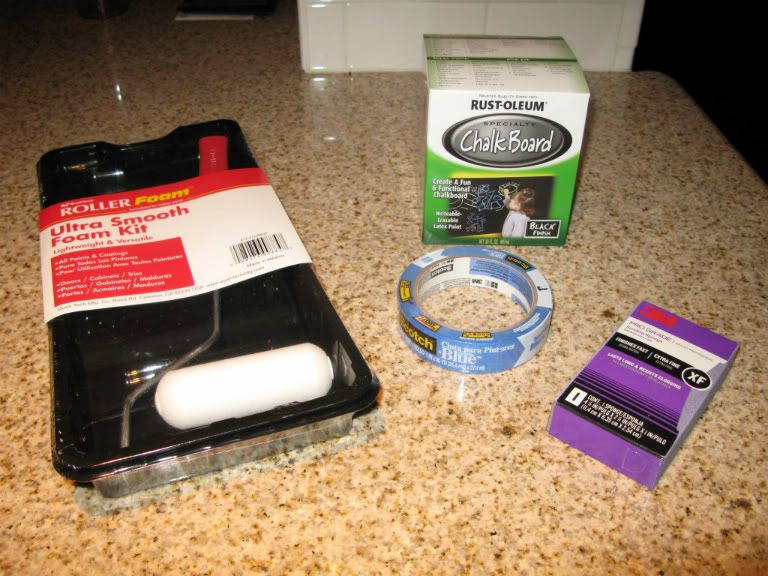 The materials--all for around $20!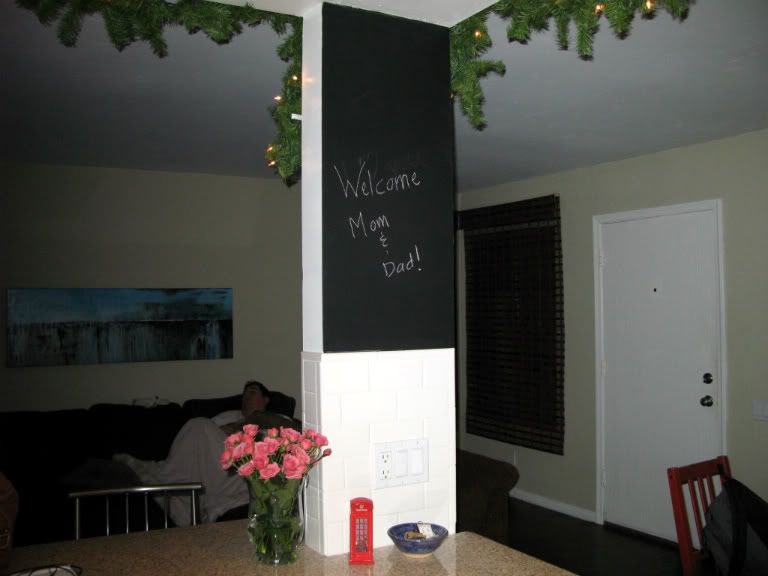 After
I finally got around to painting this little strip of wall with chalkboard paint! I feel like I start a lot of my posts with "I finally got around to..." I cannot figure out why it took me so long to get around to doing this because it ended up being a very simple and inexpensive little project that adds some of that character and lived-in feeling that I want our home to have.
Today I'm linking up with
Jules
of
Pancakes & French Fries
for her series
The William Morris Project
. In my
resolutions for 2012
, I want to streamline and declutter, and I even included the William Morris quote that inspired Jules' series! So, when I stumbled across her blog and saw what she was up to, I knew that I had to join. She's committed to doing one project per week, I believe throughout the year. I'm going to try to keep up with her! I made a list this evening, and there are definitely plenty of little (and big) projects to keep me busy! Now it's just a matter of prioritizing those projects...
If you're feeling brave, you should join in on all of this fun, too!