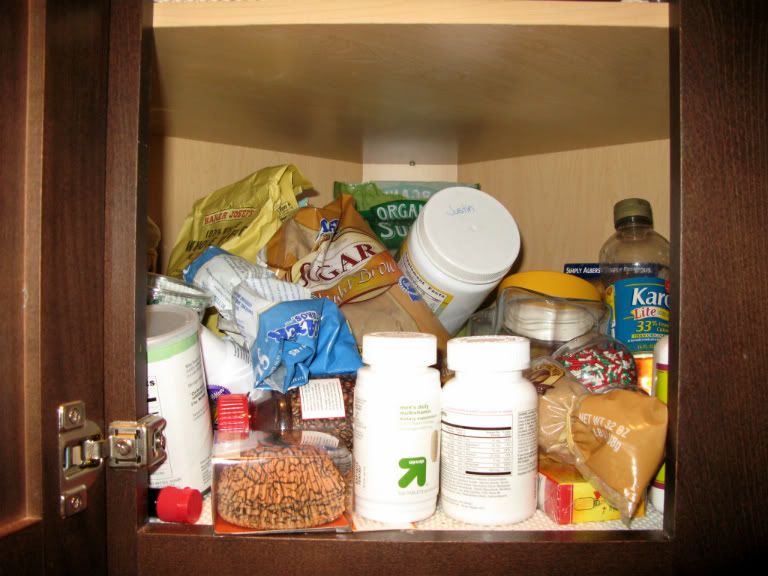 the before shot: total chaos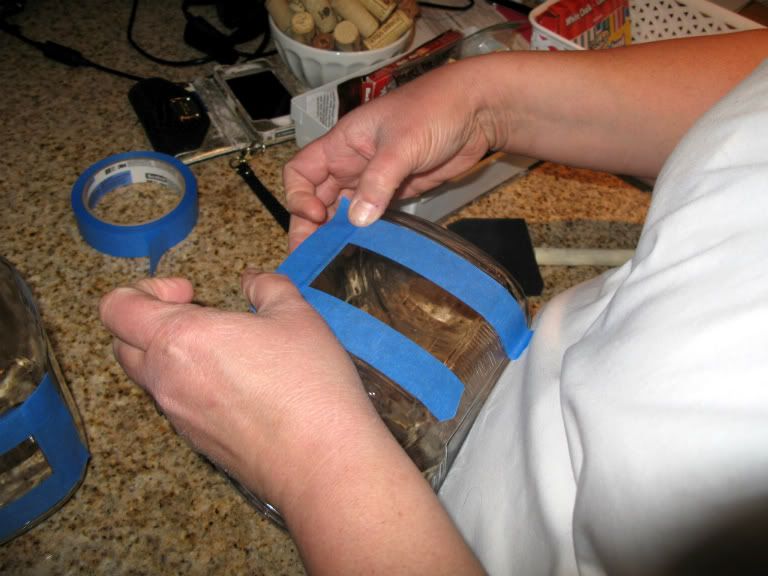 taping off canisters for chalkboard paint
ready to go!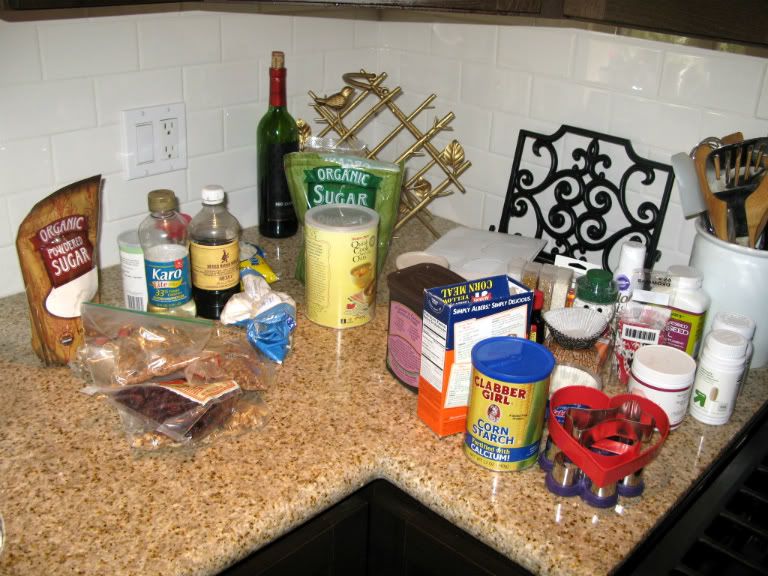 everything out of the cupboard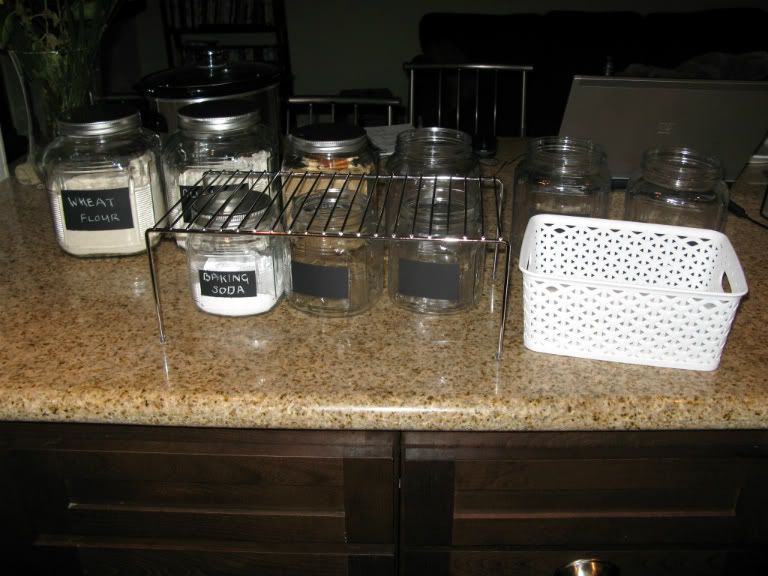 organization supplies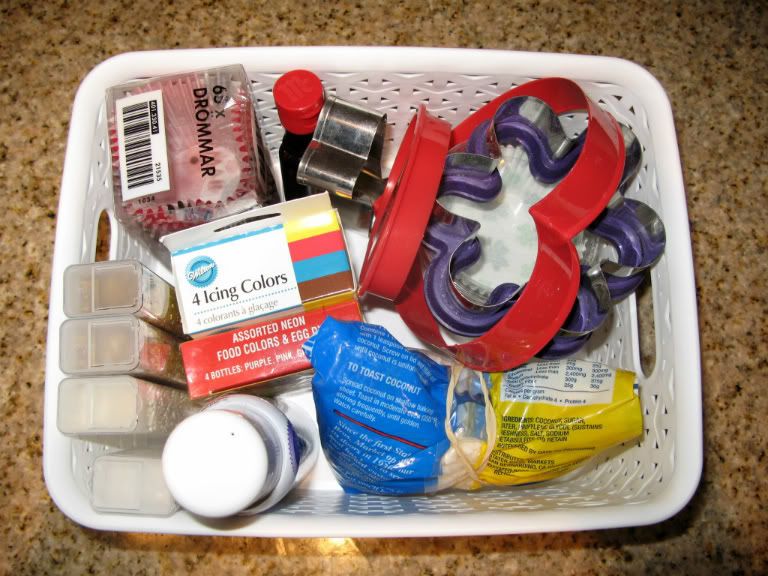 small items grouped together in a bin for easy removal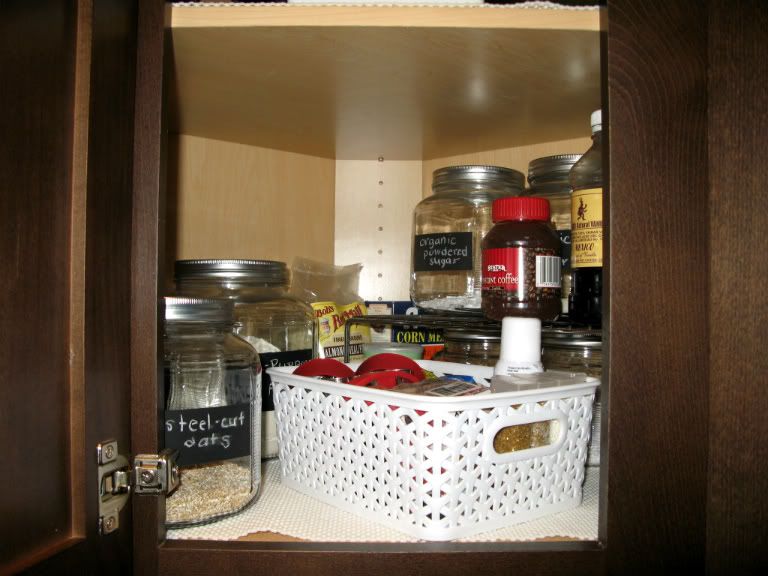 ahhhh...
After joining in on
The William Morris Project
over at
Pancakes and French Fries
last week, I sat down and made a master list of each and every project that needs to be done throughout our home. This put me into full-on project mode right before my parents came to visit. So, I recruited them to help with a few small projects before they left town.
My mom and I organized my baking cupboard, which had become completely out of control after two months of holiday baking. I love how organized everything is now--it looks so pretty!
While we were in the kitchen, my dad fixed our office door so that it closes. We had this awful plastic baby gate up to keep Chloe out because the door didn't latch properly. I am so glad that I don't have to look at that ugly gate anymore!
I also added cover plates to the light switches in the laundry and guest rooms. It is amazing what a difference those small things make! The rooms look so much more finished.
Again, why has it taken me so long to get around to doing these things?