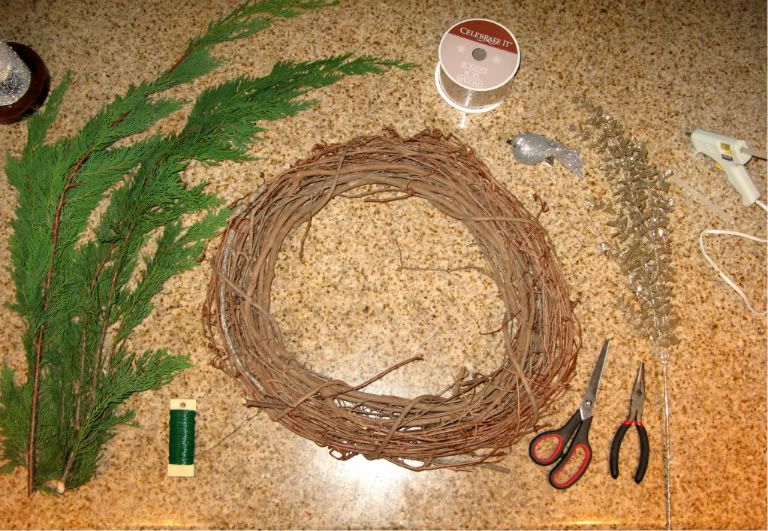 The supplies (minus the pinecones--oops!) and tools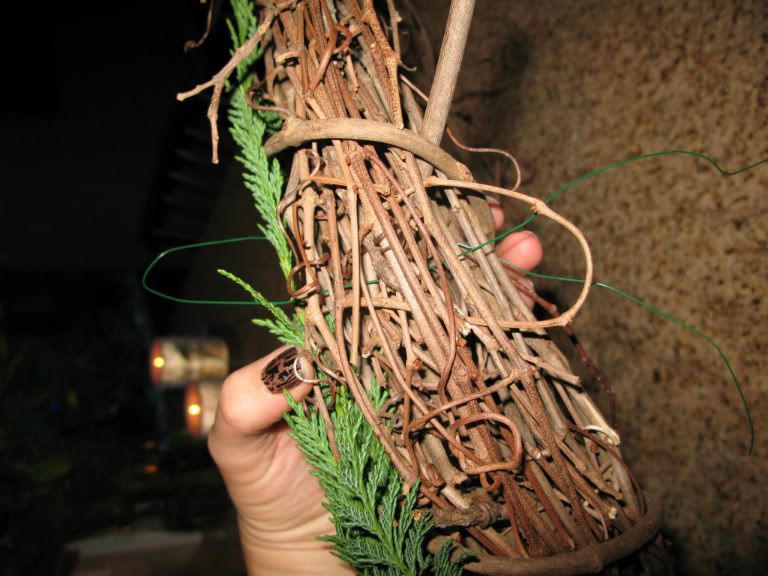 Securing the pine boughs to the wreath using floral wire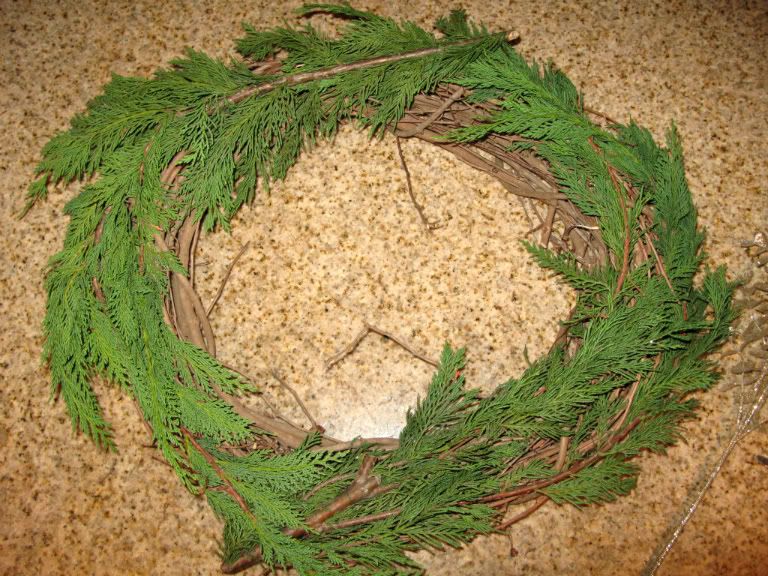 The completed base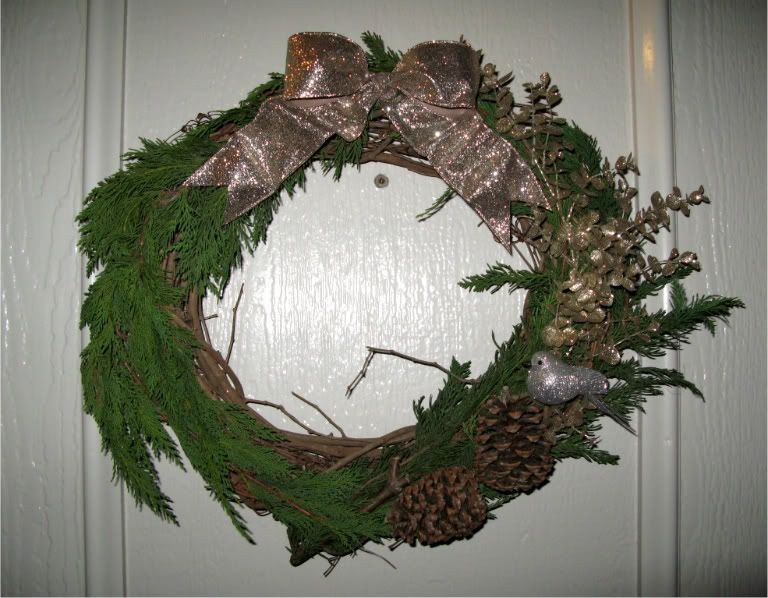 And the final product!
I was feeling the need to accomplish some little project over the weekend, so on Sunday I headed to Michael's armed with a 40% off coupon and the delusion that all of the Black Friday and holiday shoppers would not be there.
My coupon was valid. My delusion was not.
After what felt like forever, I emerged from the craft store armed with a vine wreath and a lot of glittered items. When I got home, I added some pine boughs leftover from a floral arrangement made the previous day along with some pinecones that Chloe spotted on one of our walks. I used some floral wire and a dab of hot glue to secure everything to the wreath, and voila!
I am pretty pleased with how it turned out, however, my bow tying skills have gotten rusty. I guess it's a good thing that it's giftwrapping season--I'll be getting lots of practice!
P.S. You can see the Christmas ball wreath that I made last year
here
.