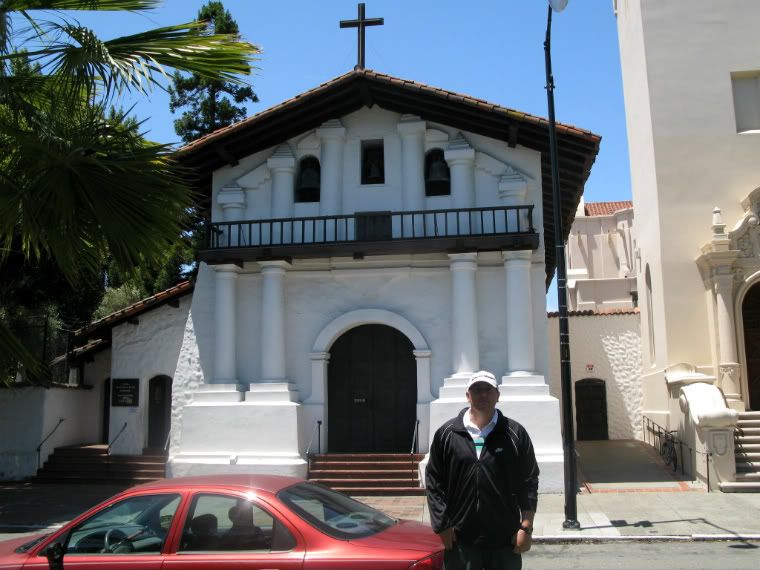 Justin in front of the Old Mission.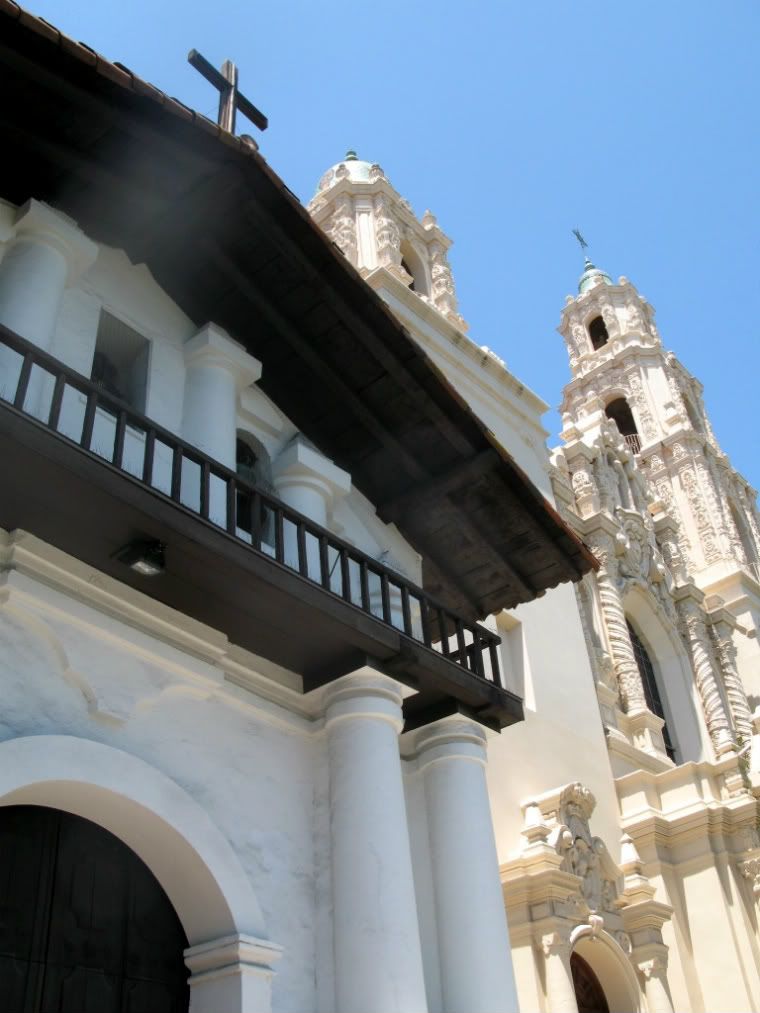 The old and the new.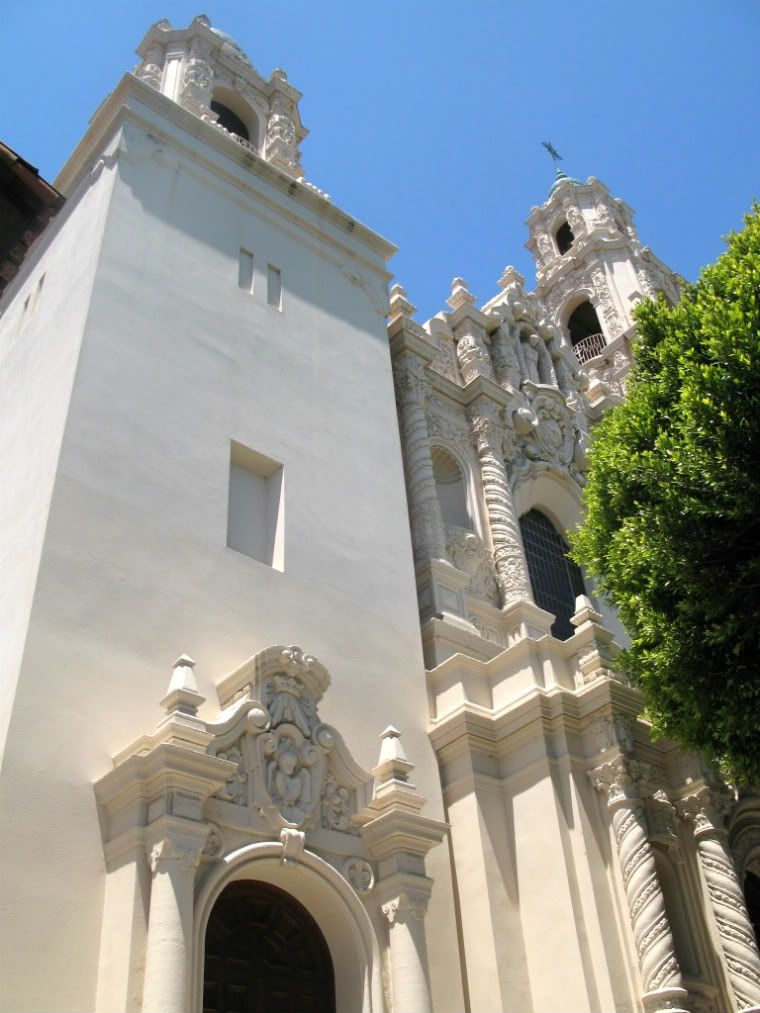 The beautifully ornate Basilica.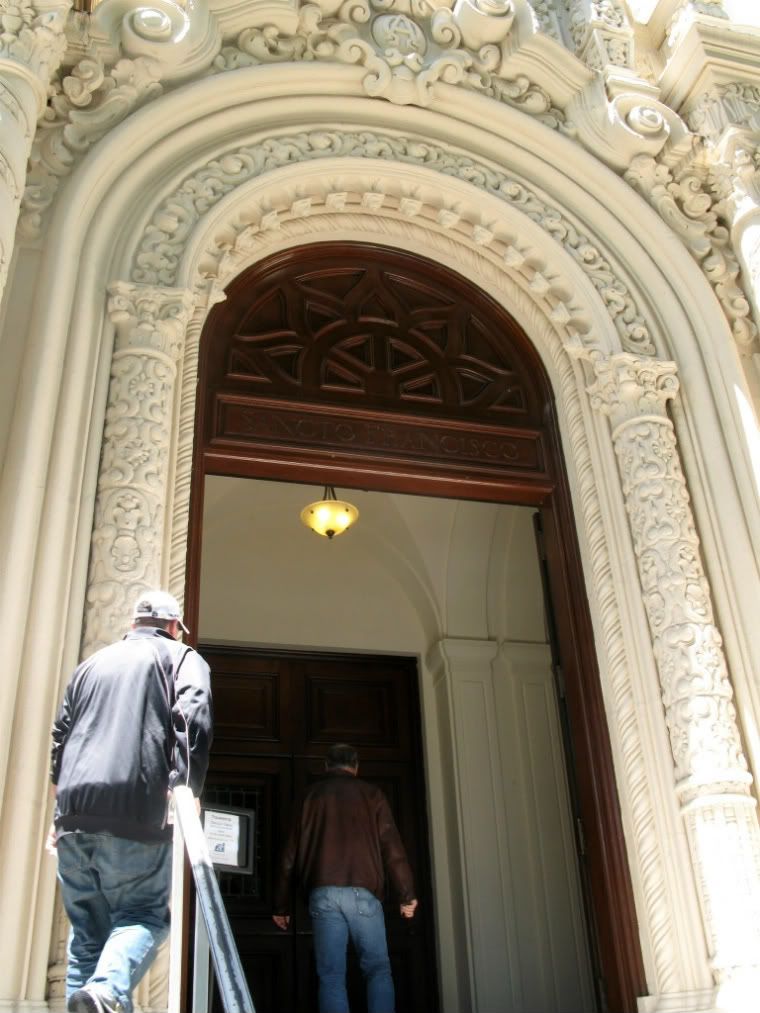 Justin & Tracy heading inside to take a peek.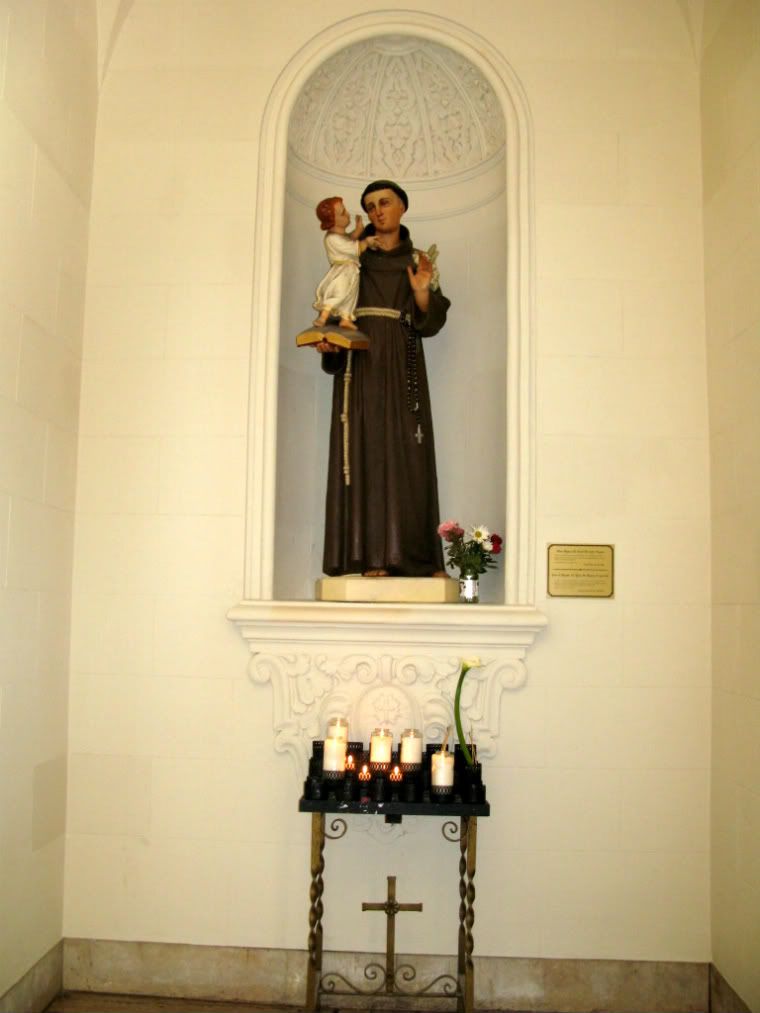 We stopped by Mission Dolores to see the oldest building in San Francisco. We only had a few minutes to walk around and take pictures (and I think that neither of us had any cash), so we didn't do the tour of the Old Mission building which was built in 1776. We couldn't really get a peek into the Basilica either because there was a service taking place. Maybe we will make some time to do visit again next time we are up in San Francisco. I'm glad that we saw it, though. It is amazing how well the original building has been restored. I really like the contrast between the Old Mission and the Basilica next door which was built in the early 1900's.