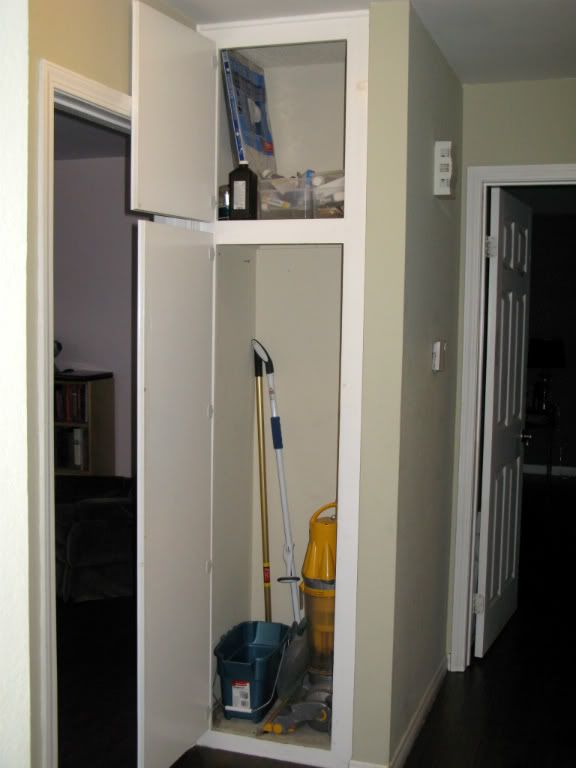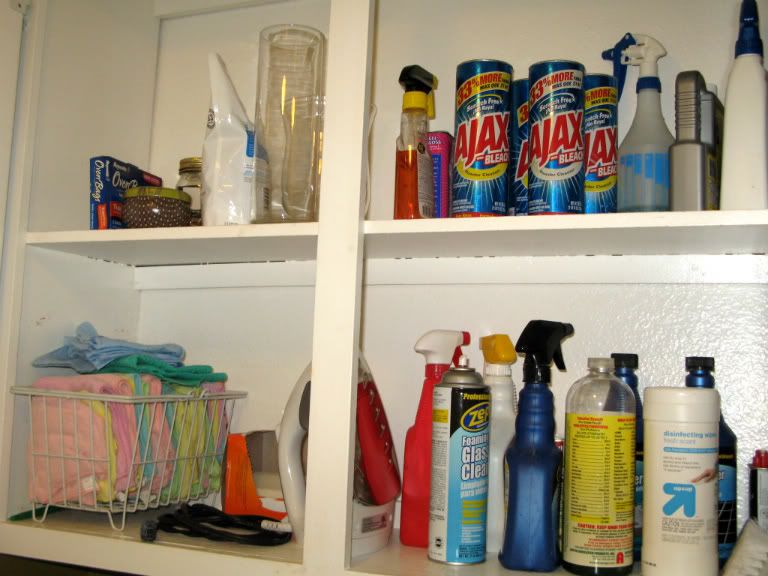 And here is our hallway and laundry room! While they aren't the most exciting spaces in our home, they certainly are some of the most-used.
I would like to put up at least one more piece of art in the hallway to conceal the breaker box, and I would like to replace the light fixture. I've thought about putting a long runner carpet down the hall, but I kind of like the bare wood floors in the hallway. What do you think?
The laundry room is pretty small so I wasn't able to get any really great photos of it, but you get the idea. I'm kind of ready to repaint our whole house. I love the olive-y green that's in the laundry room, but I'm getting tired of it as it is also the color of our master bathroom. I'll post some inspiration pictures next week--I have one laundry room in my file that sticks in my mind--I may just basically copy it...
Here is the hallway/laundry room to-do list:
Paint walls
Paint cupboards
Organize cupboards
Light switch coverplate
Art for laundry room
New light fixtures
Weed/organize broom closet
Art to cover breaker box in hallway
Paint trim
Assemble a good First Aid kit
Frame and hang world map
New laundry basket
Black and white striped rug
Paint door