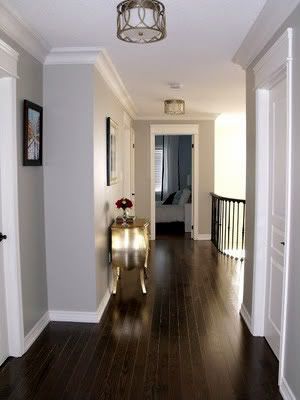 This looks similar to our hallway, but much nicer! I really like that light fixture.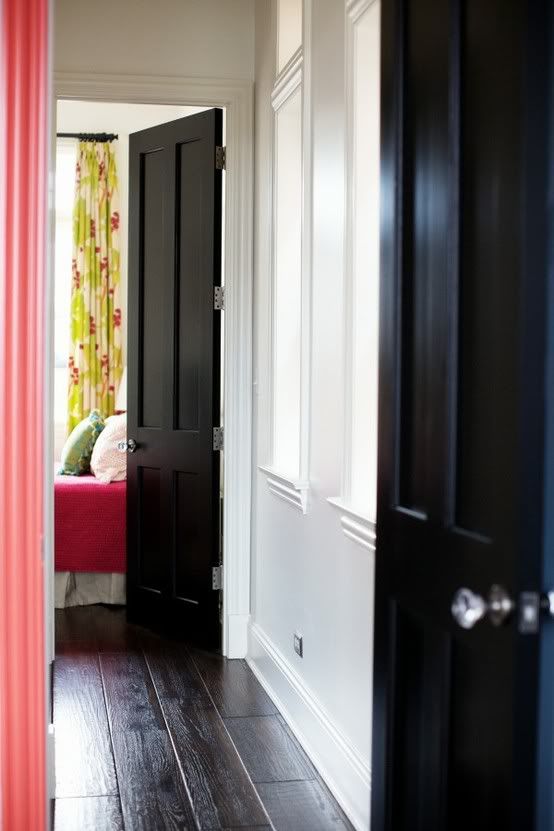 Glossy black doors. Do you think this would look silly in our hallway?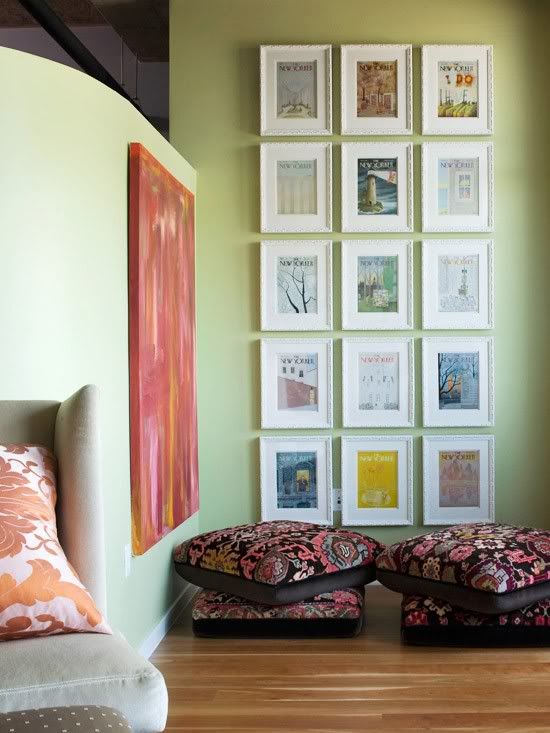 Floor to ceiling photo collage.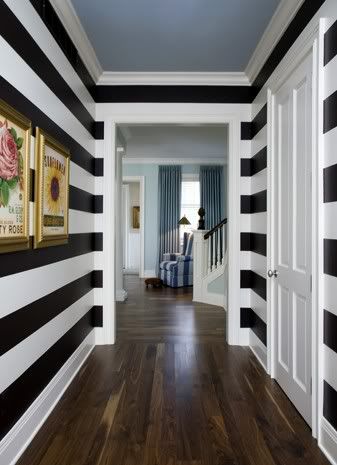 I love this! Too bad our space is probably too small to do this!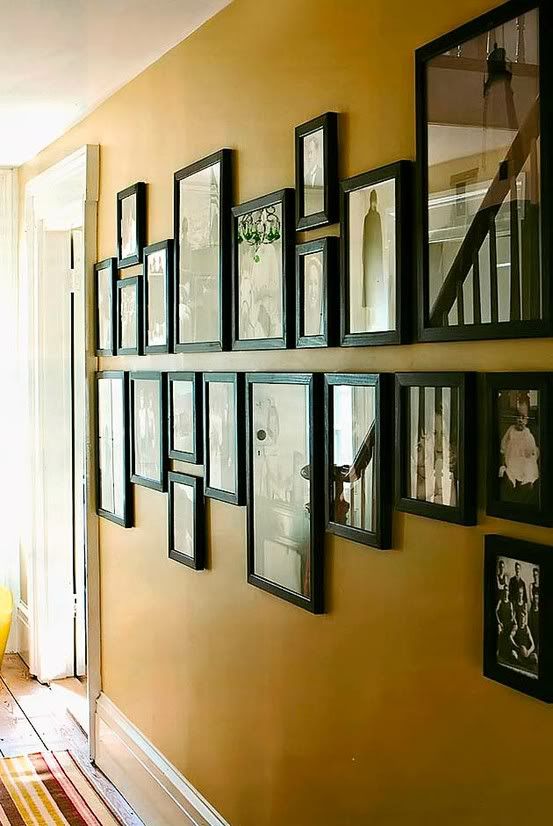 More photo collage inspiration when I need to update ours!
I like everything about this room. I can't wait until we have a house where we can put a sink in our laundry room.
My all-time favorite laundry room inspiration photo. Map, stripes, floral--I love it!
I hope that you all had a nice Christmas! We had a great time at my parents' house. It was so good to see all of my family. I'll post pictures from our Christmas tomorrow, and I'll also post the last Christmas cookie recipe later today (even if it is after the fact...) because it is such a good cookie recipe!
Here are my long over-due inspiration photos for our hallway and laundry room. I would love to replace the light fixture in our hallway, and I really like the light fixture in the first photo. I have a map that needs to be framed and hung, and I might try it in our laundry room. Mine is an old-world style map, so the sea isn't blue, but I might try it in our laundry room and see how it looks. And, of course I need to find a black and white rug for the laundry room immediately!
***All photos are from my boards on
Pinterest
***