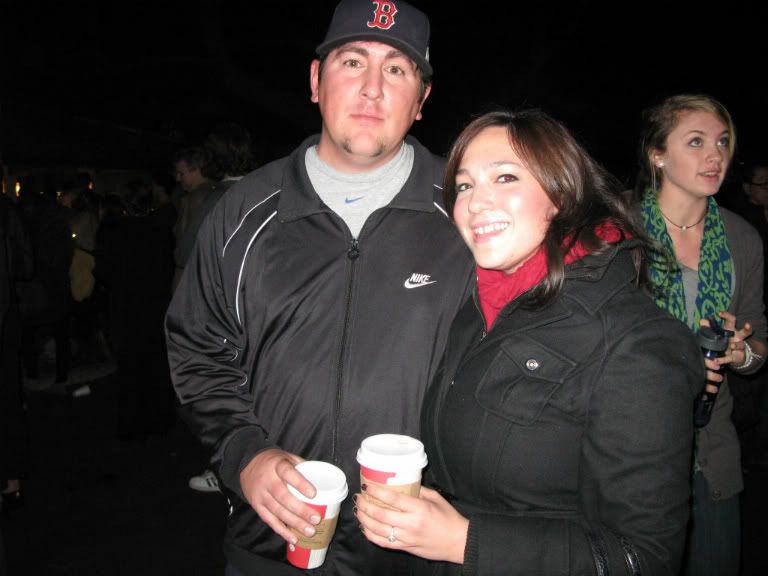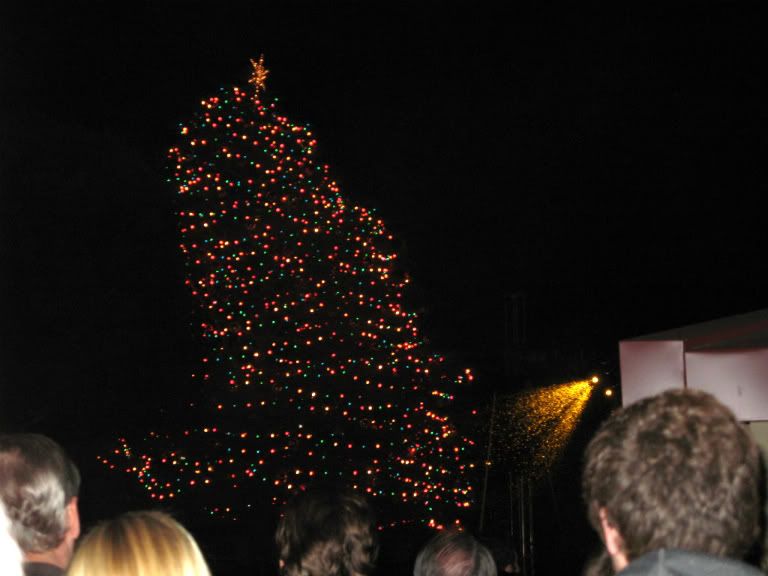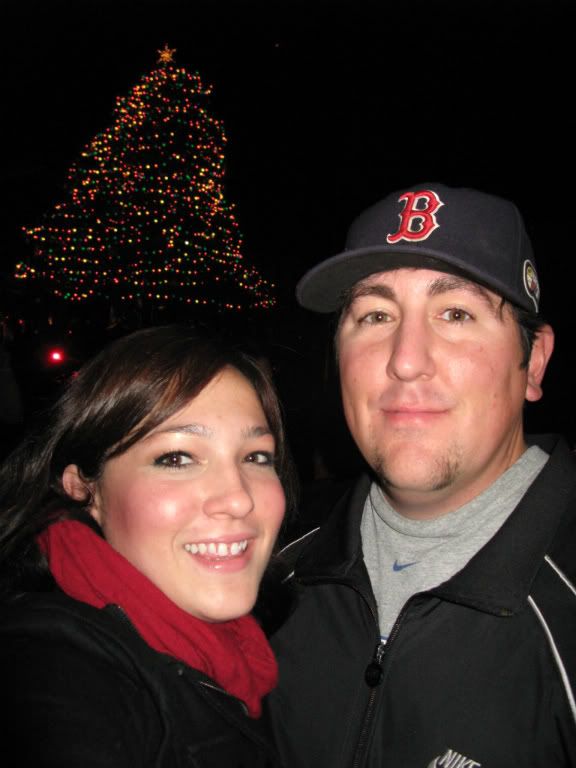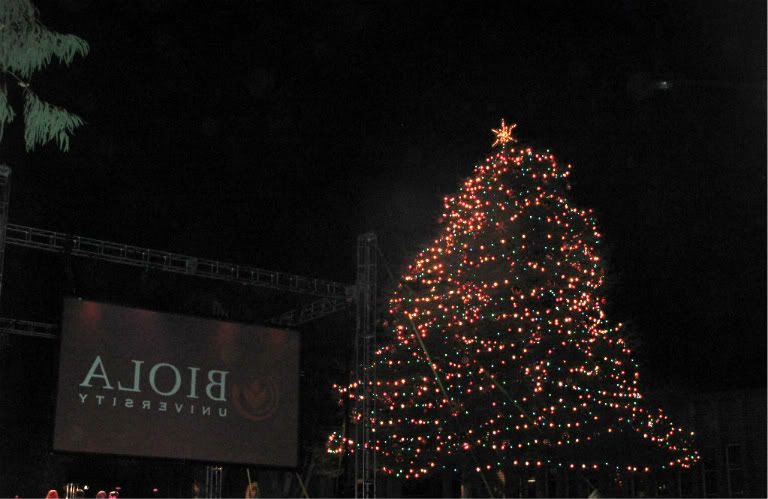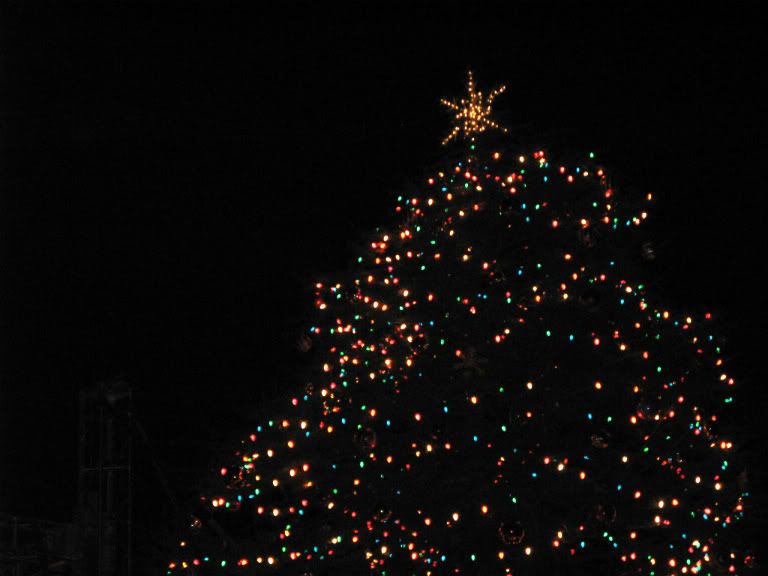 Friday night we went to Biola's annual University Tree Lighting. It has become quite the production since I went to the tree lighting as a student--a stage for the carol leaders, a band, fake snow, crafts....
It's always fun and a bit nostalgic and romantic to be back on campus. I can't believe that we met there 7 years ago--time seems to be passing more and more quickly each year.
We went to the tree lighting last year, so now that we've gone twice it is officially a tradition!