The table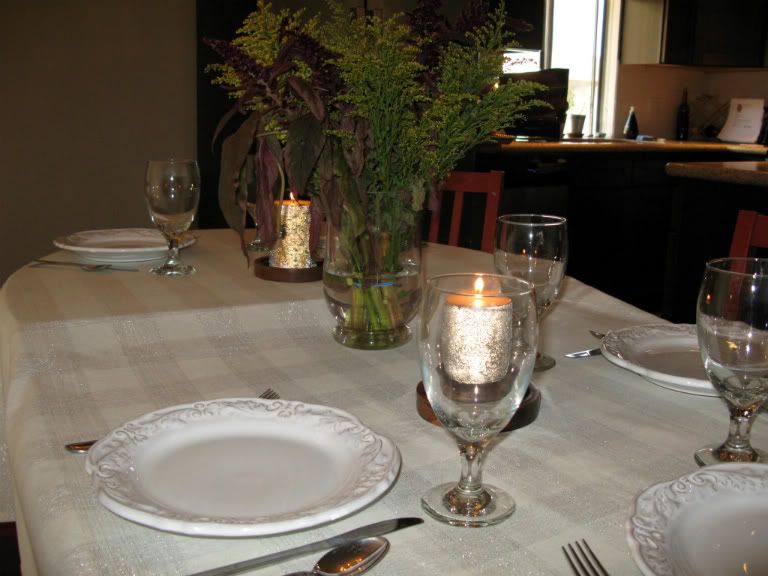 Rustic flowers + birch bark candles
My turkey's before shot
And the after shot. We were so hungry we forgot to take a picture before we cut it!
The spread
Brussel sprouts with bacon and apples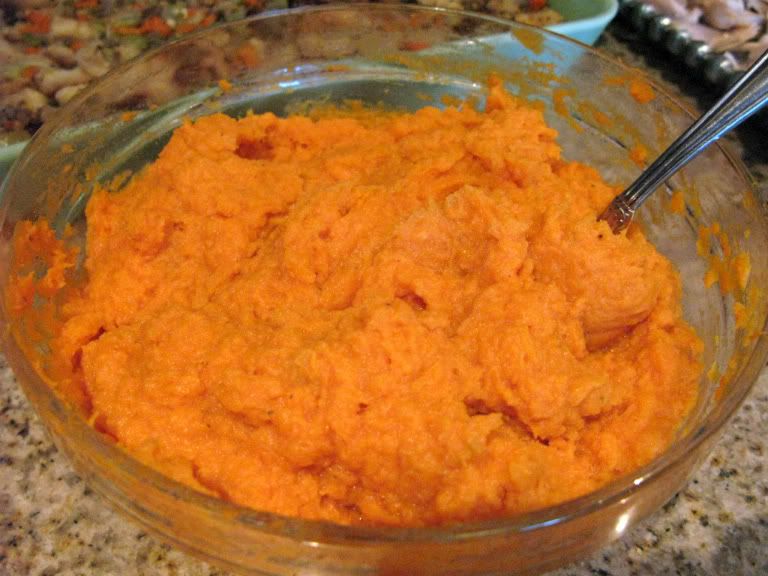 Maple whipped sweet potatoes
Shelley's yummy stuffing (made with bread from Porto's!)
Shelley's pumpkin pie
And all of her mini pies!
Well, our first holiday as the hosts was a success! The food all turned out really well--everyone enjoyed almost everything (or maybe everyone was just really hungry...). The brussel sprouts were amazing. The cornbread casserole was a favorite. The turkey was perfect. The potatoes with walnut-blue cheese butter were a big hit. The stuffing and pies were delicious! I wasn't impressed with the maple whipped sweet potatoes (Martha, that's the first time you've let me down), so I'll be trying a new recipe if that dish falls on me next year.
Before we host another family holiday, I would really like to get a square or rectangular dining table with leaves. The table situation bothered me immensely. We should also get some more silverware, serving utensils, and napkins!
All in all, it was a great Thanksgiving. I was able to enjoy my little traditions of watching the Macy's Thanksgiving Day Parade and then watching Miracle on 34th Street. I missed sharing these traditions with my family, but I'm so thankful that we had the opportunity to host at least part of our family in our home this year.
I hope that you all had a wonderful Thanksgiving filled with time spent with family while enjoying a great meal.