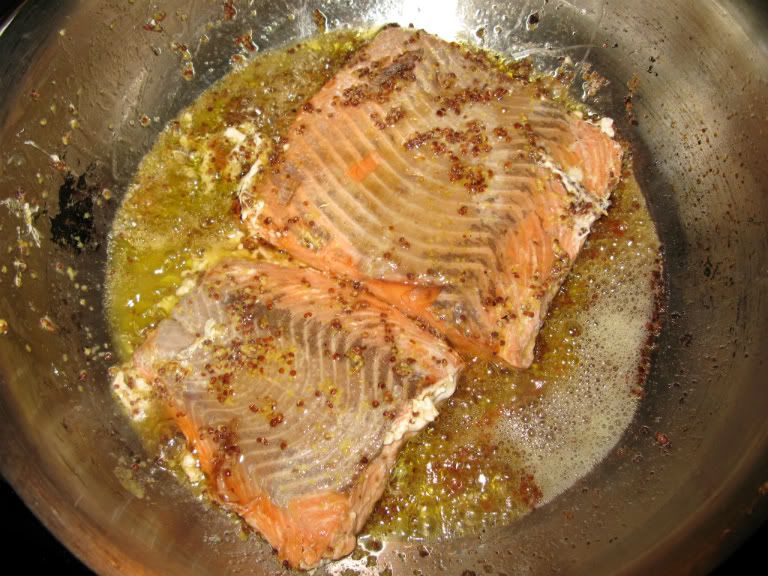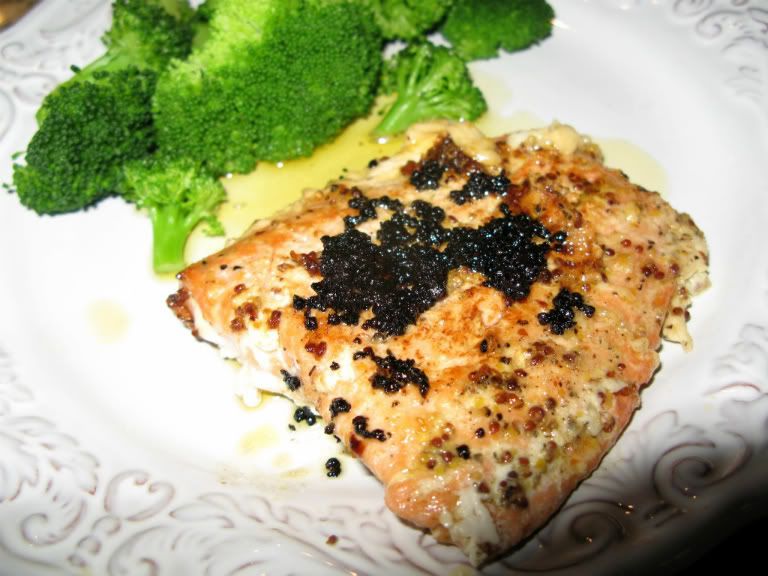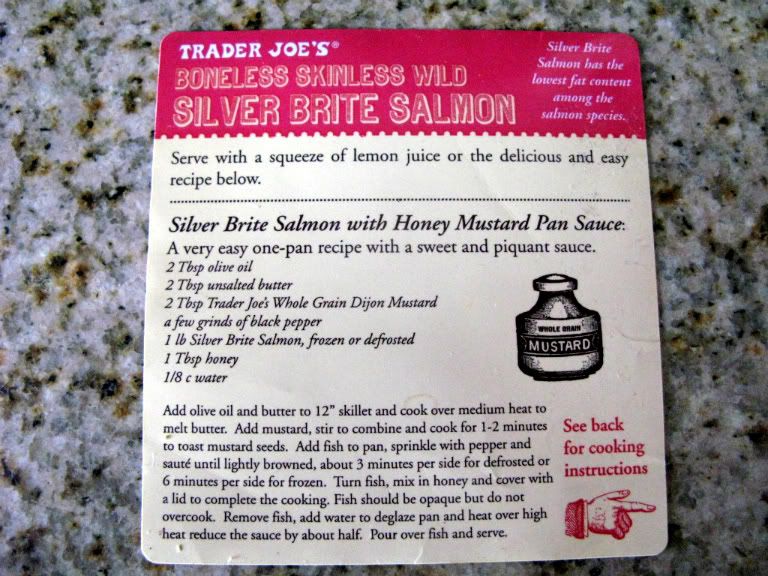 This is hands-down one of my favorite salmon recipes. My mom has always said that some of the best recipes come from the packaging on food. It makes sense, right? They want you to continue to buy their product, so it's unlikely that they would put a bad recipe right on the packaging. My mom's advice also kind of reminds me of that
Friends
episode where Monica is trying to replicate Phoebe's grandmother's chocolate chip cookie recipe which (SPOILER ALERT!) turns out to be the recipe from the bag of Nestle Tollhouse chocolate chips...
When I saw this recipe on my *gasp* frozen salmon from Trader Joe's, I decided to give it a shot. It ended up being so good and so easy to make that it has become part of our regular rotation for dinner. Not only is this recipe delicious, but it is also comprised of ingredients that I always have on hand which makes it an easy go-to meal whenever I don't really have a plan for dinner.
Do you have any favorite recipes from the backs of boxes?