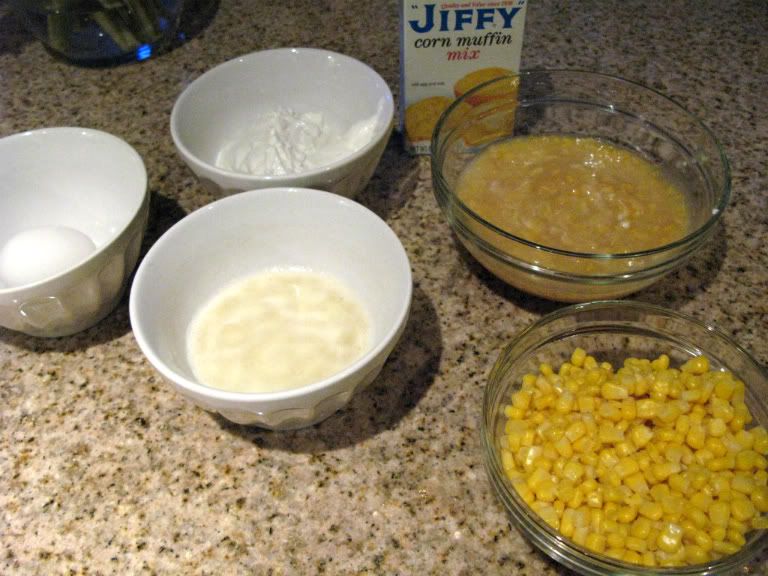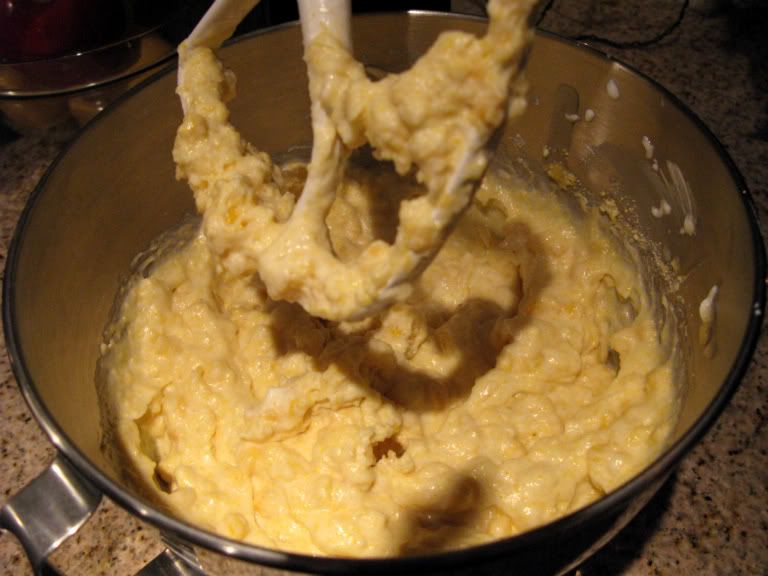 Cornbread casserole is a longstanding Thanksgiving tradition in the Premo family. It is something that we have all looked forward to and begged my mom to make at other times of the year (to which she countered, "But then it won't be special"). This year I substituted the nonfat Greek yogurt for the sour cream and it turned out great! The cornbread casserole was a hit at dinner yesterday. Next year I'm thinking about adding some green chile (obviously that suggestion came from Justin's family), and I want to try making this as muffins so that there is more of that crisp edge. Or maybe I'll get one of those funky brownie tins that makes it so every piece is a corner... What are your family's favorite holiday recipes?
Cornbread Casserole
1 egg
1 cup sour cream
1 can whole kernel corn
1/2 cup oleo melted (that's margarine for anyone who's not from the Midwest! I used butter.)
1 can cream style corn
1 pkg Jiffy Cornbread Mix
Preheat oven to 350. Combine all ingredients in a large mixing bowl. Pour mixture into a greased 8 x 8 in square (or round or whatever you wish to use) baking dish and bake for 45-60 minutes until a fork comes out mostly clean.
I hope everyone had a great Thanksgiving yesterday!