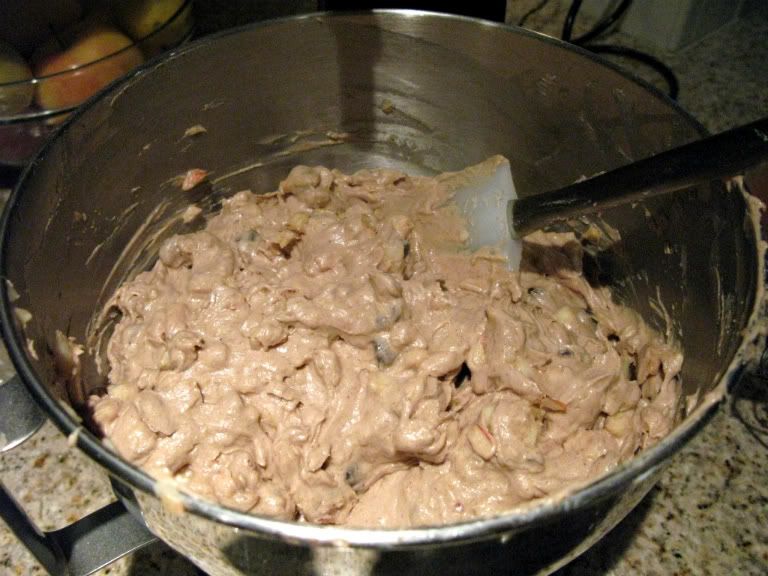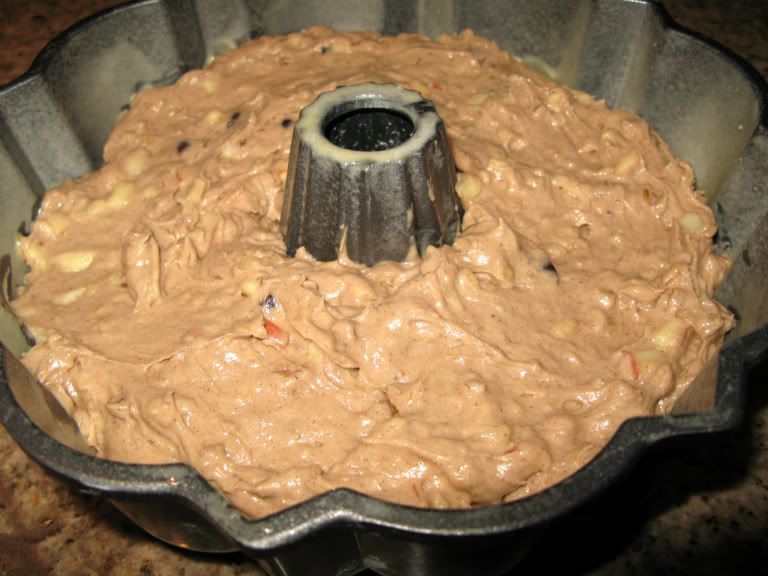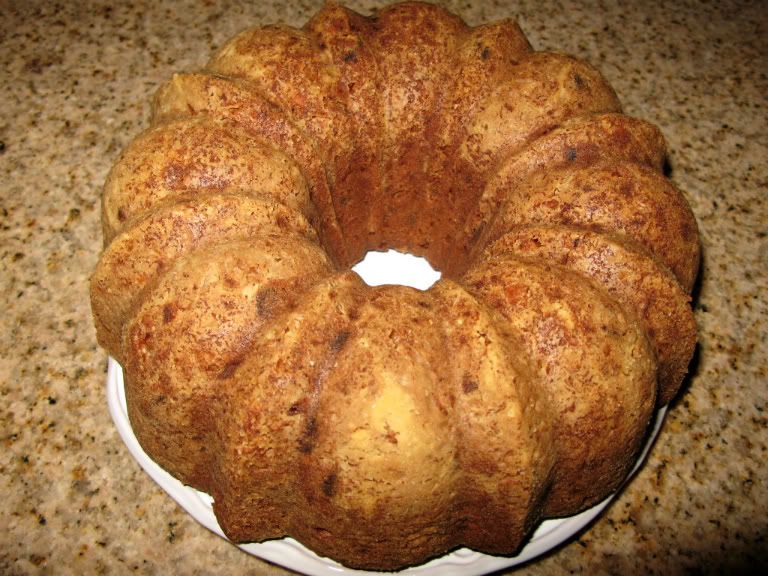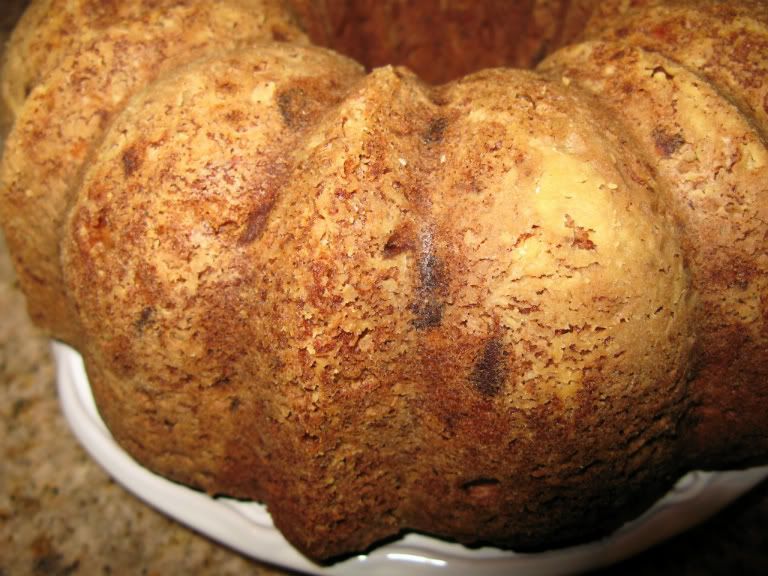 This is a recipe that my mom got from a little German lady when we were living overseas. My mom originally told me that it was a "little old German lady" then she said, "Actually, she was probably only about 10 years older than me." My mom was around my age when she lived in Germany, so that would put that "little old German lady" under 40 when she gave that recipe to my her. Isn't it funny how our perspective on age changes over the years (and our memories)?

This cake usually turns out super moist, but I fell asleep while it was baking and I was lucky to wake up in time to "rescue" a dried out cake rather than a horribly burnt cake. Needless to say, I took it to work and brought hardly any of it home. And of course, Justin liked it.
Here is the recipe:
Tender, moist cake. Keeps well.
3 eggs

2 cups sugar

1 cup butter

1/2 cup water

2 1/2 cups flour

2 T. cocoa powder

1 t. baking soda

1 t. cinnamon

1 t. allspice

1 cup finely chopped nuts

1/2 cup chocolate bits

2 apples, cored or finely chopped

1 t. vanilla
Preheat over to 325. Cream butter and sugar. Beat in eggs and water until fluffy. Sift together flour, cocoa, soda, cinnamon, and allspice. Add to creamed mixture and mix well, but do not overmix. Fold in nuts, chocolate bits, apples, and vanilla until evenly distributed. Spoon into greasted and floured 10-inch loose bottom tube pan. Bake for 60-70 minutes until cake tests done.
Makes 1 cake, 10 servings.

***UPDATE***
11/22/11: I made this cake again over the weekend (per Justin's request), and I used dark chocolate chips and doubled the chocolate chips to 1 cup.