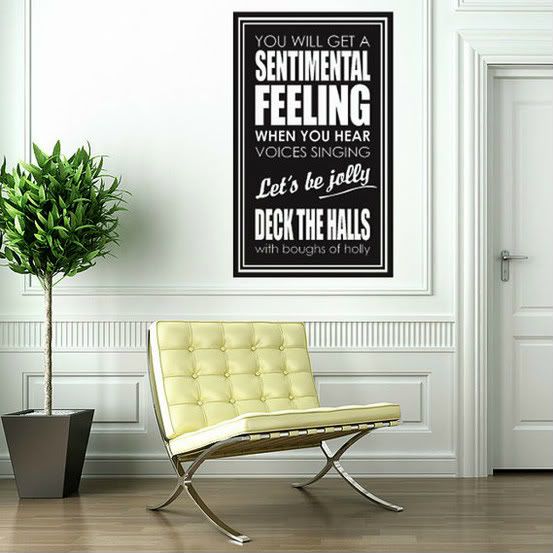 I love everything about this. Everything. (via pinterest)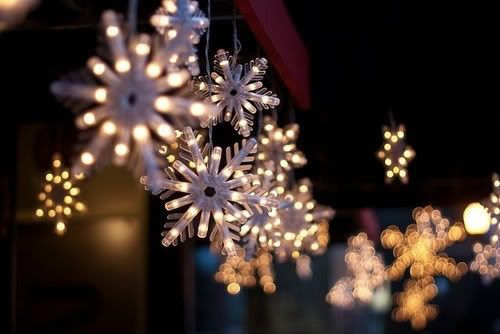 Snowflake lights for the patio (via weheartit)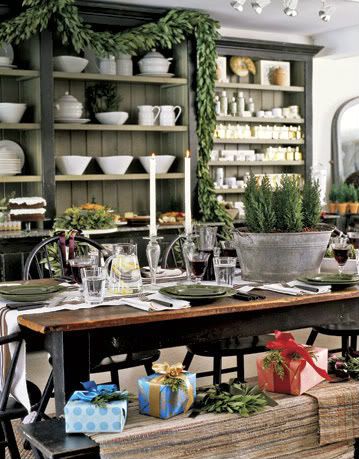 Garland, galvanized tub of mini trees, that table, the entire space... (via pinterest)


 


  
Such a sweet little Christmas wreath. (via pinterest)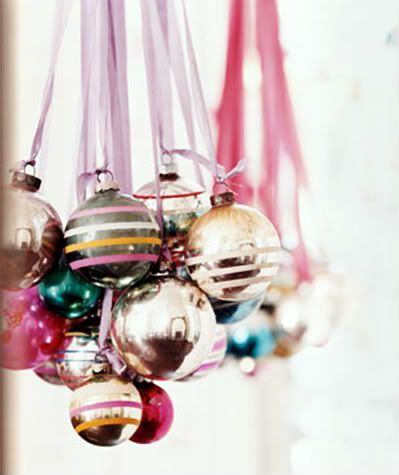 A simple yet very pretty way to use some of the vintage ornaments we have in the garage. (via pinterest)
I always pretned that I start decorating for Christmas the day/weekend following Thanksgiving, but it rarely happens. This year, I am going to do it! I might not finish completely by Sunday, but I am at least going to get started! I wanted to pull some inspiration pictures for ideas before I head out to brave the crowds at Home Depot and Michael's today.
And now I have a serious Christmas question for you:
Real Christmas tree or fake?