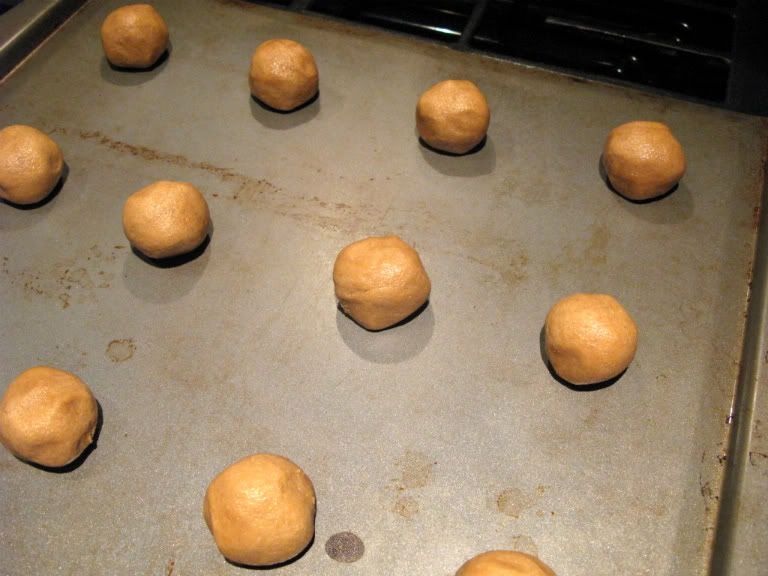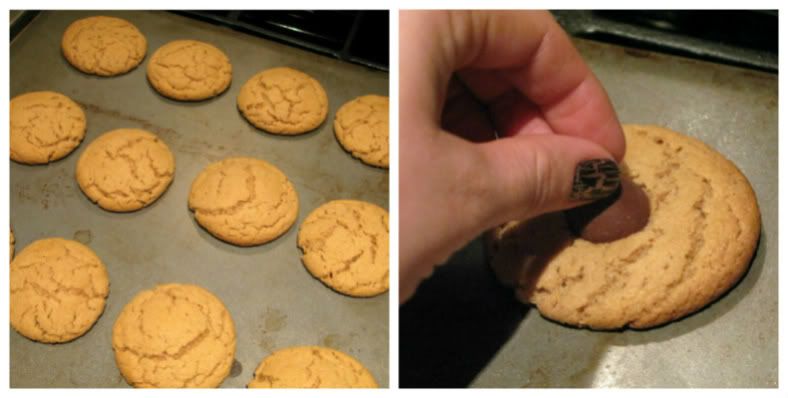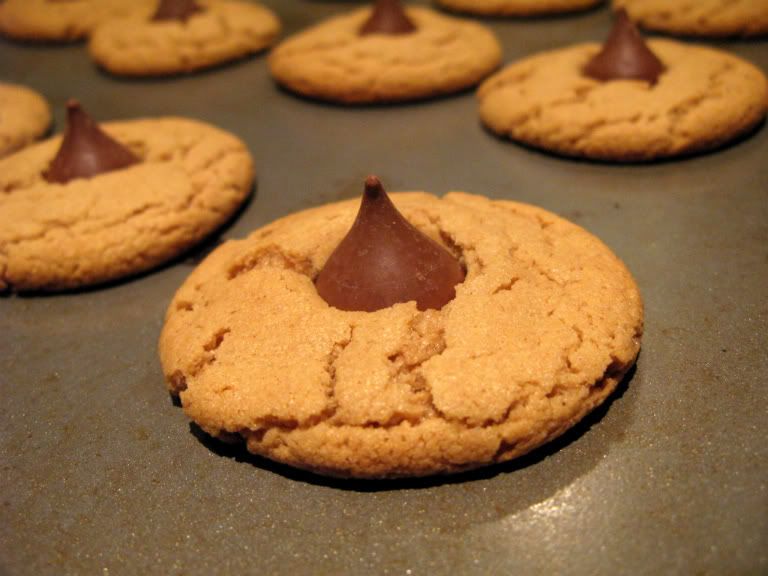 I've been wanting to do a little series of Christmas cookie recipes, so I will be baking and posting a different cookie recipe each week until Christmas. When my sisters and I were growing up, our Grandma Premo would mail packages full of Christmas cookies to us each year around this time. Every year we looked forward to Grandma's box of cookies, especially the peanut butter kisses. So, what better way to kick off my Christmas baking than with a favorite childhood recipe? My family has always used the Betty Crocker peanut butter cookie recipe (which can be found
here
), and I just pressed Hershey's kisses into the cookies right after pulling them out of the oven. You could also use miniature Reese's cups as an alternative to the Hershey's kisses.
Peanut Butter Kisses
Makes 2 1/2 dozen
1/2 cup granulated sugar
1/2 cup packed brown sugar
1/2 cup peanut butter
1/2 cup butter, softened
1 egg
1 1/4 cups all-purpose flour
3/4 teaspoon baking soda
1/2 teaspoon baking powder
1/4 teaspoon salt
30 Hershey's kisses
1. Mix sugars, peanut butter, butter and egg in large bowl. Stir in remaining ingredients. Cover and refrigerate about 2 hours or until firm.
2. Heat oven to 375.
3. Shape dough into 1 1/4-inch balls. Place about 3 inches apart on ungreased cookie sheet.
4. Bake 8 to 9 minutes or until light golden brown. Press 1 Hershey's kiss into each cookie. Cool 5 minutes; remove from cookie sheet. Cool on wire rack.
Do you have a favorite Christmas cookie from your childhood?