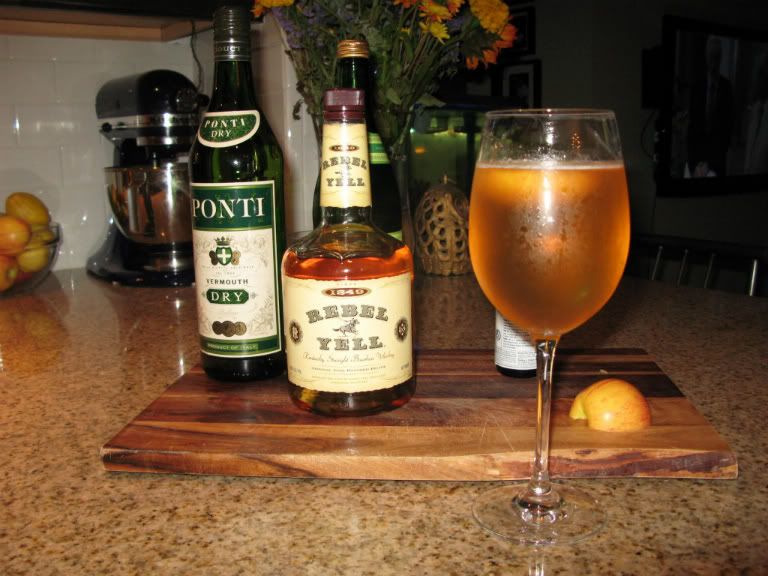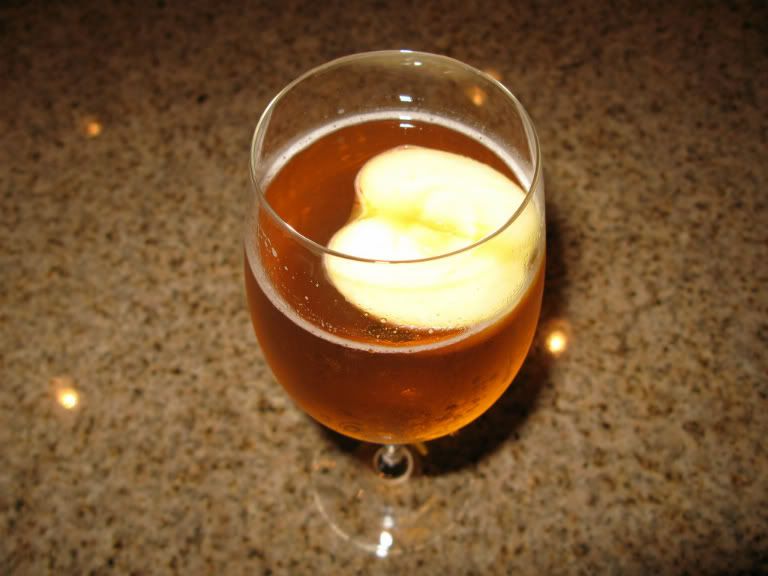 Remember when I made the
Tipsy Arnold Palmer
and said that I wanted to try
The Big Apple
this fall? Well, after seeing this cocktail recipe in
Blueprint
magazine 6 years ago I finally got around to trying it! And it was delicious. Bubbly apple + whiskey? Yum...
On a side note, did anyone else get
Blueprint
while it was being published? I have every issue that was ever published and I flip through them all a couple of times a year just because they are so pretty. I miss getting the new issues in my mailbox.
So, here is the recipe for The Big Apple:
1 c. sparkling apple cider
3 oz. whiskey
1 oz. dry vermouth
2 dashes bitters
1 lady apple (I just used the tiniest apple I could find)
The recipe says that this is for 2 drinks. I'll let you decide how many drinks it makes for yourself...