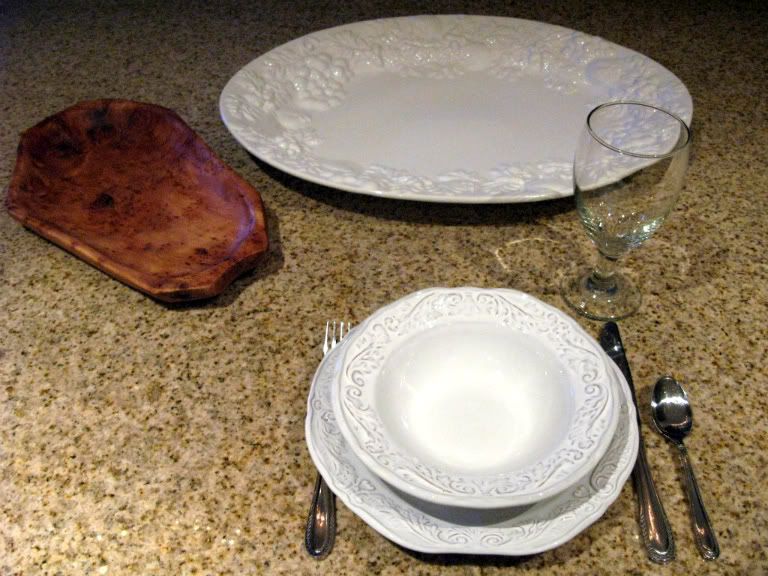 Option #1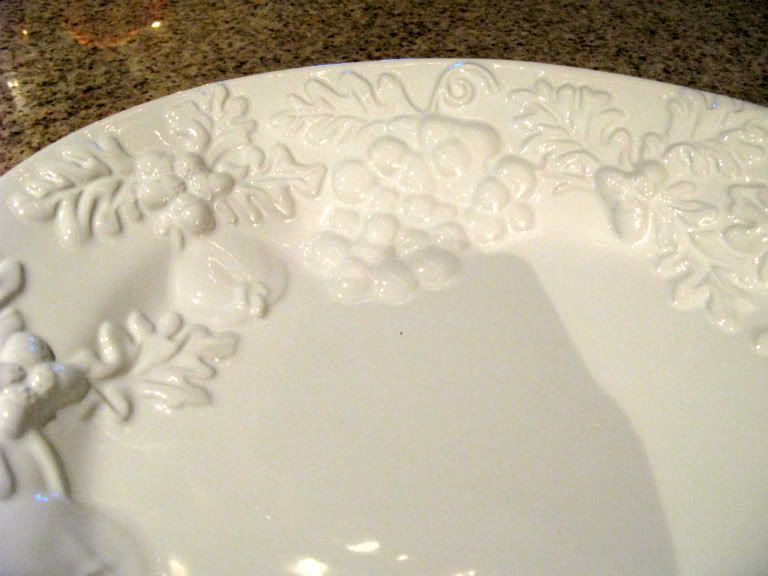 Detail shot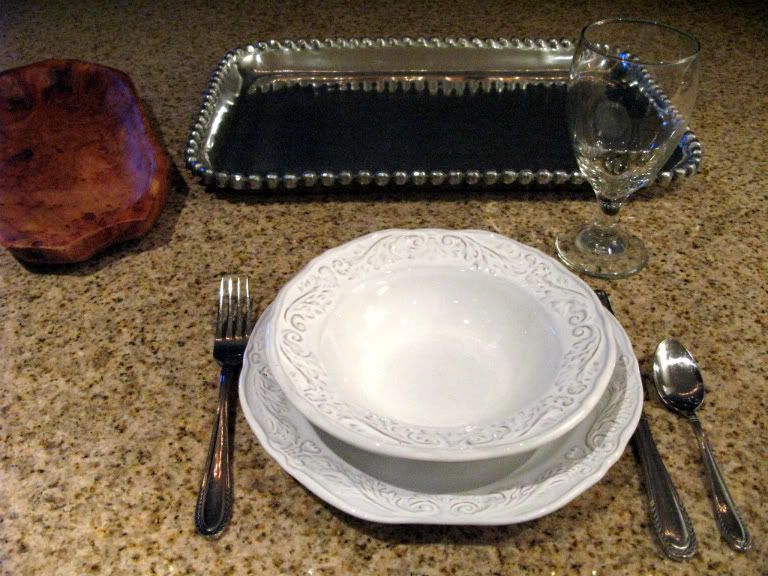 Option #2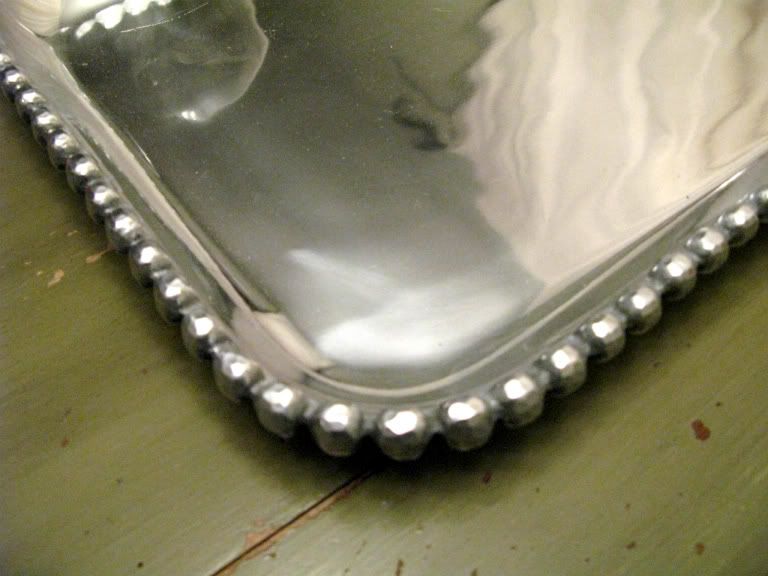 Detail shot
I am hosting Thanksgiving for Justin's immediate family this year! This is our first time hosting a family holiday in our home, and I am really excited about it. We have all of our dishes and glasses (I may buy some new flatwear if I find something I like that we can afford--
this
is what I would really like to get), but we could really use some serving dishes. I really love the rustic wooden bowls and platters (like the one in the picture above) with our dishes, and I plan to get a few of those. I love that no two pieces are the same--I feel like it adds to the French Country look of our everyday dishes.
Over the weekend, I found two different platters that I liked--one white and one silver. I asked Justin which one he preferred (hoping that it would solidify my decision), but of course he answered with the opposite of what I was thinking. I really like both of them, but I think that I need to just choose one style.
I would really appreciate any input that you have for me! Which one do you think looks best with both our place settings and the wooden serving dishes?