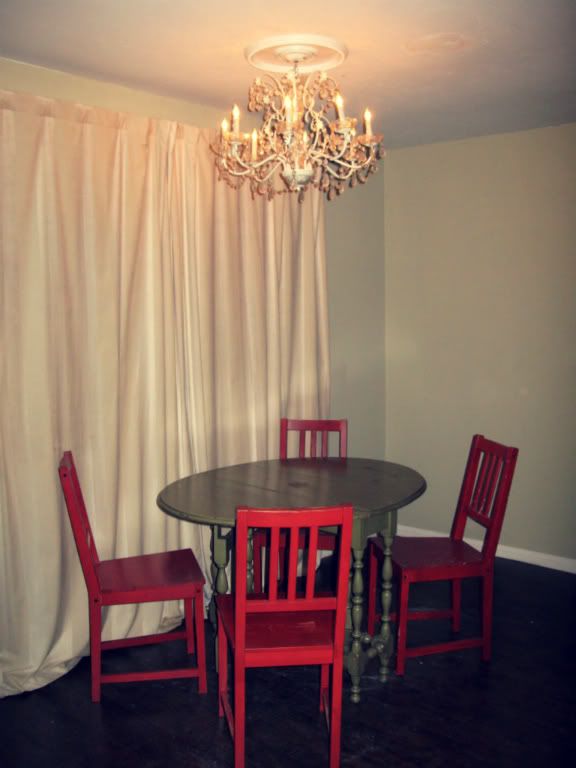 The chandelier is up!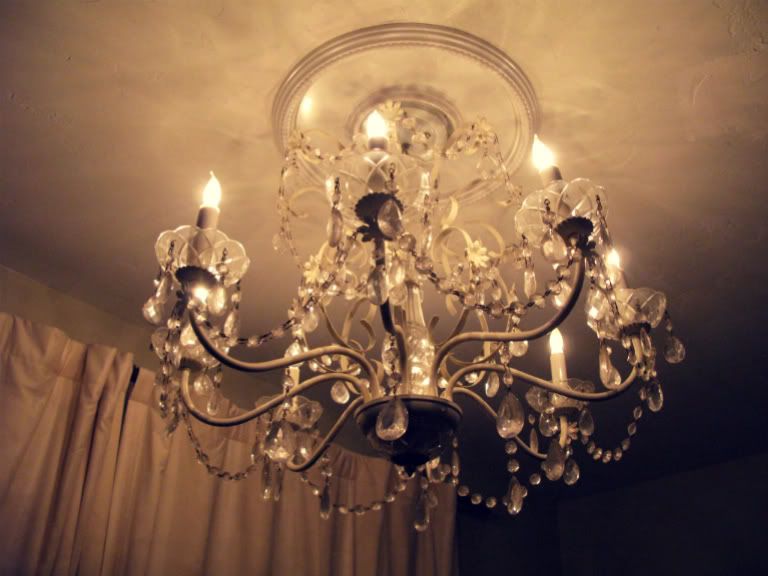 I am just loving it!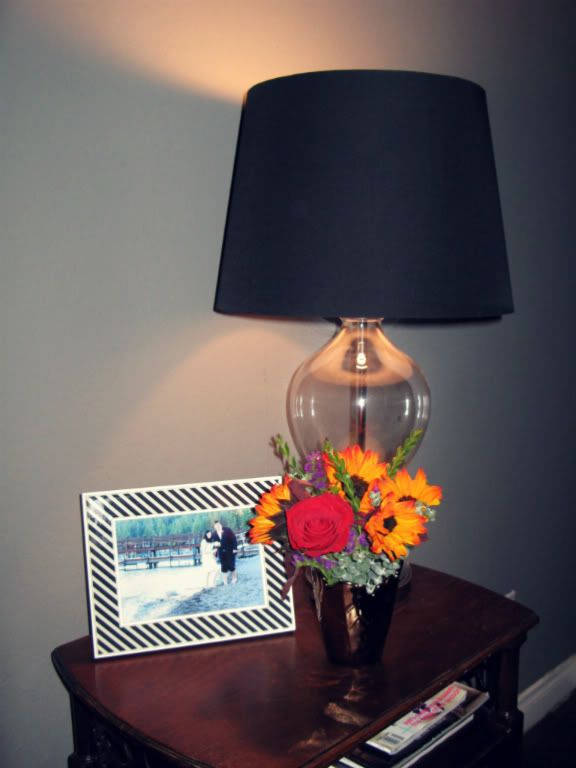 And the lamps are finally being used in our room!
So, here's a little lighting update for the condo. Friday afternoon the contractor came over to install the chandelier (which my in-laws just happened to have lying around their house). I've had this chandelier in my possession for longer than I care to admit just trying to figure out where to put it. I don't know why it took me so long to realize that it should be in the dining area...it seems like a no-brainer, right? Now I'm feeling very motivated to paint the table and chairs, hang some new curtains, and figure out what to do in that space behind the table. Does anyone have any ideas?
I also found black lampshades at World Market for the lamps that I shared in
this post
. The lamps look great in our room, and it is so nice to finally have some decent lighting in there!
I'll be posting our kitchen later this week so that you can get a better feel for how the chandelier ties in with the rest of the space (and my vision for the space as a whole)!
If you're interested you can see the old dining area light fixture
here
.