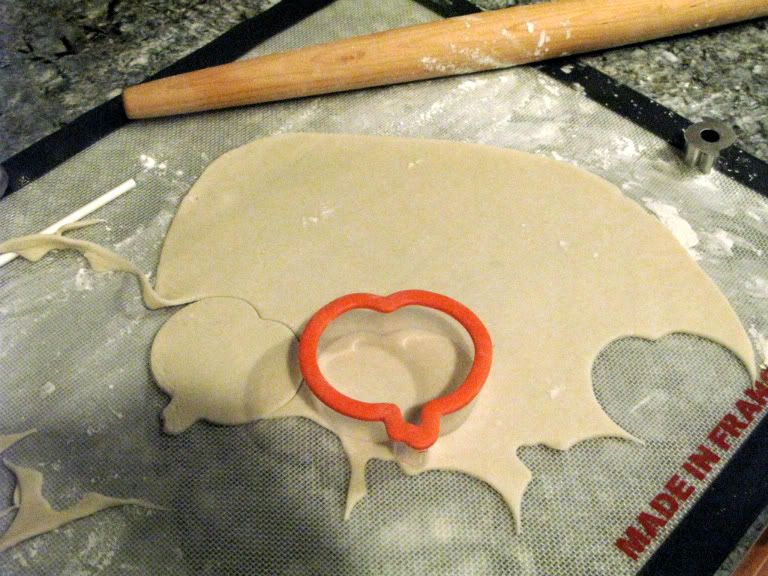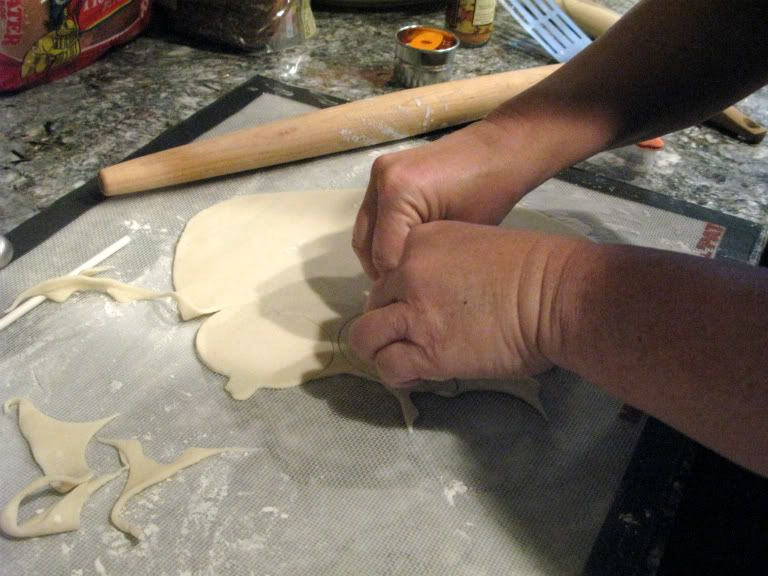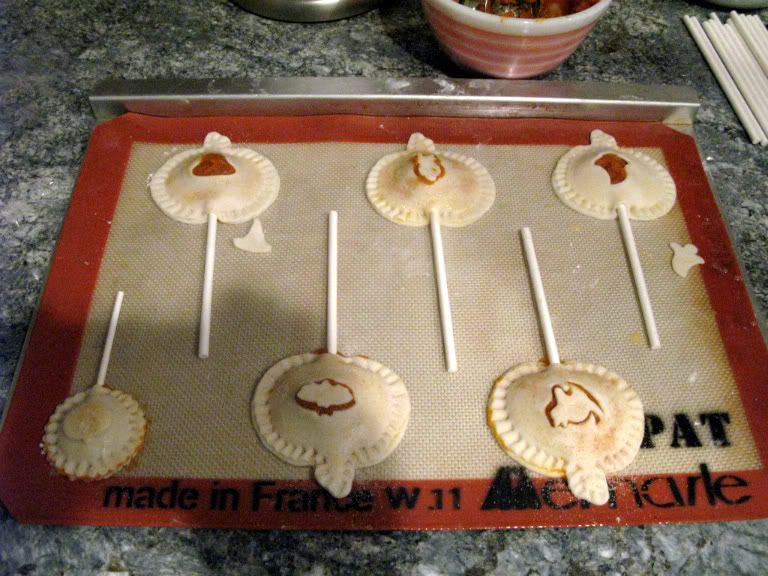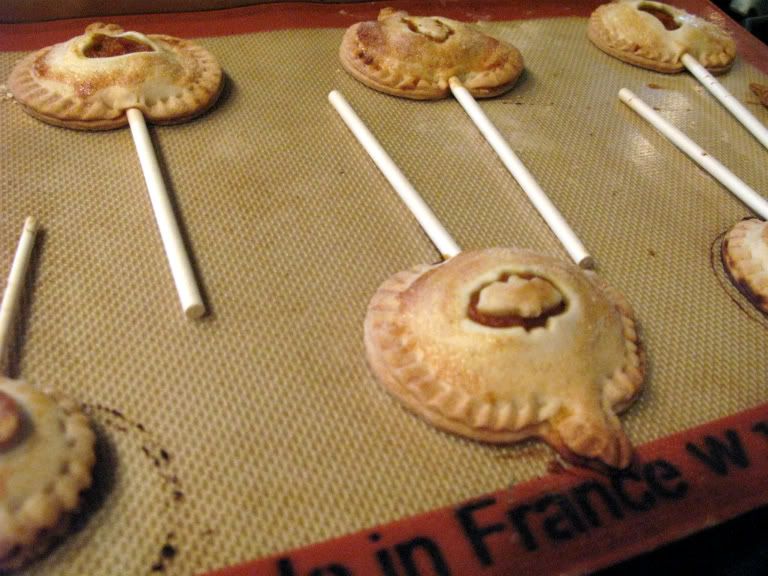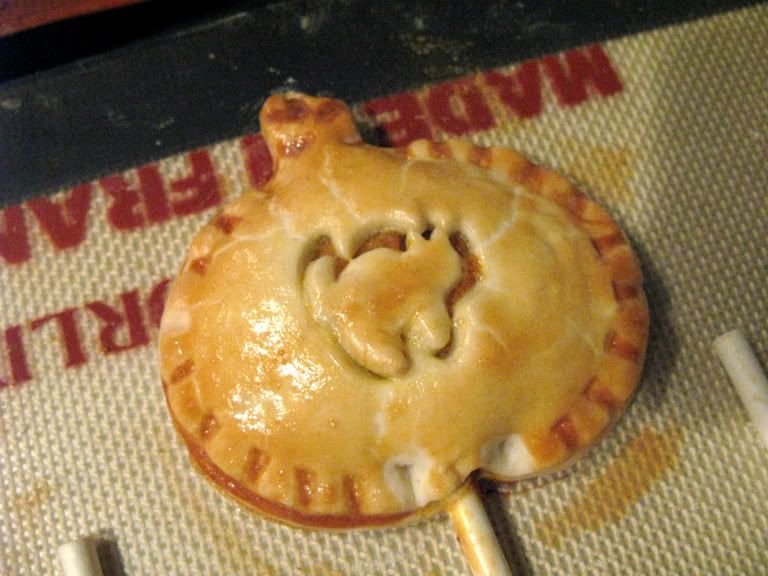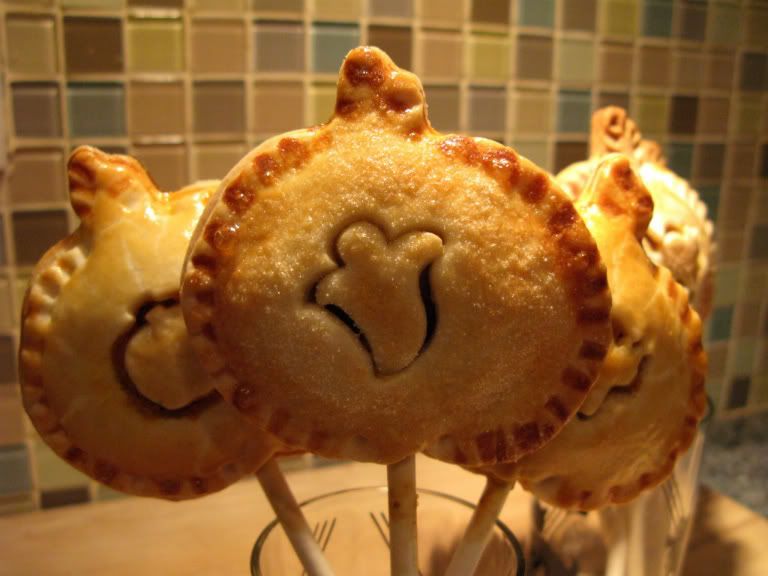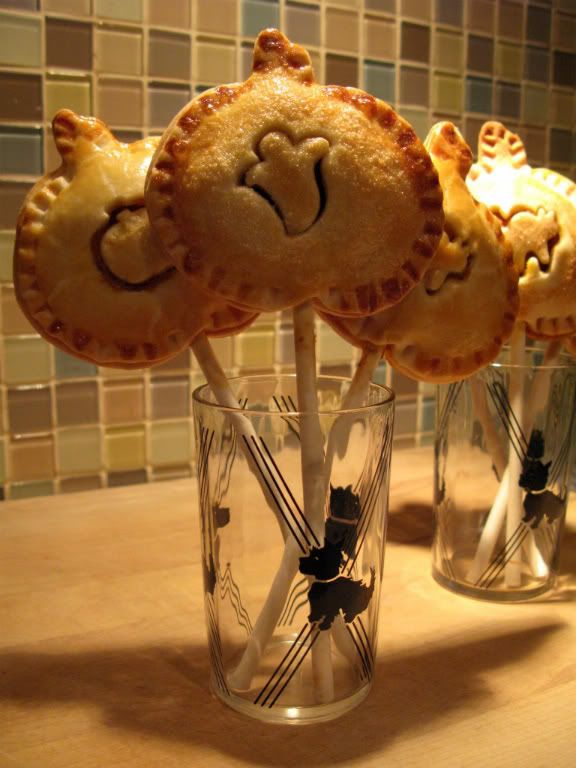 A couple of weekends ago my mother-in-law invited me over to make pie pops with her. These are such a cute idea, and they are so simple to make!
We used store bought pie dough which made the process a lot easier. Because pumpkin pie filling tends to be quite thin and we weren't sure that would work in the pie pops, we just used some canned pumpkin and added some white sugar, cinnamon and nutmeg to taste. We also used a nice egg wash before putting them in the over to get that nice brown baked color. Just bake at whatever temperature your pie crust dough instructions say (I think ours was 450), and when your house starts to smell like pumpkin pie, check them, baking until the tops are nicely browned (about 15 minutes). These are best enjoyed the same day--the crust tends to lose that nice flaky crisp by the next day.
There is so much room for creativity with these pie pops--heart shapes filled with rasbperry for Valentine's Day, circles filled with apple pie filling for a nice little fall treat, latticed pecan pie pops for Christmas. These are so easy to make they could even be a fun Birthday treat for a child's classmates.