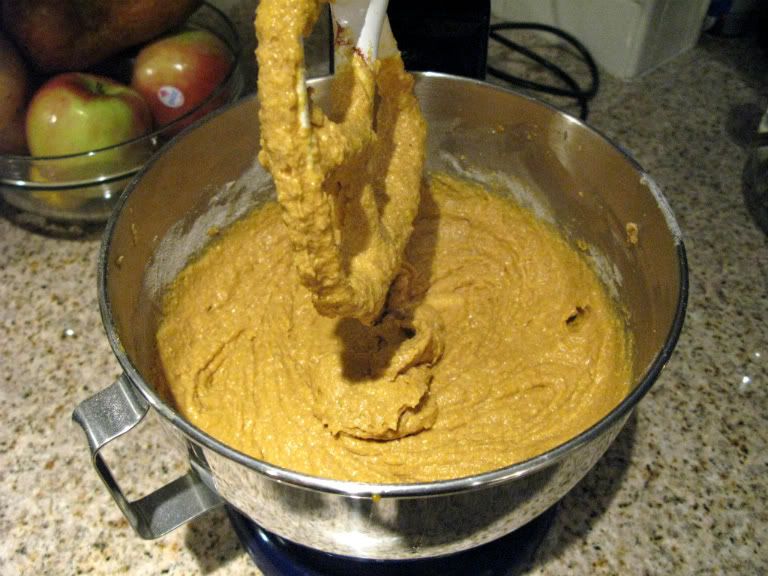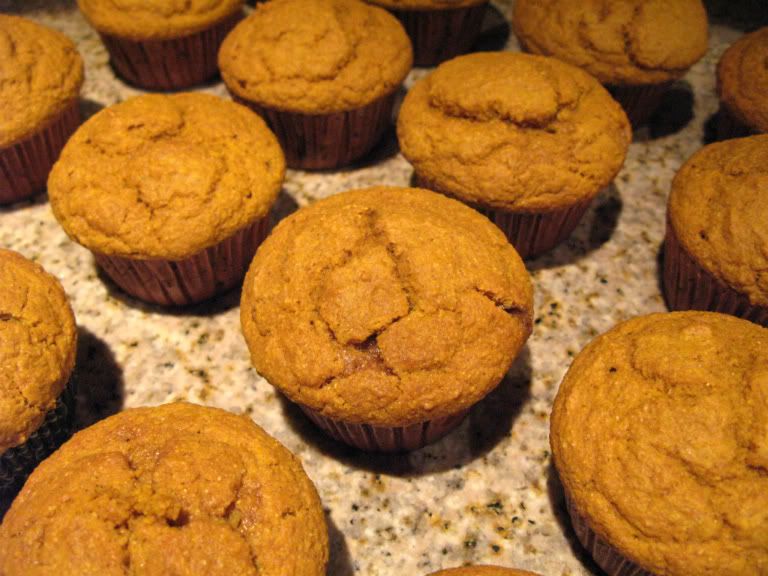 Each Fall, as soon as Trader Joe's starts carrying their canned pumpkin, I throw a can in my cart specifically for the purpose of making these muffins. Ever since I stumbled across the
recipe
in
Real Simple
a few years ago, making Pumpkin Cornmeal Muffins has been a sort of tradition at the beginning of my favorite season (except for this year--I can't believe it's already the end of October!).
This is another recipe that makes the house smell so good when they are almost done baking that I wish I could somehow send the wonderfully pumpkin-y scent through the internets to you. They are not very sweet, so these muffins are perfect for breakfast--yesterday morning I popped one in the microwave for 30 seconds before I left the house and enjoyed it with my coffee on my way to work.
The recipe claims to yield 12 muffins, but I ended up with 16 muffins which makes each one under 200 calories.
Do you have a favorite pumpkin recipe?