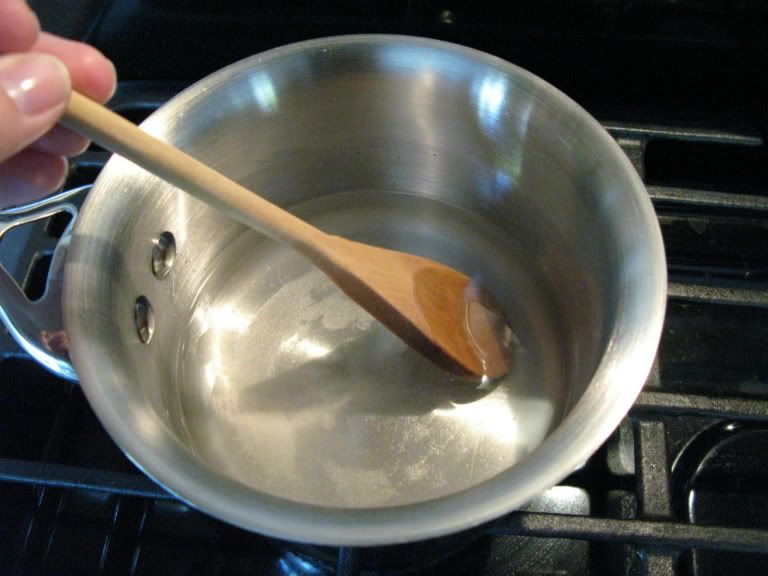 Making the simply syrup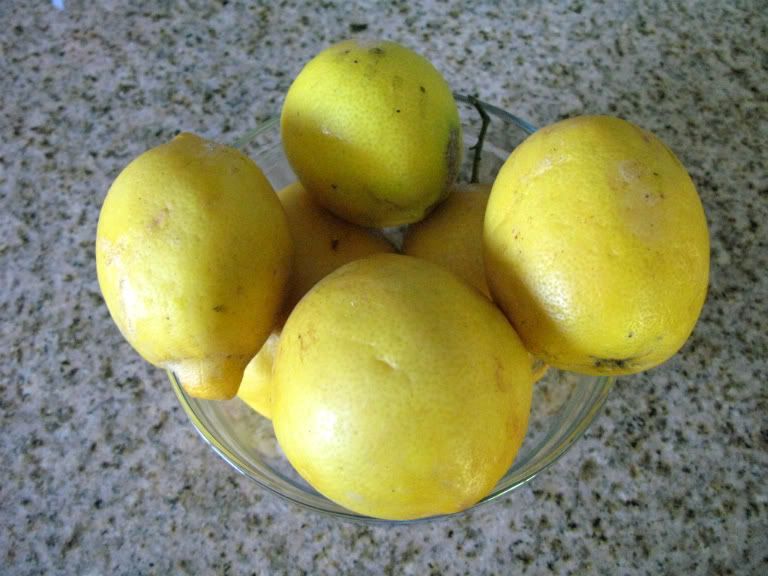 Meyer lemons from my M-I-L (picked by Hudson & Cannon)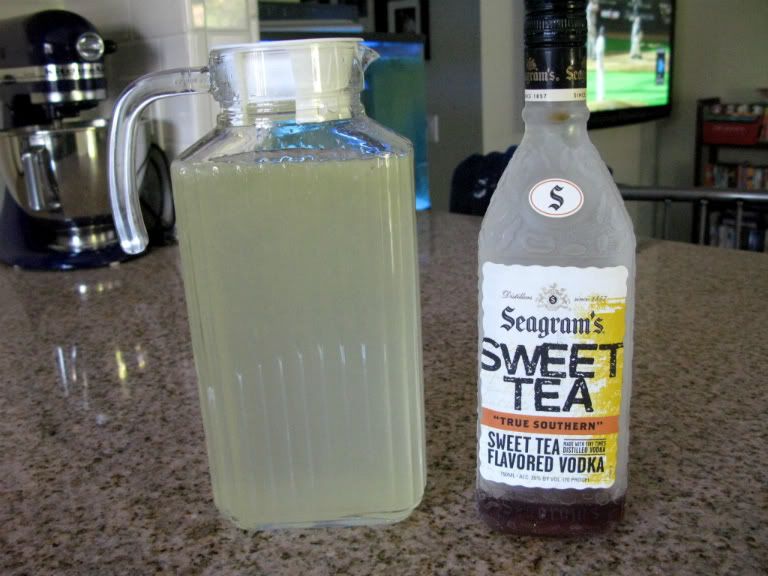 Ingredients: lemonade and sweet tea vodka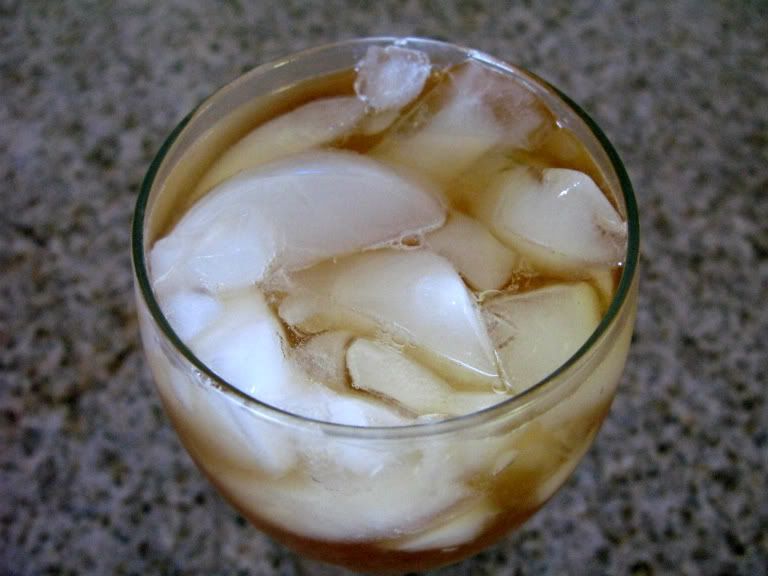 The finished product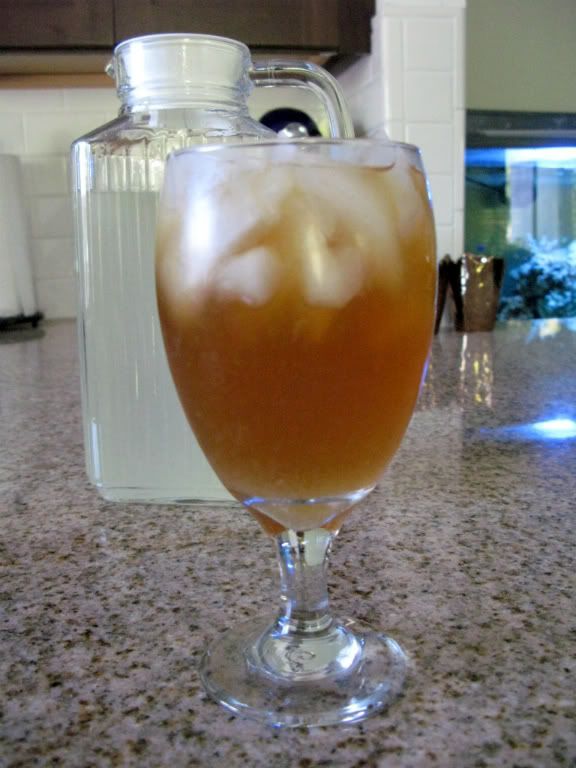 Looks perfectly innocent, doesn't it?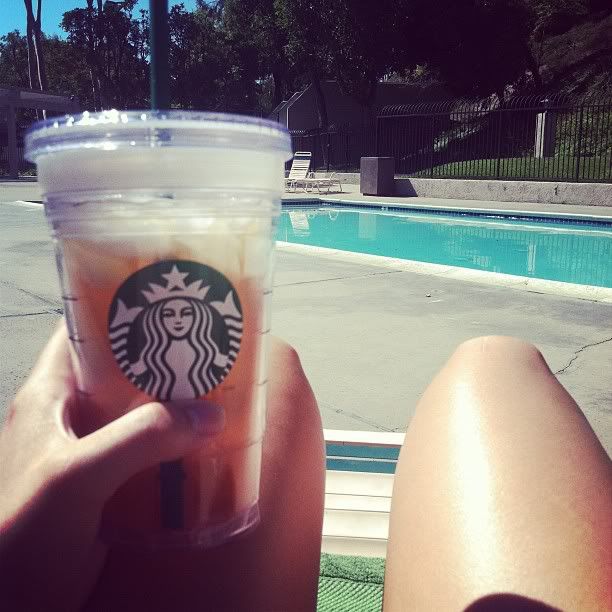 Enjoying my TAP by the pool
Did you have a nice weekend? We watched some of the baseball playoffs (go Yankees!). I also cleaned out our garage, spent some time by the pool (I'm hoping it will be too cold for that soon), and made one last Tipsy Arnold Palmer for the season.
What is a Tipsy Arnold Palmer, you ask? My dear friend Katie introduced me to the Tipsy Arnold Palmer. It is simply an Arnold Palmer made with Sweet Tea Vodka in place of Iced Tea. I realize that this post would have been WAY more relevant at the beginning of the summer, but that didn't happen and I want to make sure that I don't forget about this drink when next summer rolls around! So, here are the recipes:
Perfect Lemonade
(from
Simply Recipes
)
3/4 cup sugar
1 cup water (for the simple syrup)
1 cup lemon juice
3-4 cups cold water (to dilute)
Make the simple syrup by combining the sugar and the 1 cup water in a small saucepan and heat on the stove until the sugar is completely dissolved. Squeeze your 1 cup of fresh lemon juice and add it to your pitcher. Add the simple syrup to the lemon juice, then add water and stir to combine. Refrigerate until cold. Serve over ice with lemon slices.
Tipsy Arnold Palmer
(from Katie)
ice
2 shots of Sweet Tea Vodka (I used Seagram's)
Perfect Lemonade
Place ice in your glass. Pour 2 shots of Sweet Tea Vodka over the ice, then fill the rest of the glass with lemonade. Adjust to your own taste.
So, that was my favorite cocktail for Summer 2011. Do you have a favorite drink to sip during fall? I want to try
The Big Apple
from
Blueprint
soon...