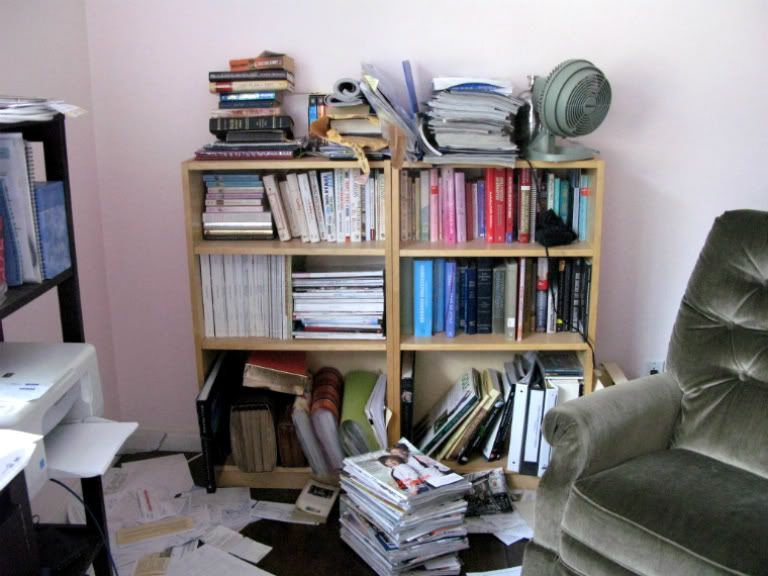 Before: the worst (read: scariest) corner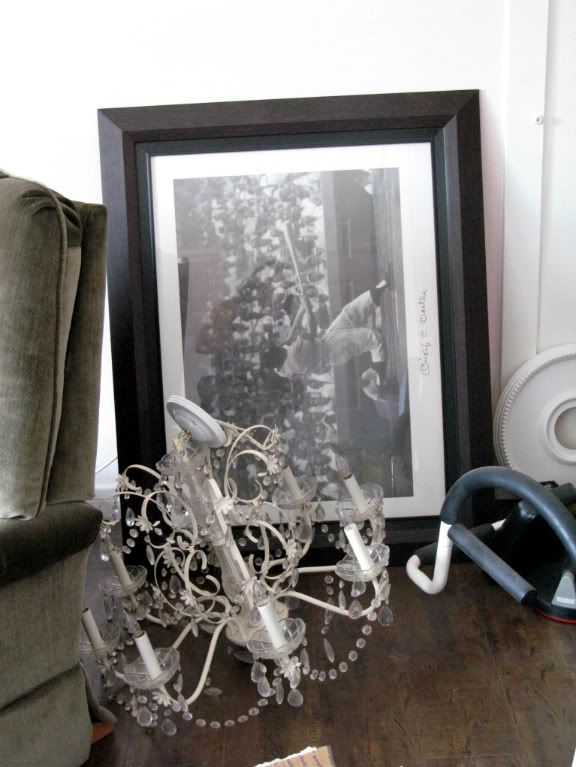 Before: the chandelier that will be going up in the dining area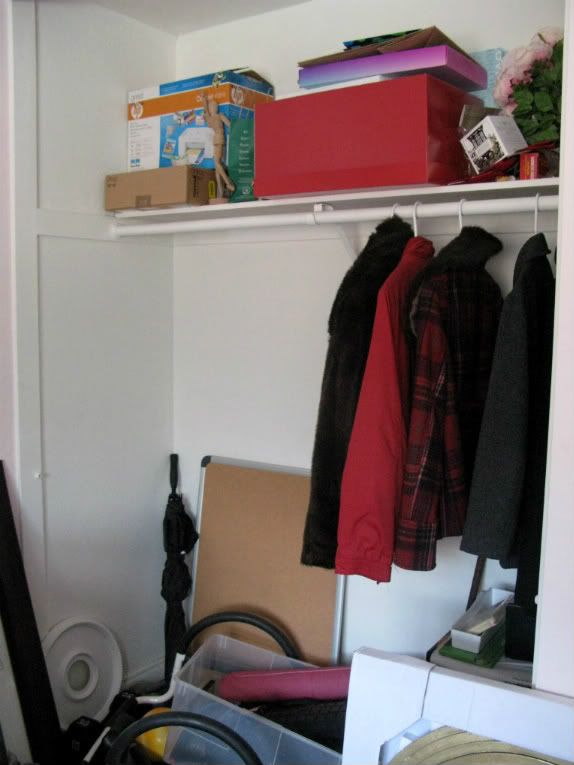 Before: the closet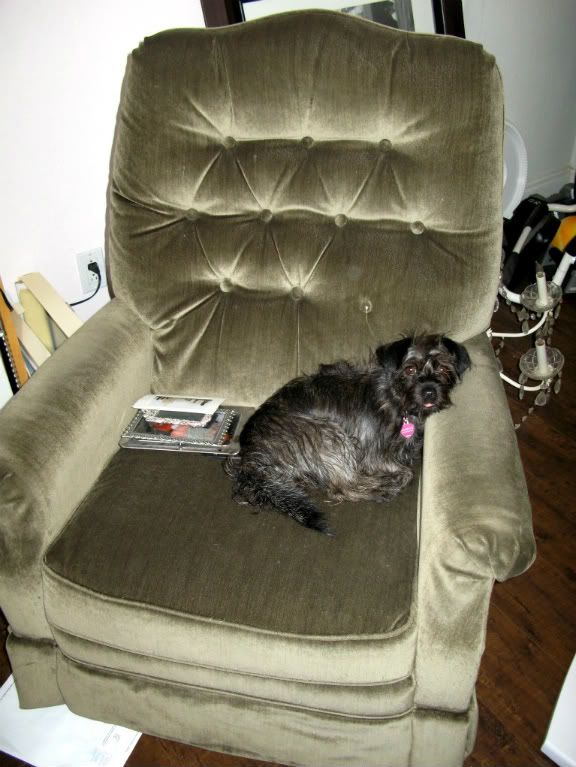 During: Chloe staked a claim on my favorite chair

After: the closet is now semi-organized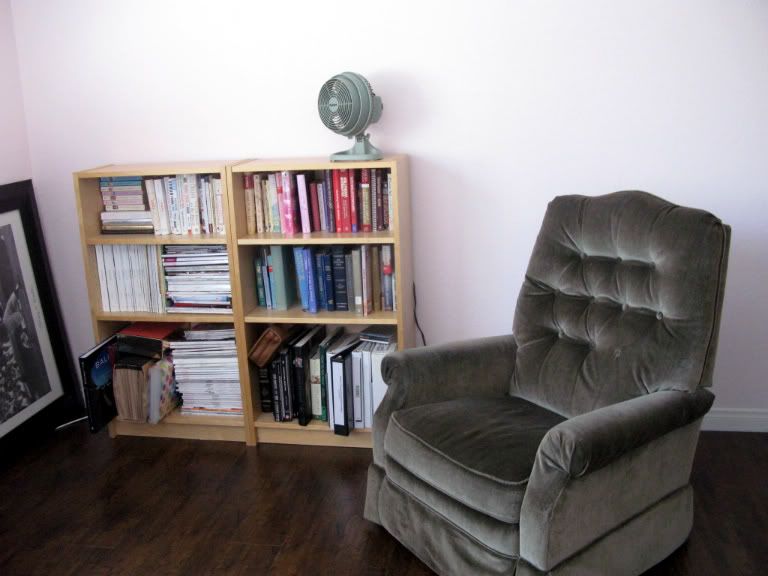 After: a nice place to sit & read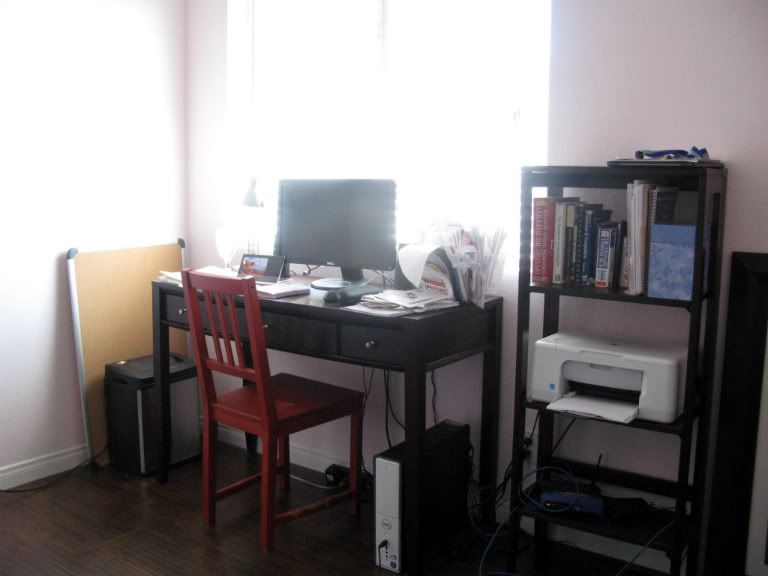 After: a functional work space which still needs a little more work
You know that "junk drawer" in your kitchen where you put those little things like pens and rubber bands and note pads and batteries and birthday candles that really have no other place to go? Well, I had accidentally created a "junk room" where I put big things like chandeliers and framed & signed photgraphs of Mickey Mantle and small exercise equipment because I didn't know what to do with them as I went through organizing the other rooms in the house.
While I've been home I decided to take advantage of the opportunity to get some projects done around the house that have been put off for far too long, and cleaning up the office was first on my list. I have to say that after tackling this room I am embarrassed that it took me so long to get around to it--I kept thinking that it would take me a whole weekend when it didn't even end up taking me a whole day.
I'm so glad that this is finally done--this room feels so nice now. Now I'm ready to re-paint it!