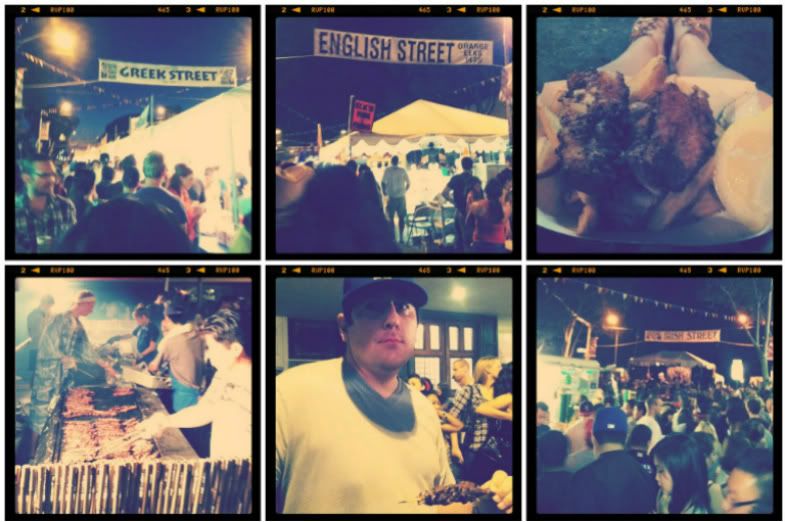 Saturday night we braved the prospect of spending half an hour to find parking to go to the
Orange International Street Fair
. I heard that there was free parking at the Chapman University parking structure, but we couldn't find it so we gave up and looked for a spot on the street. The time spent looking for parking and walking to the event ended up being well worth it!
Justin had an amazing BBQ beef sandwich on American Street, I had some fish 'n chips on English Street, and we shared some teriyaki beef on Japan Street. I really wanted to head over to Irish Street just to see what they had, and I wasn't disappointed to find that all that was there was one stand serving bangers and mash and another serving Guinness, and some really good music. Greek Street had some beautiful pastries which we stayed away from because the lines were too long for us. German Street had some fun music (Chicken Dance, anyone?) and a stand selling plastic Viking hats which appeared to be very popular.
The best part of the event is that every cent of profits go to various charities in the Orange County area. We are definitely looking forward to going again next year!