My shopping list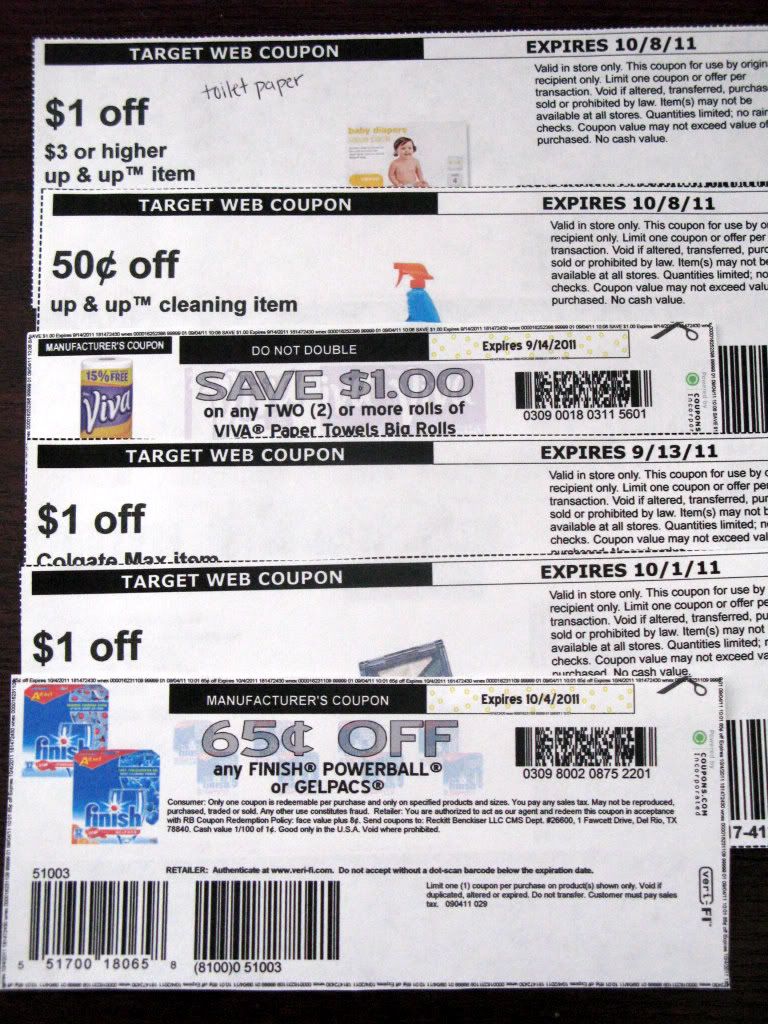 The coupons!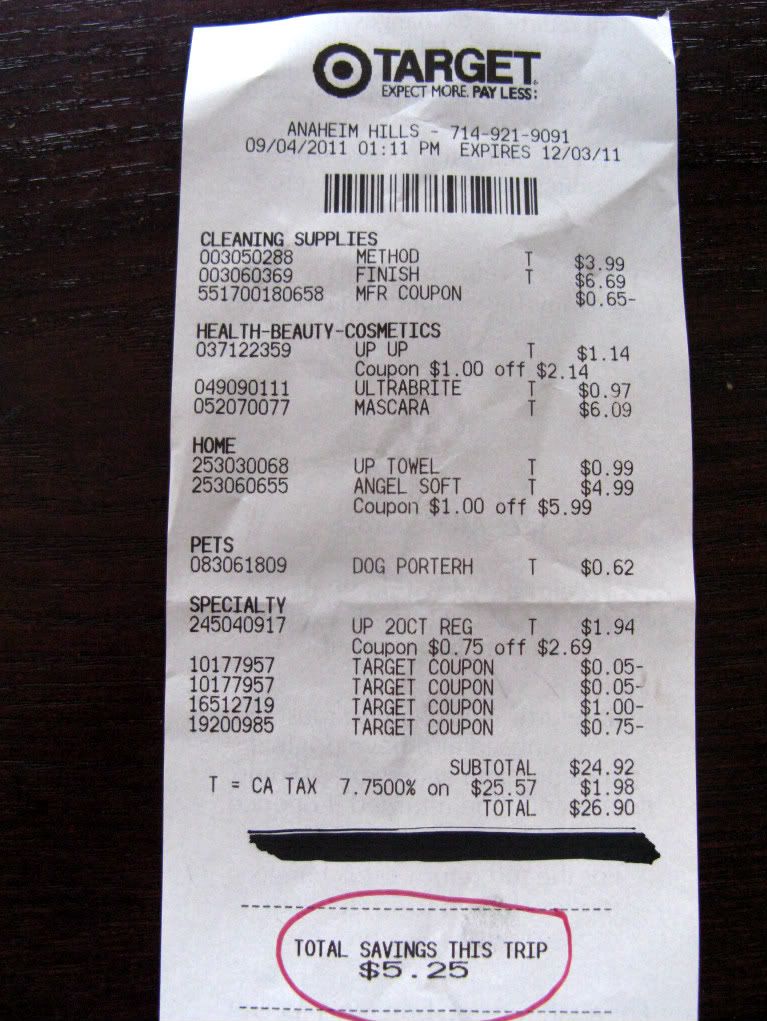 The savings!



So, over the weekend Justin and I got distracted by a few episodes of

Extreme Couponing

and I was equal parts amazed and horrified. These people take shopping and couponing very seriously--people spend upwards of 6 hours researching and creating spreadsheets, etc. in preparation for these extremem shopping trips. Two thousand dollars of groceries for free? I thought, surely I can use some coupons save some money on our weekly necessities.




I have never been much of one to use coupons--I've just never felt like I could find them for the products that I use. But, after seeing the insane savings on the show, I wrote out my list of what we needed and set out to find coupons for those items. I shop at Target so I started by looking for coupons on the Target website and then I looked at websites for the brands of the products that I typically buy. I had pretty good luck and found a coupon for almost every item on my list.




Here is what I found:
$.75 off of Target Brand feminine item (source: print out @ checkout from previous shopping trip)

$1 off Target brand skincare item (source: print out @ checkout from previous shopping trip)
I didn't end up using a few of the coupons that I took with me due to the fact that some generic items ended up being cheaper than using the coupon for a branded item. Target also gives 5 cents off for each reusable shopping bag that you bring in, so I got another $.10 off of the total! Between coupons and sales I ended saving $5.25 on this shopping trip which was 17.4% of my total bill. Not too shabby for my first go at couponing! I'm a little bit hooked and want to track how much I end up savin over the course of the year using coupons.
I tried finding coupons for my grocery shopping trip but I was completely unsuccessful. I do the bulk of our grocery shopping at Trader Joe's which doesn't do coupons, so maybe that was part of my problem. I don't really buy a lot of processed junky foods, so I'm not sure I'll really be able to find anything. But, I'm going to try again next week.
Do you use coupons when you shop? If so, do you have any tips or tricks for me?