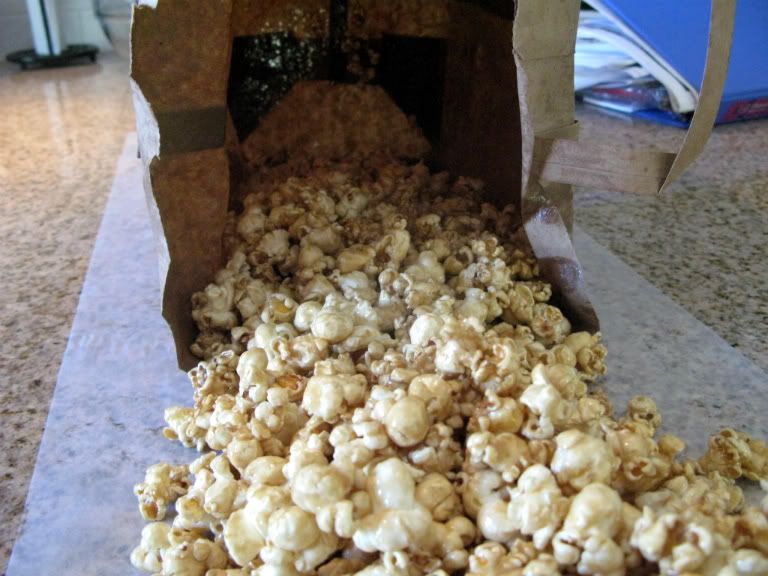 Pouring the caramel out of the bag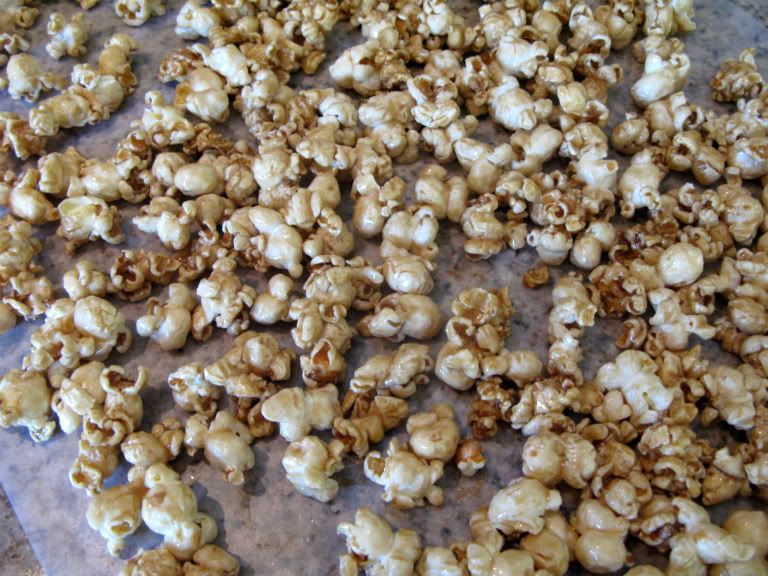 The finished product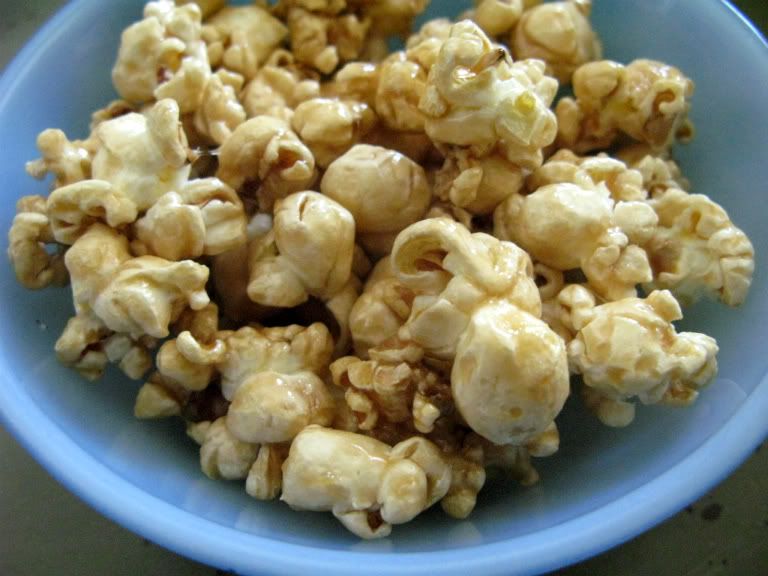 Warning: this may be gone before the end of the day
Lately I've been in the mood to bake, but there is no way that I am turning my oven on when it's 105 degrees outside. So, I decided to make this caramel corn that my mom made for us when we were growing up (my mom told me that the recipe came from my Aunt Di). This is so easy to make and so good to eat! Justin rarely eats sweets and he had his fair share of this.
Here is the recipe:
16 cups of popped popcorn
1 cup packed brown sugar
1/4 cup light corn syrup
1/2 teaspoon baking soda
1/2 cup (1 stick) butter
1/2 teaspoon salt
Spray the inside of your paper bag with olive oil spray (or PAM). Check your popcorn for kernels and then place it in the paper bag. Combine the brown sugar, corn syrup, butter, and salt in a medium microwave safe bowl and microwave on high bringing it to a boil, and boil for 2 minutes. Remove from the microwave and stir in baking soda. Pour the syrup mixture over the popcorn and close the bag by folding the top down a couple of times and shake it really hard to coat all of the popcorn. Place the bag in the microwave and cook for 1 1/2 minutes. Remove the bag and shake again then microwave for another 1 1/2 minutes. Shake again and pour it out onto a wax paper or a large cookie sheet.
Next time I'm going to drizzle chocolate over it to make
this
!