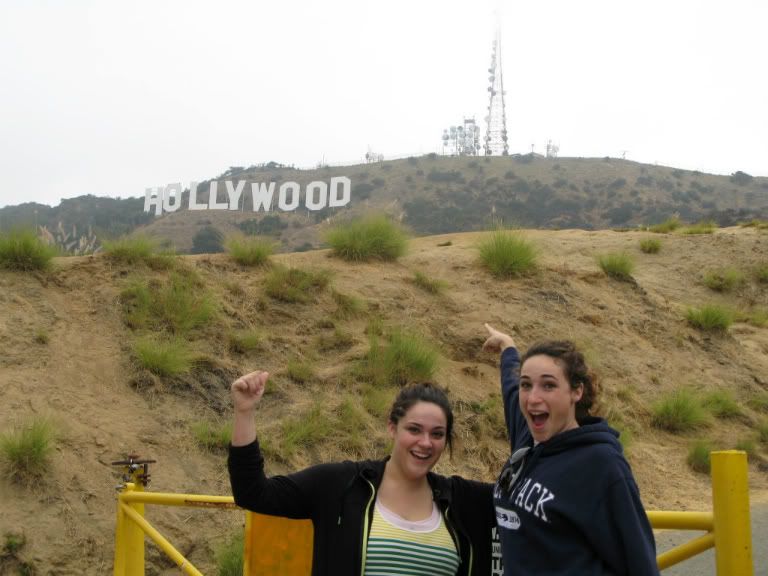 Valerie & Jackie on the way up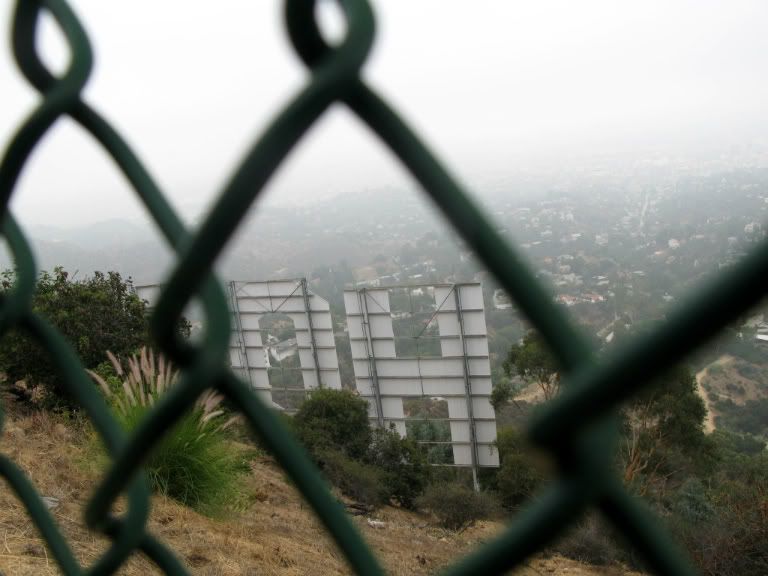 Behind the sign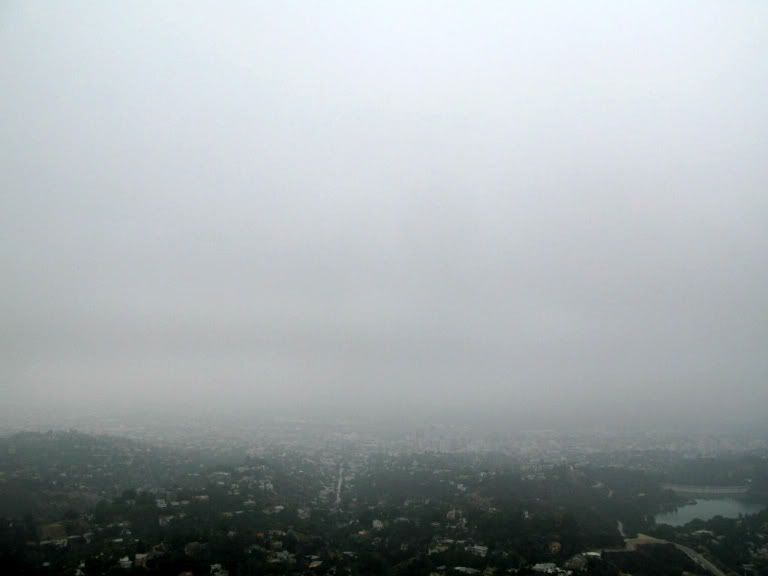 Smog + marine layer = low visibility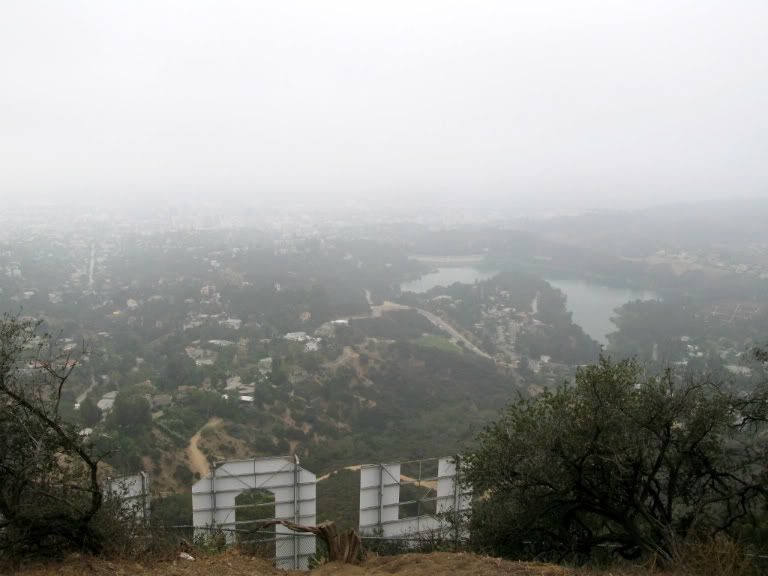 View from the top of the mountain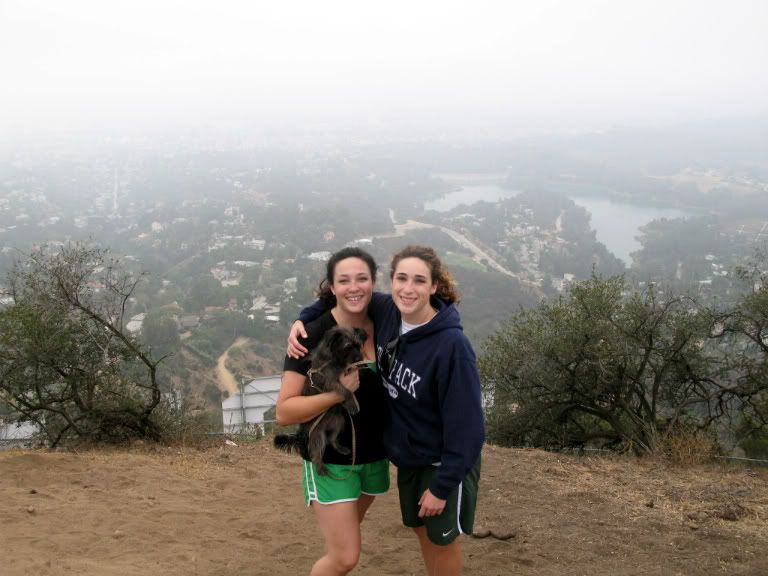 Jackie, Chloe & me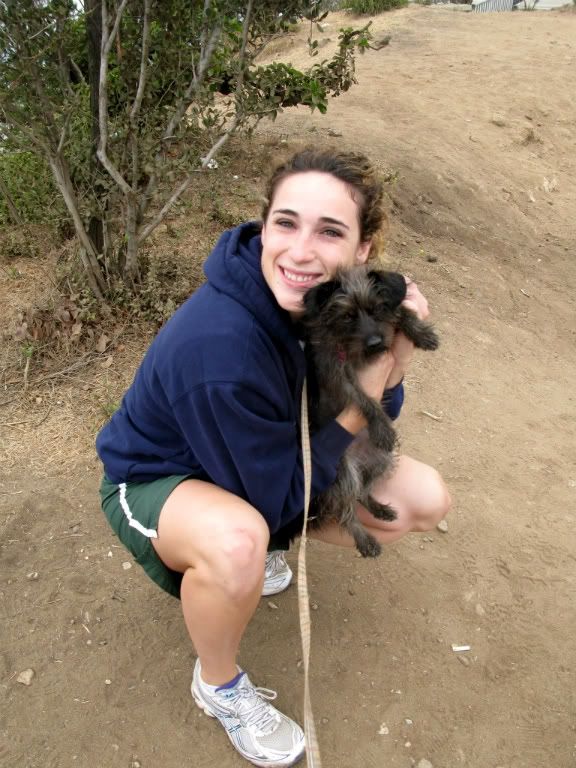 Jackie & Chloe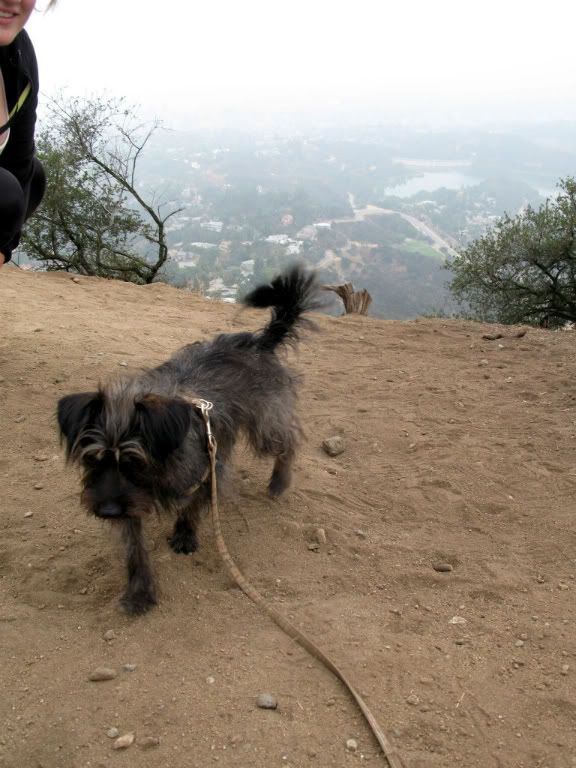 Chloe the Mountain Dog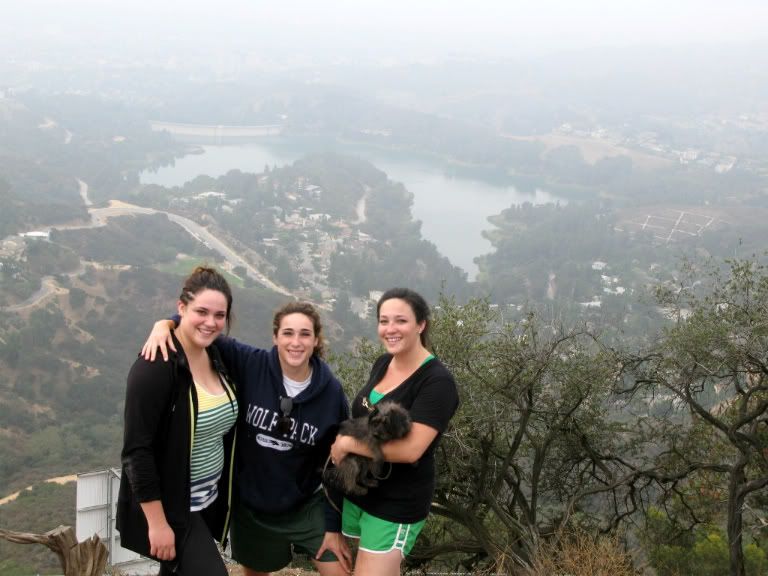 Sisters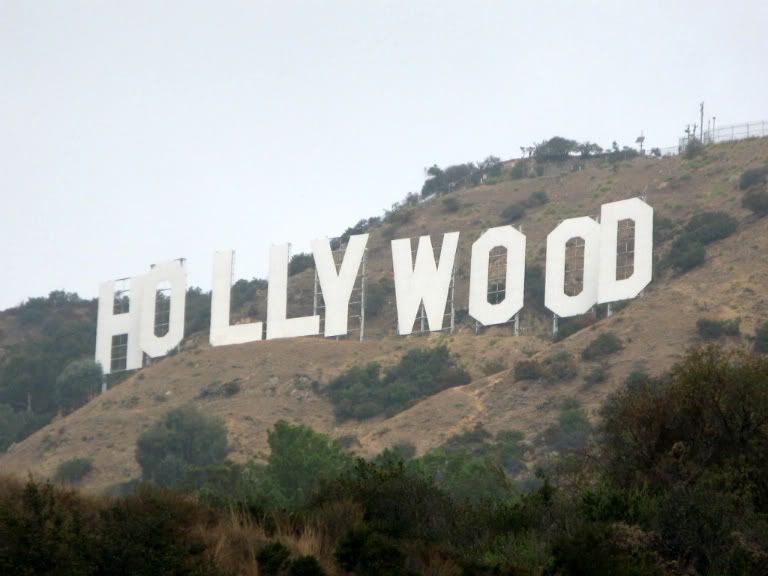 From the base of the trail
When Jackie was visiting me last month she told me that next time she was here she wanted to hike up to the Hollywood Sign. So, while she was here last weekend I made sure that it was one of the first things that we did! We woke up bright and early Saturday morning and headed up to the base of the Hollyridge Trail, following the
directions that I found online
very carefully. The hiking trail wasn't marked at all so we had a couple of small detours, one of which led us to a great photo op.
We were kind of bummed that the visibility was so low (we could barely see the outline of the city) due a combination of smog and the marine layer, but there was still a pretty view from the top of the mountain. We didn't know this until we got home, but there was a severe thunderstorm and flash flooding alert for Los Angeles County the entire day. Fortunately, we only saw one drop of rain fall on our windshield when we were getting into the car to leave. We did, however, run into a couple of coyotes on our way down the mountain. They had their eyes on Chloe, but thankfully there were quite a few people on the trail so they ran off without giving us any trouble.
It was a great hike--I would love to go again someday when there is a clear sky.