Jalapenos roasting on the grill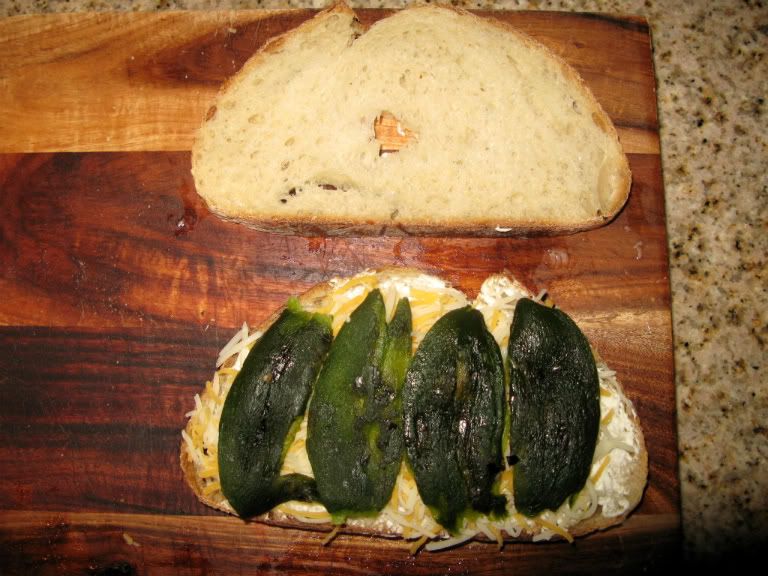 Assembling the sandwich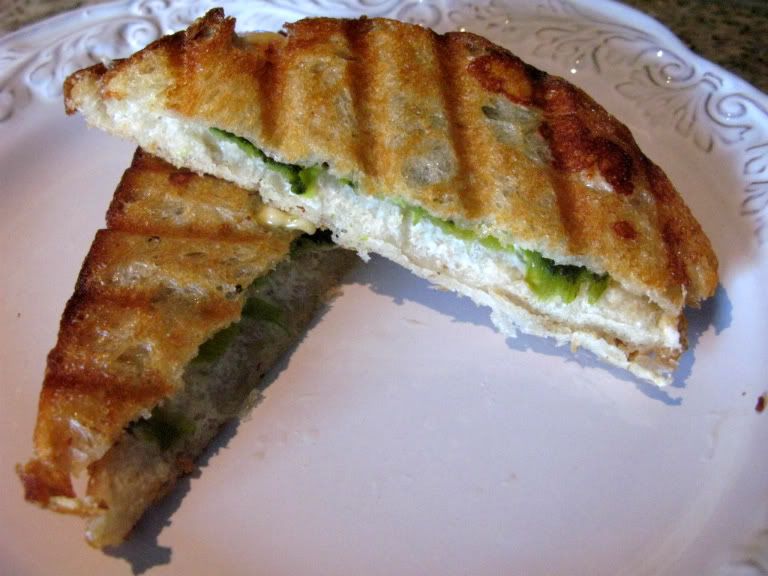 This picture is making me want another one...

After seeing
this
on
Pinterest
, I knew that I was going to be making a jalapeno popper panini in the very near future. Oh my gosh am I glad that I did because this is amazing! I have always loved jalapeno poppers, but this sandwich just takes it to the next level (maybe because it's like a bigger jalapeno popper?).
As you can see from the photograph above, in my first round of making this sandwich I used 2 roasted jalapenos per sandwich. This was perfect for Justin (who adds hot sauce to everything), but it left my mouth burning. The next day, I made one for lunch using only 1 jalapeno and it was perfect for me. I think that next time I make these I'll also remove the seeds the jalapenos before I roast them.
This is so simple to make--sourdough bread, cream cheese, shredded cheese (I used the Lite Shredded 3 Cheese Blend from Trader Joe's), and roasted jalapenos. Yum--these are definitely going into our regular dinner rotation.