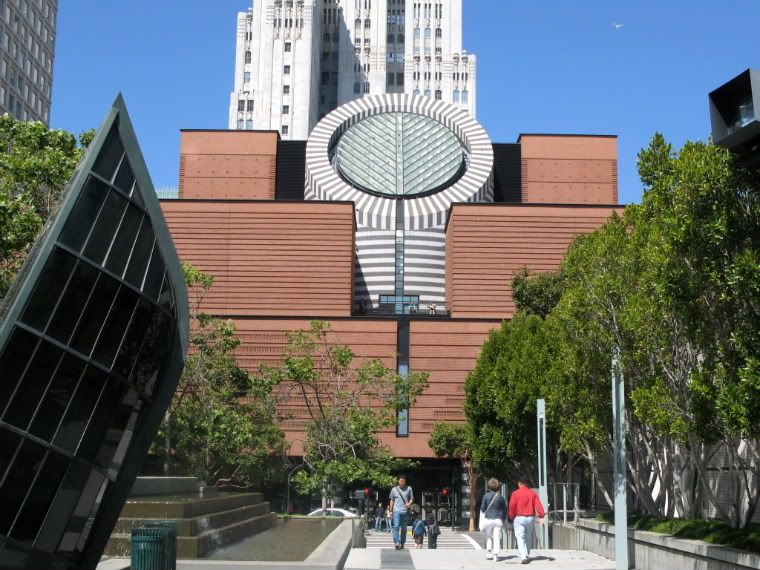 SFMOMA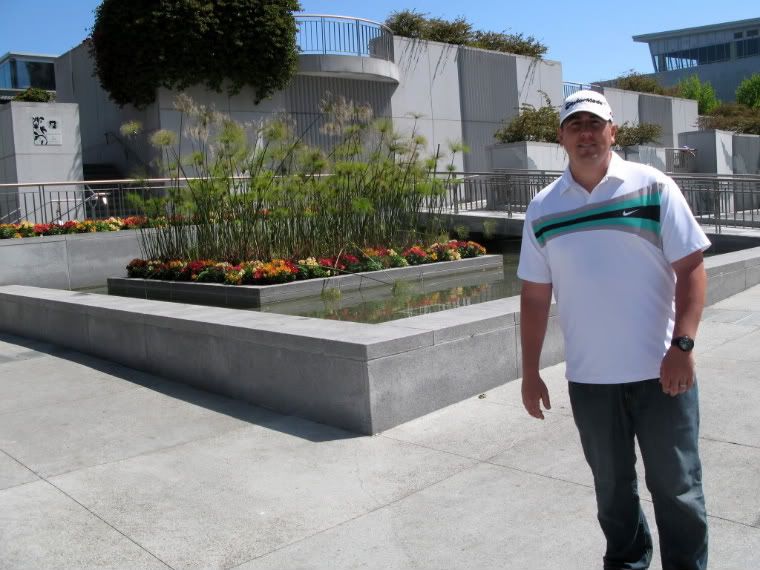 Justin at the Yerba Buena Gardens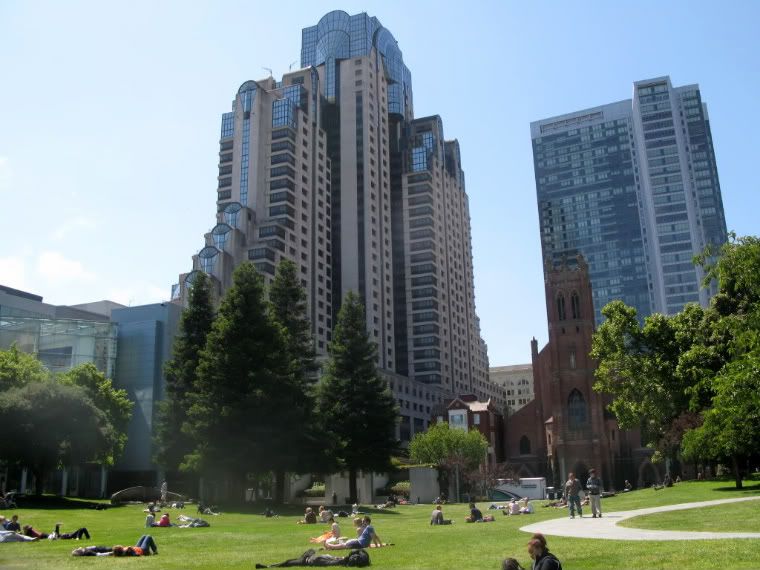 One of my favorite things about cities is always the mix of old and new architecture.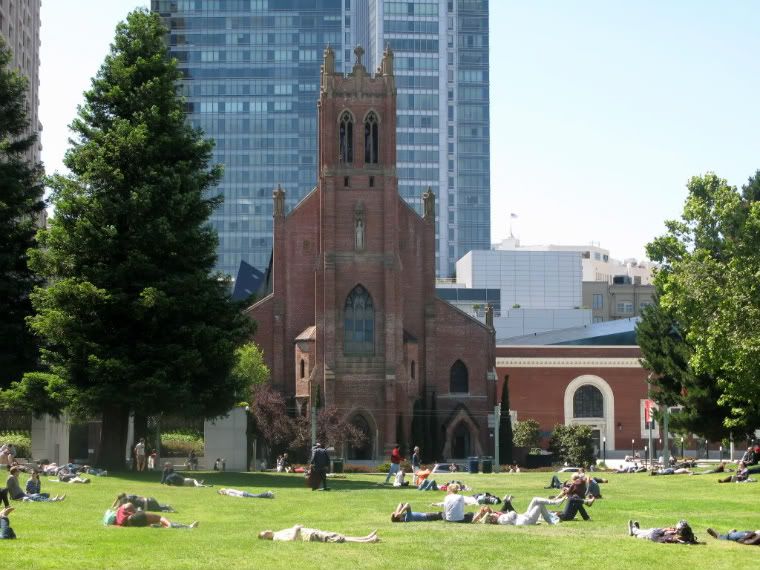 I also love communal spaces.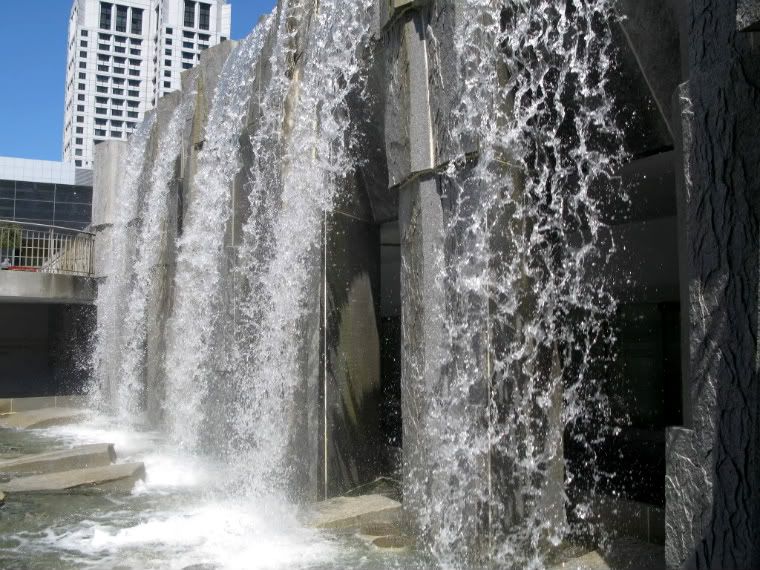 The Martin Luther King, Jr. Memorial Waterfall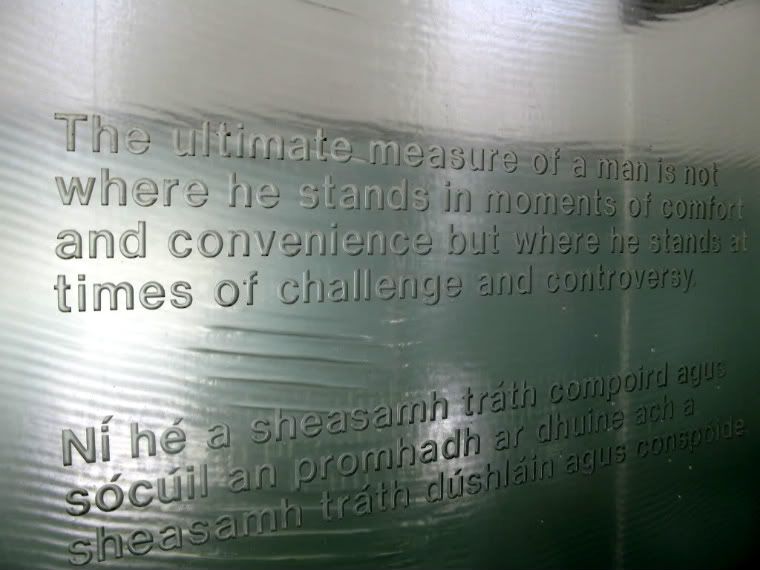 There were some great quotes inside of (beneath?) the memorial.
Have you ever read the whole speech? You can check it out
here
. He truly was a gifted writer & orator--thank God he put his gifts to good use!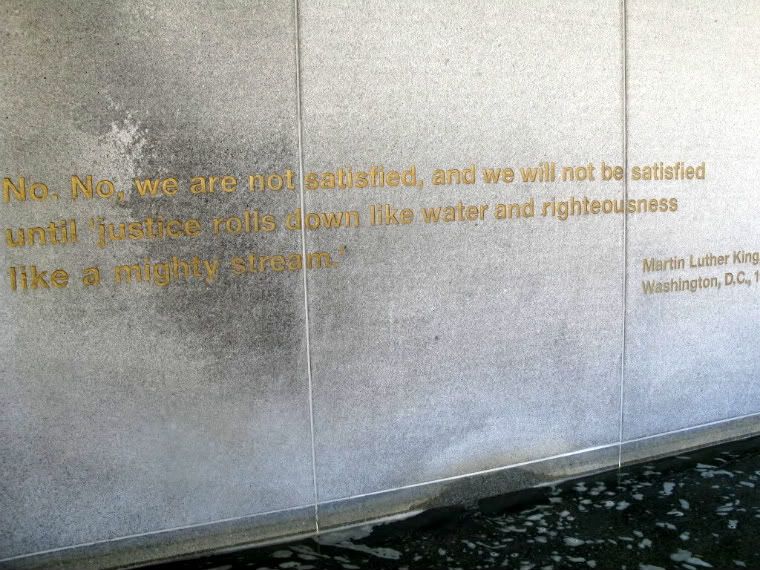 Here are more photos from our trip to San Francisco which was already
2 months ago
! Where has this summer gone?
We went to the
SFMOMA
and saw the exhibit
The Steins Collect
which was truly amazing. What an exciting time to be alive & able to participate in such a change in the world of art! Seeing so many of the early works by Picasso and Matisse was so cool. However, I have to admit that one of my favorite parts of the exhibit was reading about the Stein family and seeing the photos of their apartments in Paris with works like
Woman with a Hat
&
The Bathers
hanging on their walls. Can you even imagine?
After the art museum, Justin's uncle recommended that we walk across the street to see the Yerba Buena Gardens and the Martin Luther King, Jr. Memorial. I am so glad that we did--I find city parks to be so interesting (I think this has something to do with my people watching habit), and the MLK Jr. Memorial was very inspiring.
This may be my last post on our San Francisco trip (even though I haven't even made it through Day 1 yet!) as our computer crashed and I had just uploaded all of my photos from my camera. For some reason, I deleted all of the photos from my camera once I was done (something I
never do
). I am so sad, but I am hoping that the computer guy can fix our computer and recover our files. Keeping my fingers crossed...