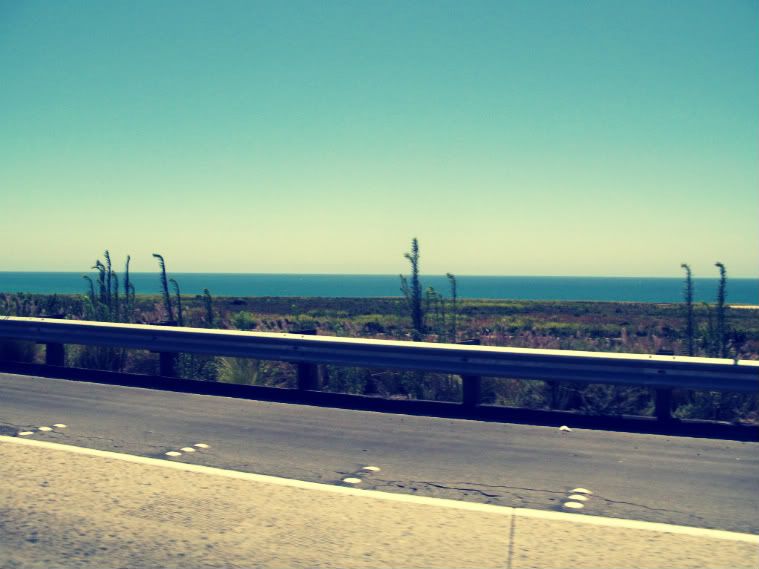 On our way...
An herb garden planted in the 1700's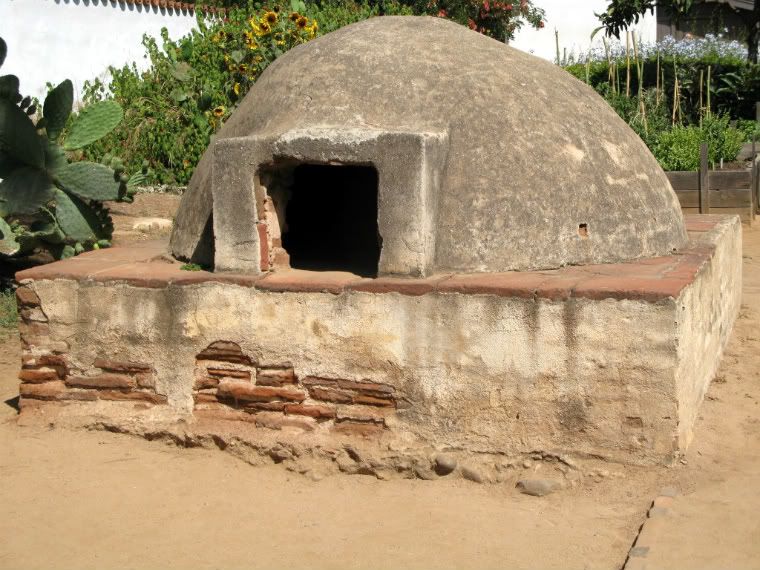 An oven at the edge of the garden
Pretty flowers covering the
Barra Barra Saloon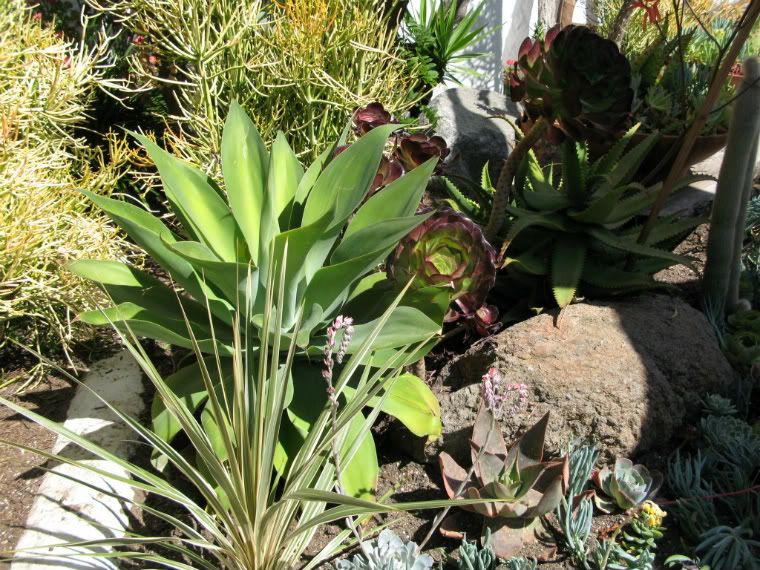 I loved the succulents that were growing everywhere!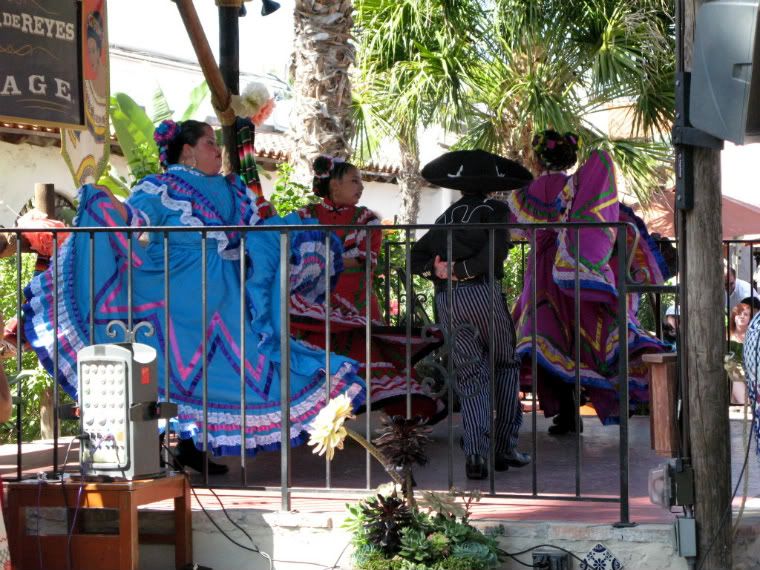 Traditional dancers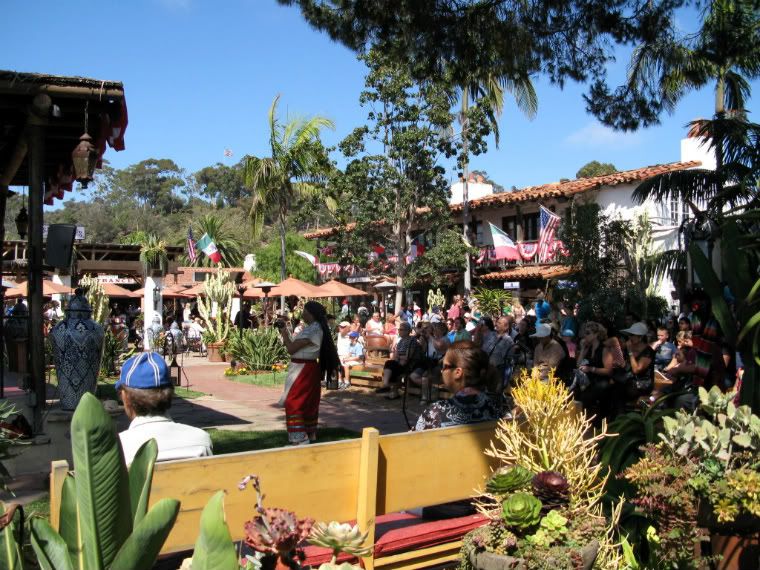 The new town center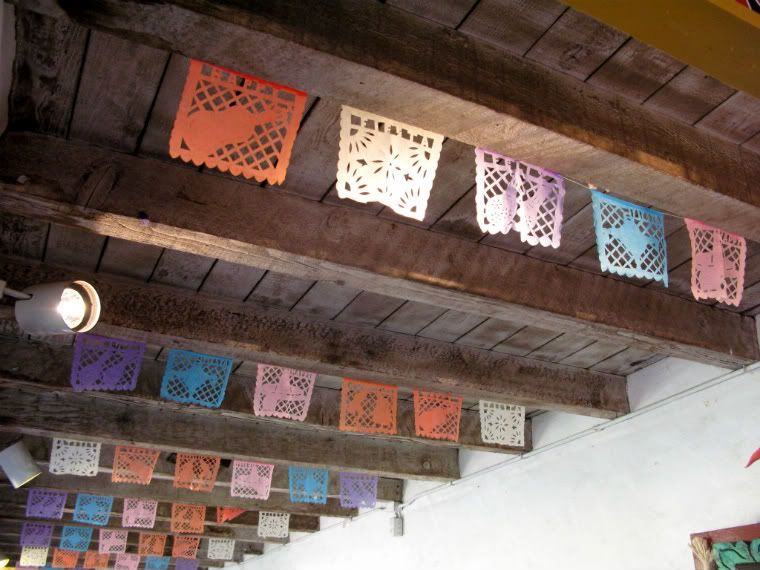 Paper flags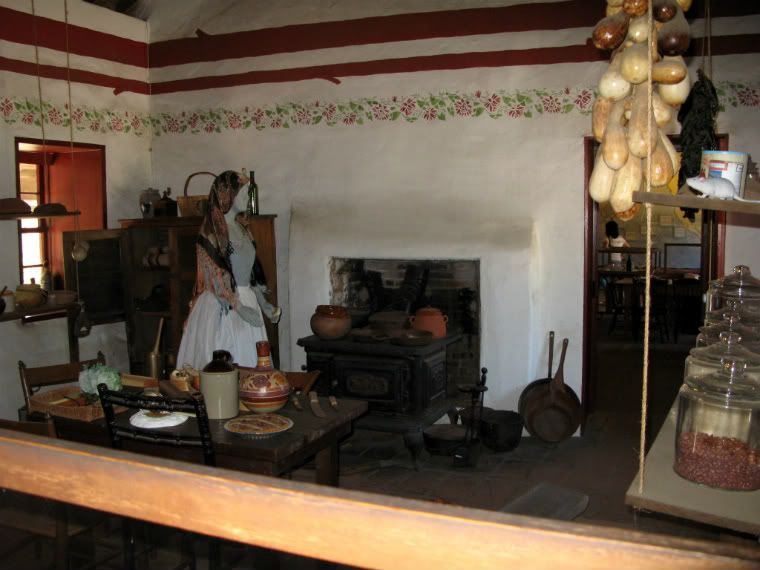 A 1700's restaurant kitchen--notice the mouse/rat on the shelf!
The first public school in San Diego, built in 1865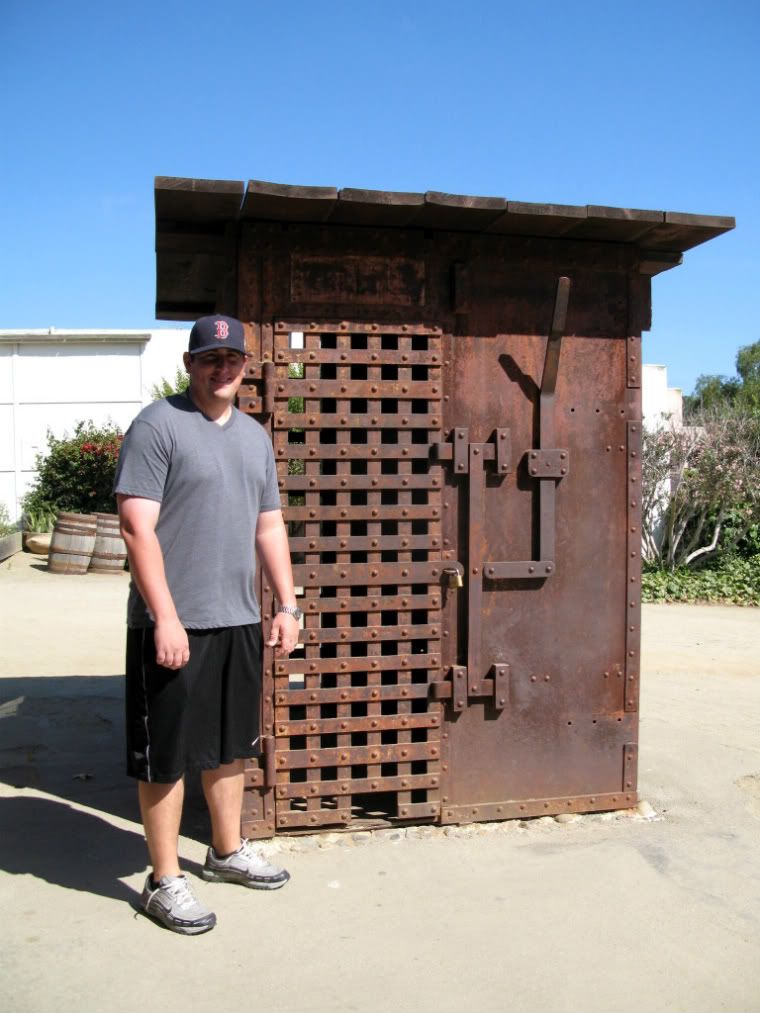 The prison--can you imagine being locked up in this little metal box with other people in the middle of the afternoon?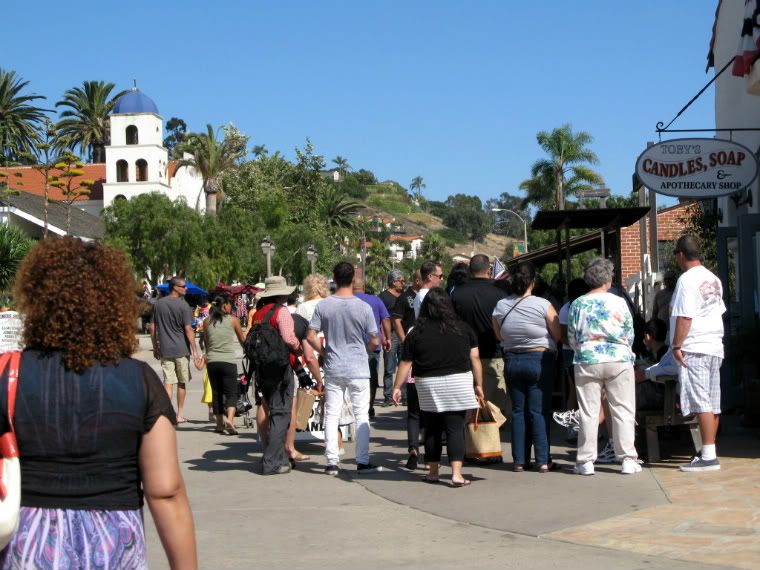 Old Town San Diego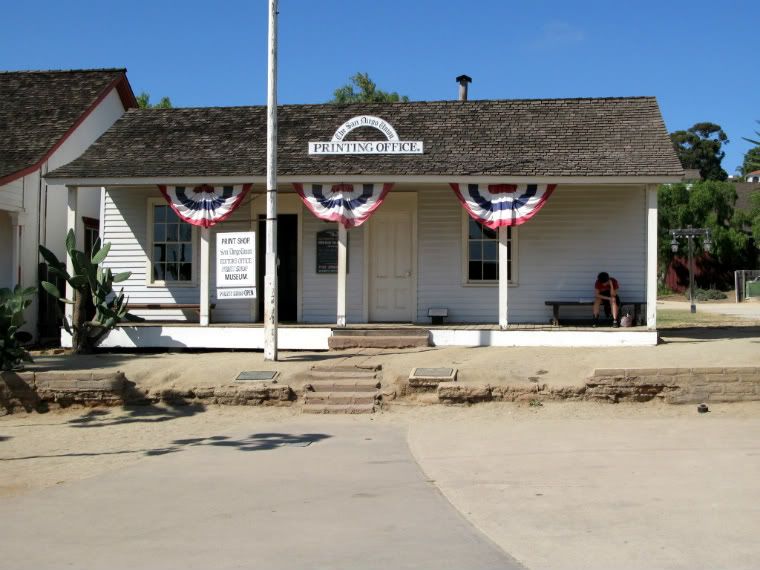 Home of the San Diego Union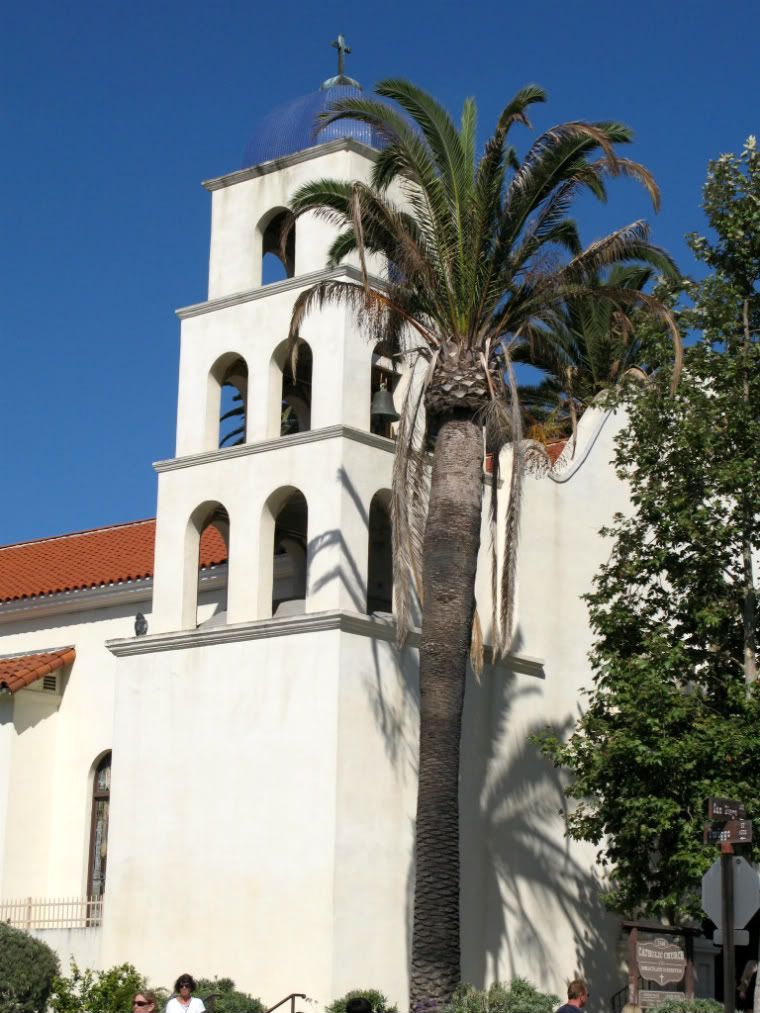 Beautiful old Spanish religious architecture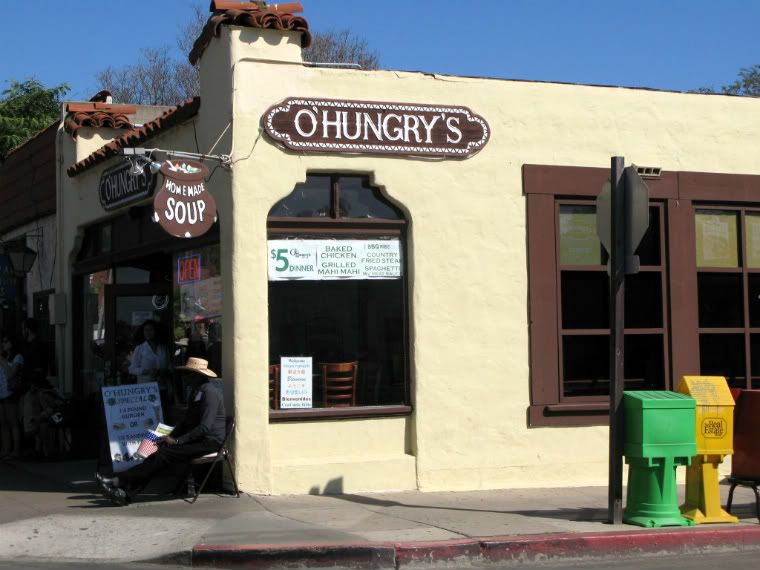 An appropriately cheesily-named Irish Pub on the edge of Old Town
To celebrate our first anniversary, Justin and I decided to spend a weekend in San Diego. While we were down there, we went to a baseball game (of course!). We had some time to kill before the game started, so we checked out Old Town San Diego. It was a little bit cheesy as all touristy historical sites somehow end up being, but it was also kind of cool. Old Town San Diego is considered the birthplace of California, so the historical aspect of the site and buildings was very interesting. I loved all of the old Spanish architecture!
In addition to all of the historical buildings there is a pretty little shopping area and a Mexican Restaurant that Justin and I decided that we need to check out next time we're in San Diego! Mexican food in Old Town San Diego
has
to be good, right?