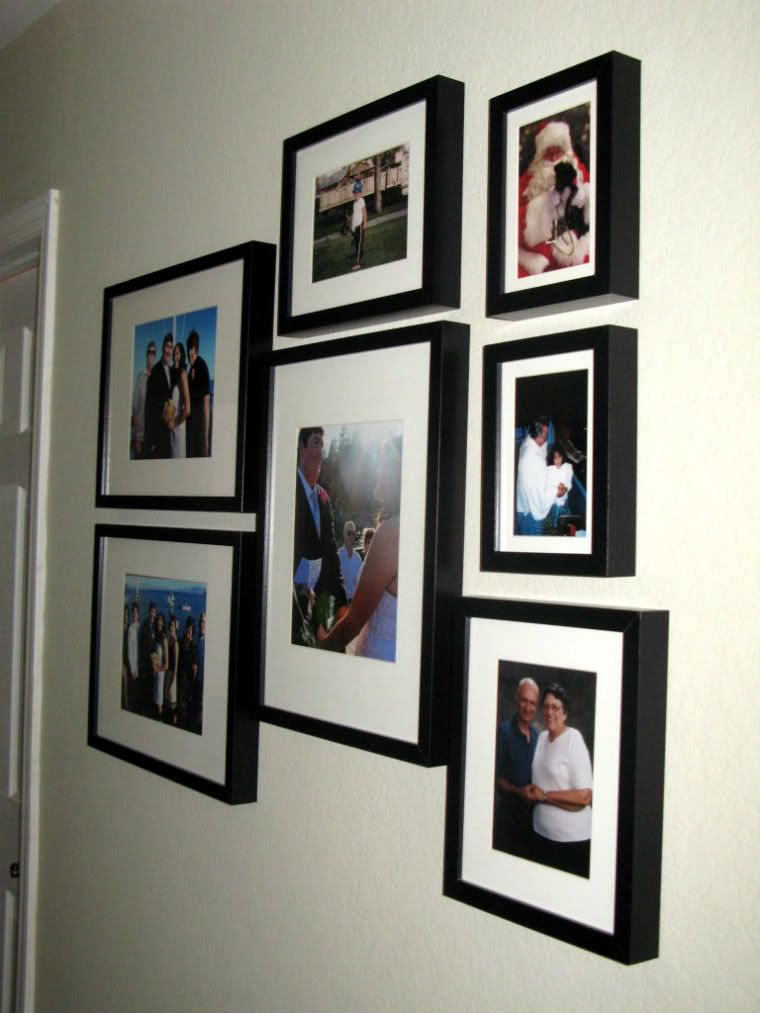 Our hallway family photo collage.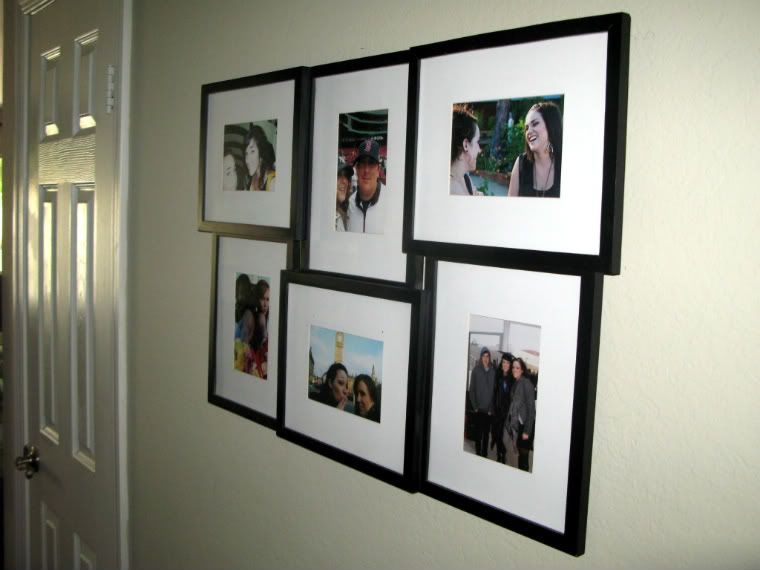 More pictures up on the wall!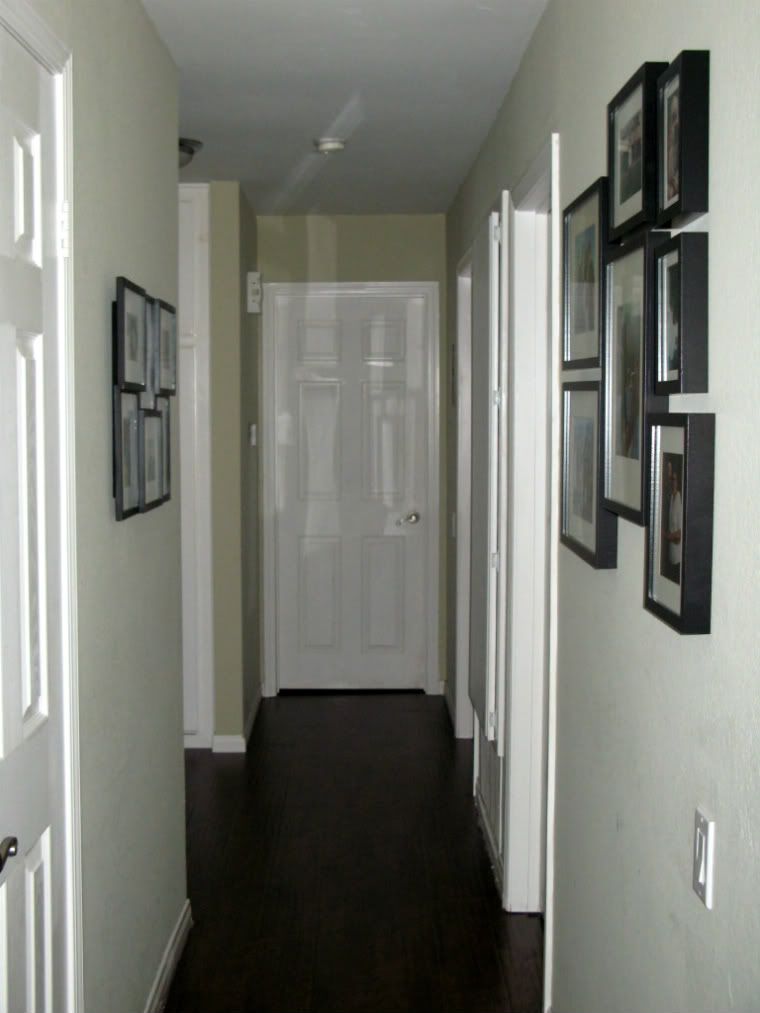 The hallway
We finally have pictures hanging on the walls in our house!
Everytime friends or family come to visit us, they always tell me, "You need to get some pictures up on your walls!" Well, after living in this space for almost a year, I finally committed to hanging things on the walls.
I don't know why, but I've always lagged on actually putting art and photos up. Maybe it has something to do with being an Army brat and moving a lot, or maybe I just have a mental block in this area of my life.
For the collage, I chose my favorite photograph from our wedding for the center, then family photos from our wedding, some favorite photographs of Justin and I as children, a picture of Chloe with Santa Claus last year (I know...), and a photograph of my maternal grandparents that I just love. I used the
IKEA Ribba frames
which I absolutely love and will probably use all over our house now that I have become a crazy picture-hanging woman.
For the other photos on the wall, I used a collage frame given to me by my mother which I believe she purchased at Target a couple of years ago. I included some of my favorite photos: sister and I at the Guggenheim in NYC, Justin and I at Fenway Park, my sisters laughing at the wedding, Katie and I at the wedding, Jessie and I in London, and my brother and sister with me at my college graduation.
It is so nice to walk by all of these memories everyday--I'm glad that I finally got my act together!