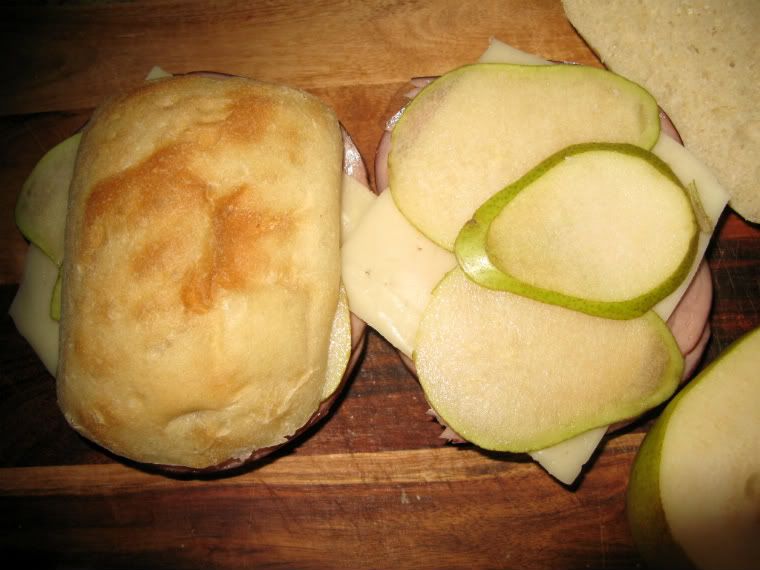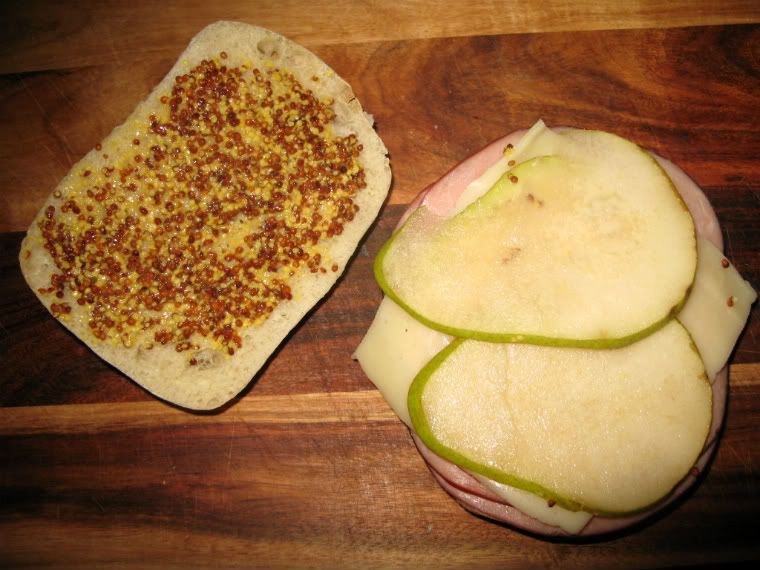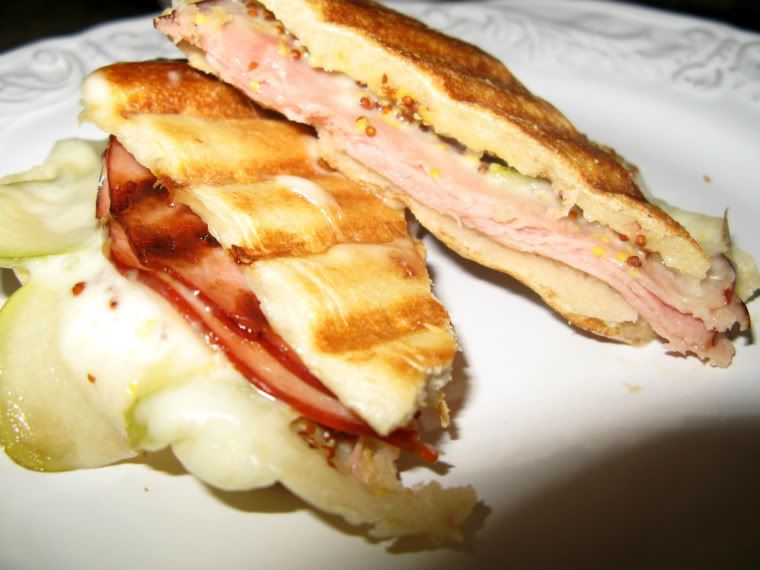 Justin and I both love sandwiches, and I especially enjoy paninis. I know that this is not anything original or revolutionary, but it finally occurred to me that I could use our George Foreman Grill as a panini press. Why did it take so long for me to get around to this?
It's about 1,000 degress in Orange County right now, but I am so ready for cooler weather so I made a panini that is perfect for fall--black forest ham, havarti, pear, and whole grain Dijon mustard. It was so good (can a panini be bad?) On a side note, I am a little bit obsessed with the whole grain Dijon mustard from Trader Joe's--I try to keep some in the house at all times because it is so good on everything.
Now that I've discovered the wonders that are George Foreman Grill paninis, my next mission is to make a sort of jalapeno popper panini like the one that Justin had
here
.
What are your favorite sandwich fillings?