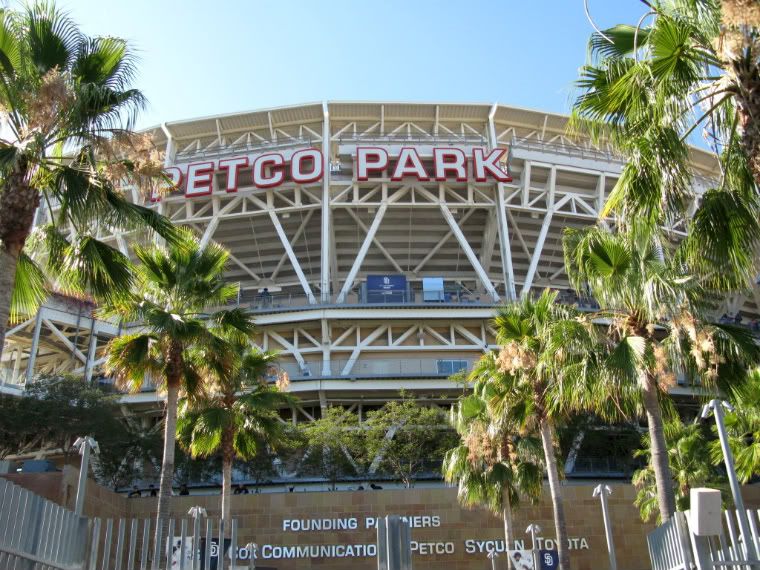 PETCO Park: Home of the San Diego Padres
Justin outside of PETCO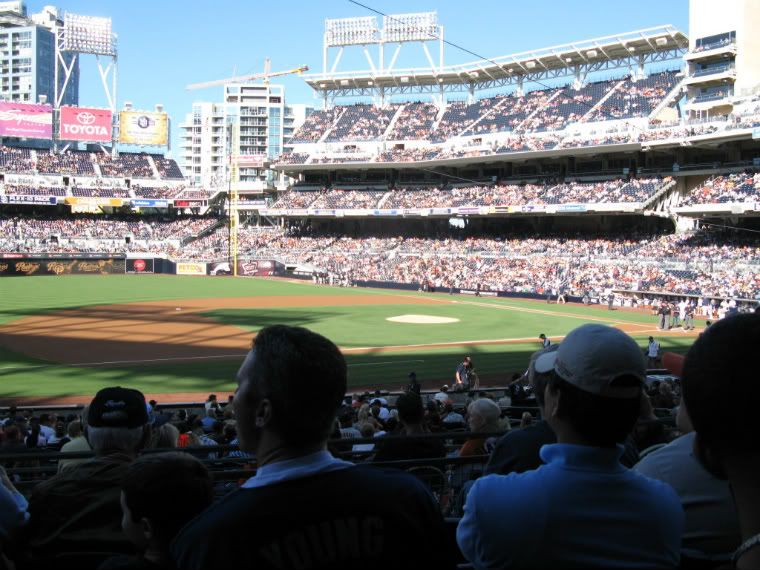 View from our seats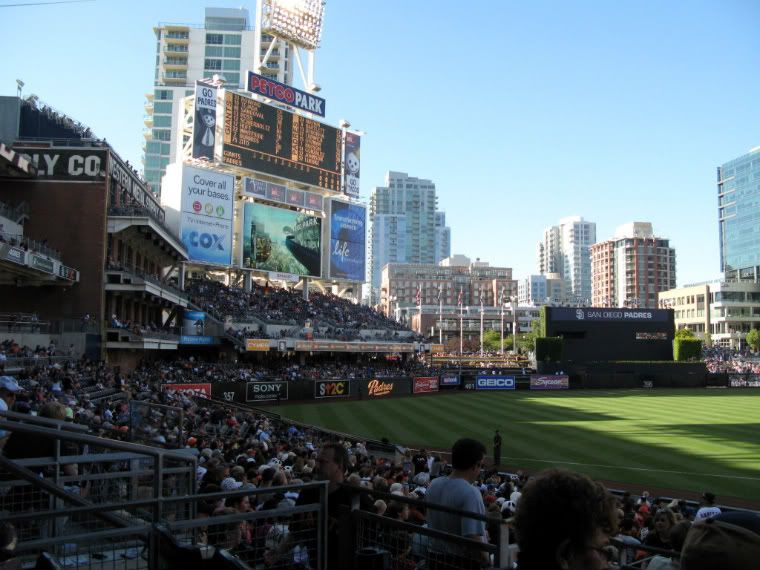 I liked the incorporation of the old Western Supply building into the stadium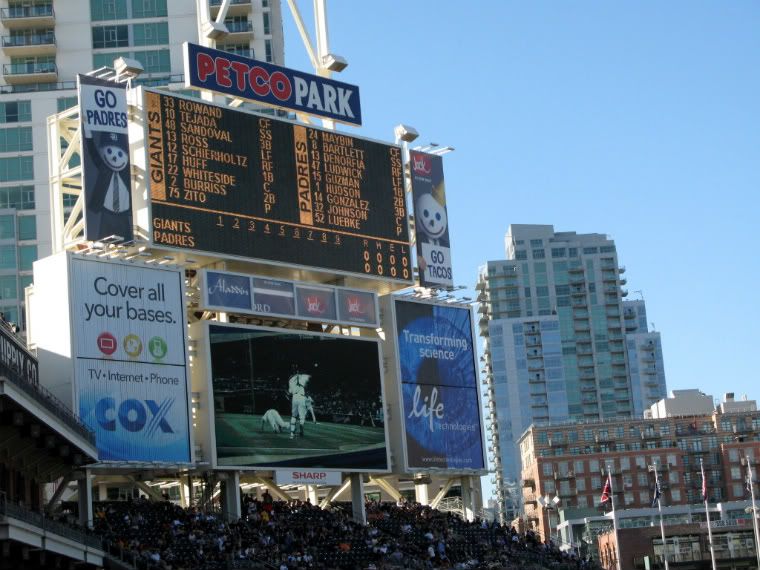 Gotta love that Jack in the Box marketing!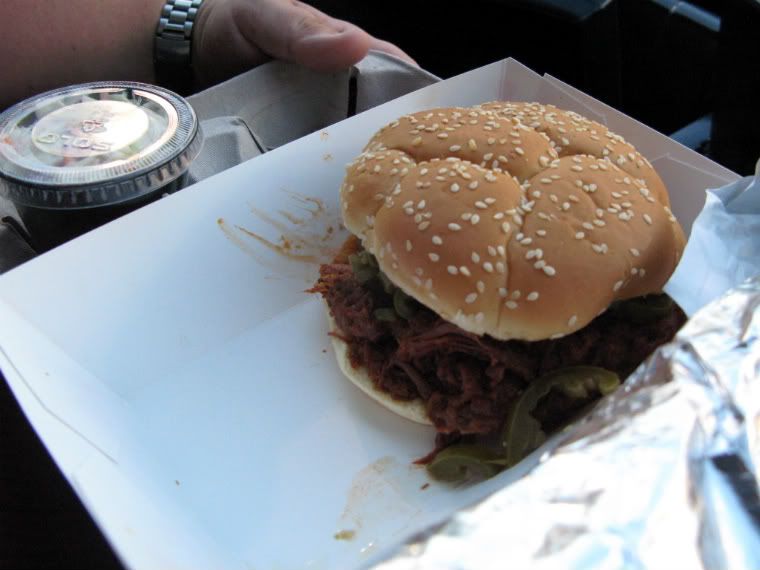 Justin had some barbecue from
Randy Jones BBQ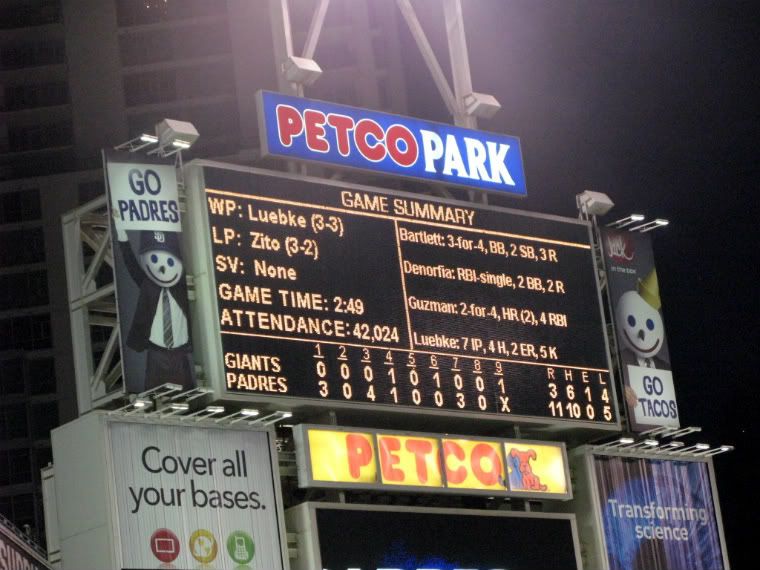 The Padres scored more runs in this game than they had all year...
My hubby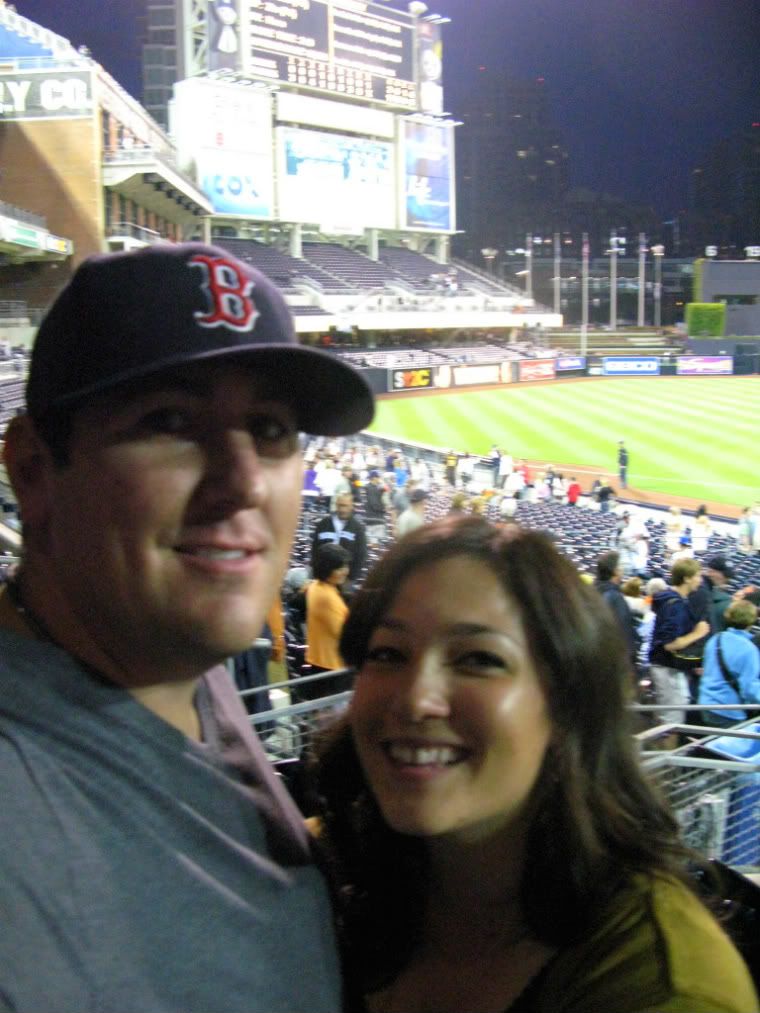 Happy Anniversary, babe!
We have now visited 6 of the 30 MLB parks! PETCO Park, home of the San Diego Padres, is a nice ballpark. It's pretty new, so it's very modern and I would say very family friendly. I would compare it to Angels Stadium. I thought that the exterior of the venue was boring, but I really liked how they incorporated the old Western Metal Supply building into the ballpark--you know I love old brick buildings next to modern architecture.
There is a nice selection of food at the stadium (including healthy options and a gluten-free stand)--Justin tried
Randy Jones BBQ
and I had a hot dog (my usual ballpark order).
One really nice thing about PETCO park is that tickets are very affordable! They also have a good attendance at their games which is nice after what we've been experiencing at Dodgers Stadium this season...
There are shooting flames when the Padres score a home run (this definitely made me jump the first time), which we were able to experience quite a few times since the Padres scored were on a home run streak at the game we attended. I have to admit that it was fun to see the Padres beat the Giants!