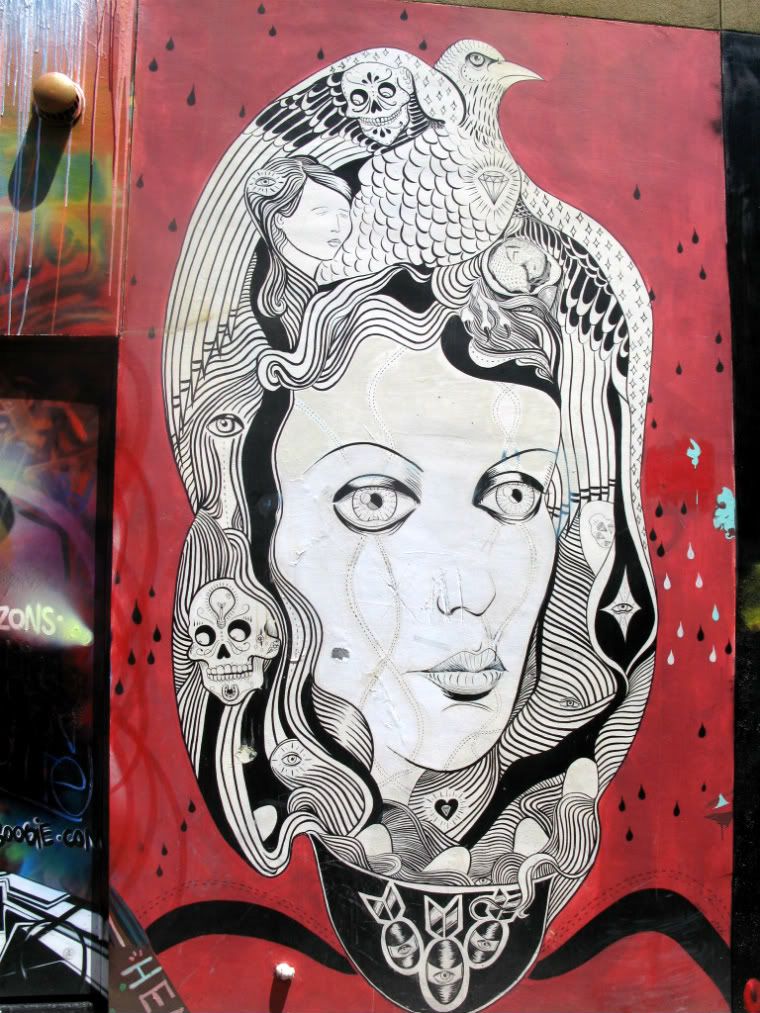 This made me think of a 19th century Spanish Medusa.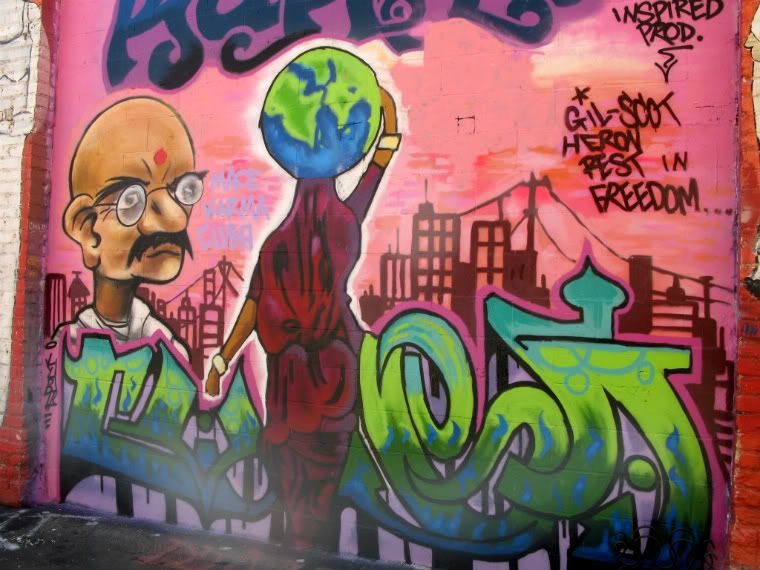 Ghandi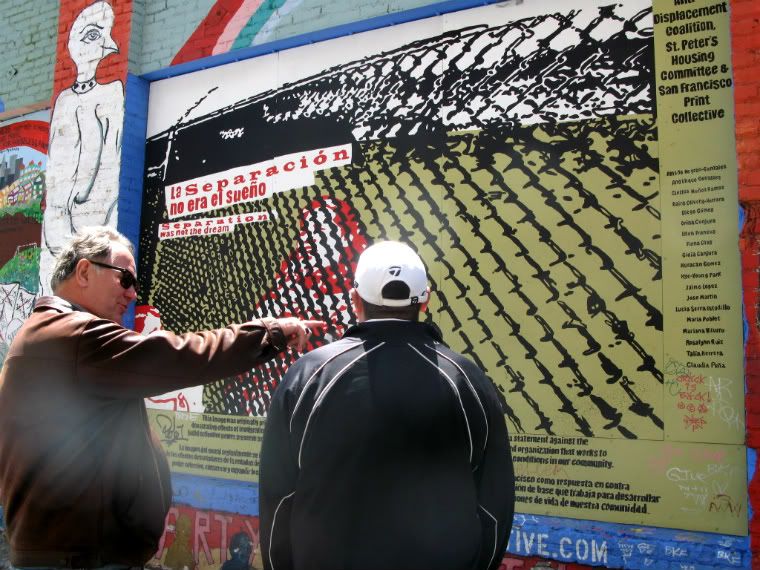 Tracy & Justin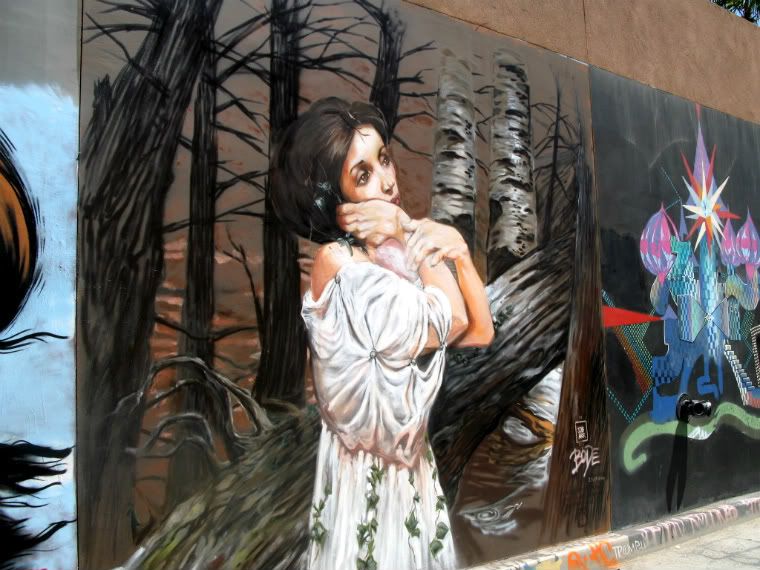 This looks like the cover of a Spanish romance novel.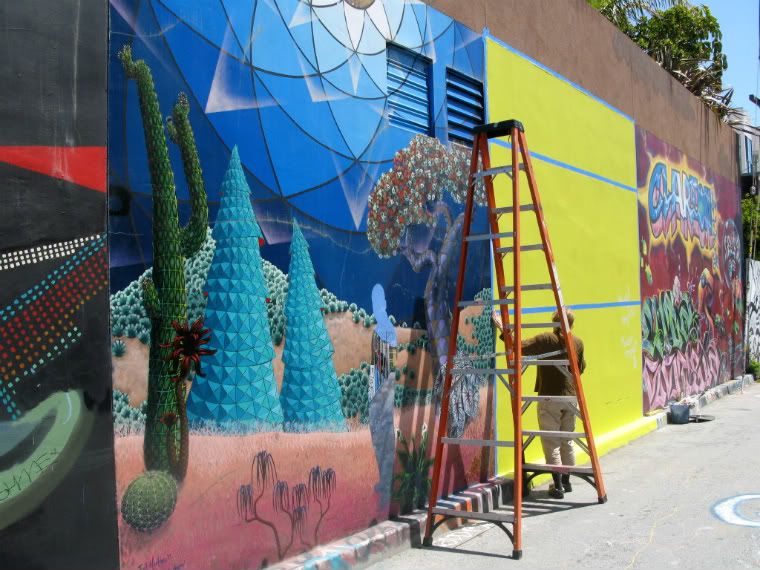 While we were there, an artist was starting to work on a new mural in the alley.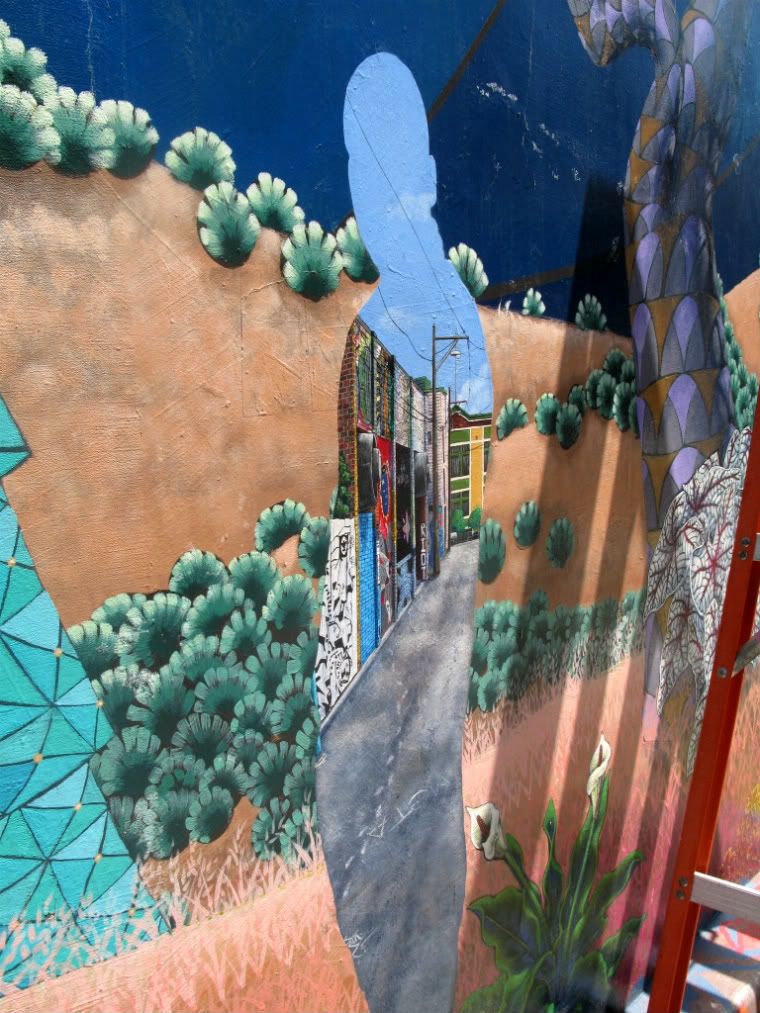 This was one of my favorites in Clarion Alley--the artist painted the alley inside of the shadow.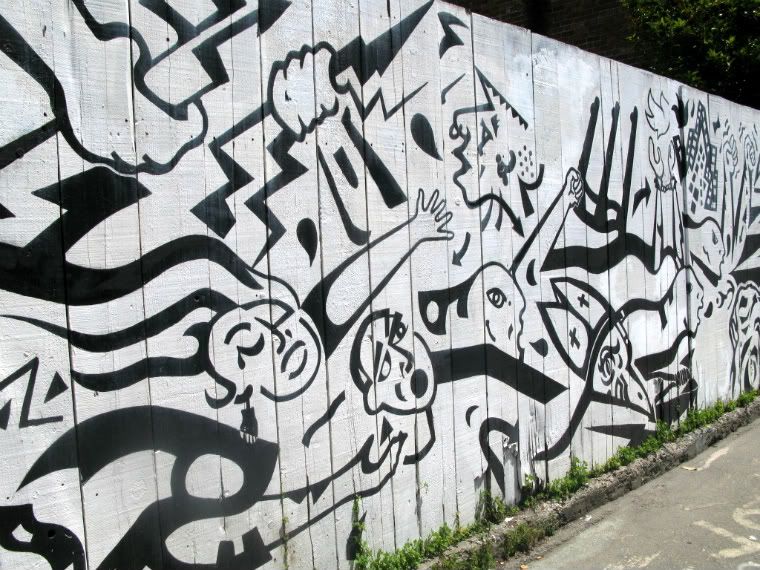 Black & White

This mural gave me Dr. Seuss vibes.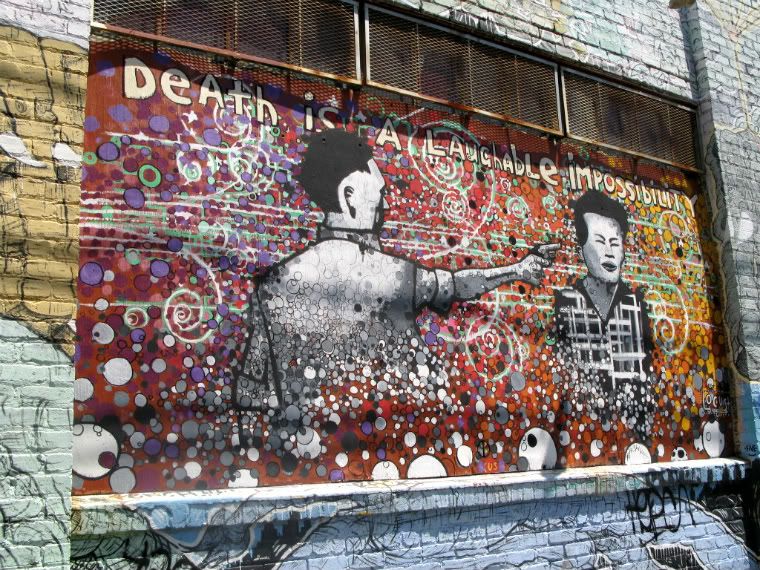 "Death is a laughable impossibility." I did some research and found out that this is a reference to Tennyson on transcendence.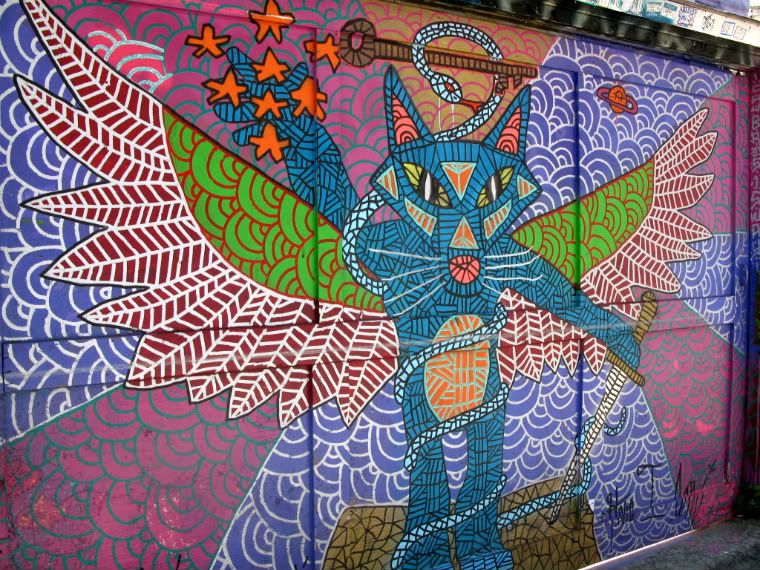 I really liked the mosiac look of this mural.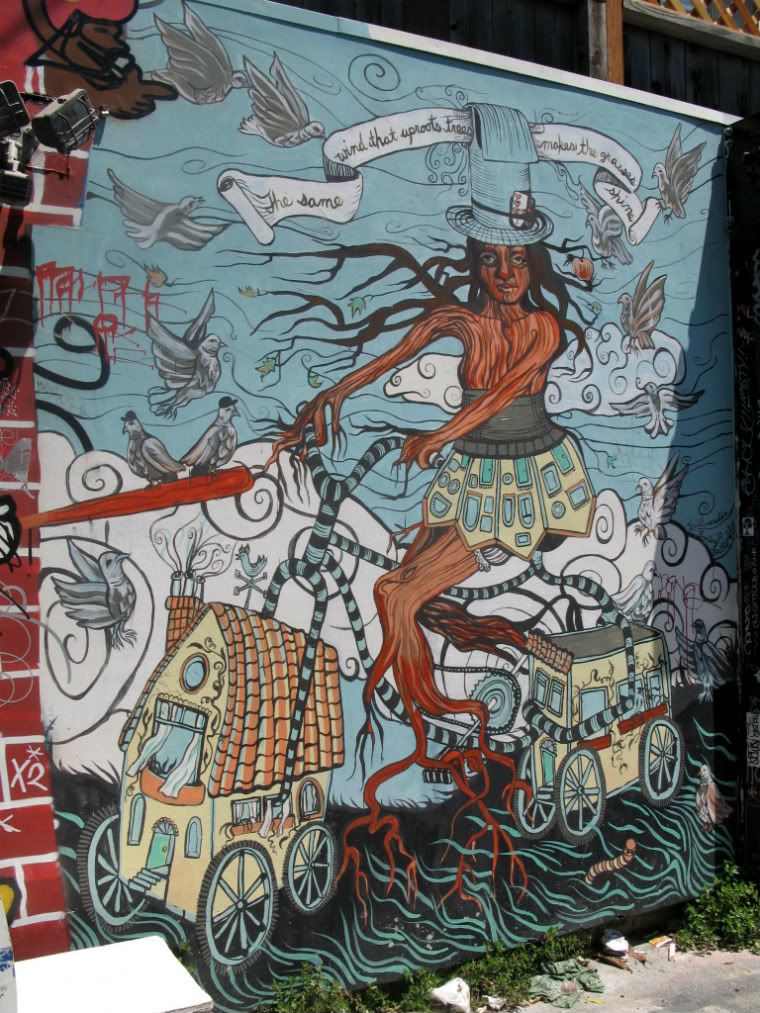 "The same wind that uproots trees makes the grasses shine."
This is my favorite from Clarion Alley--I love the detail.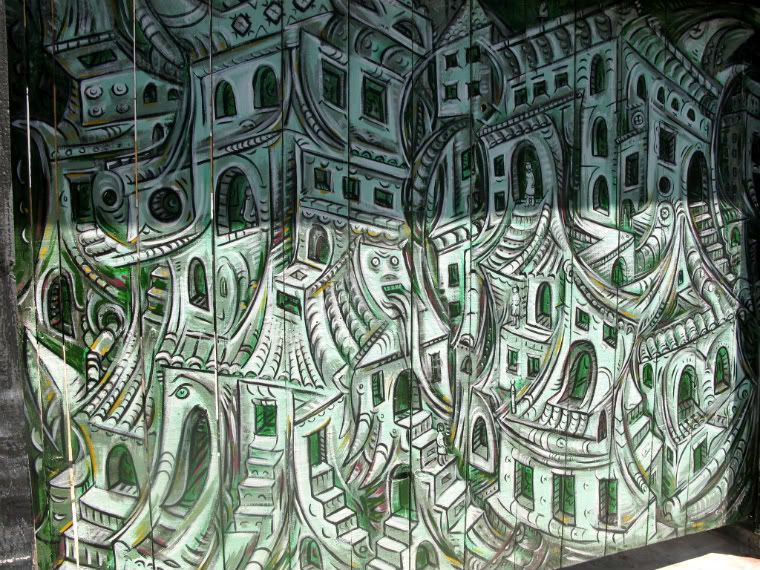 I liked this mural because it reminded me of the movie Metropolis.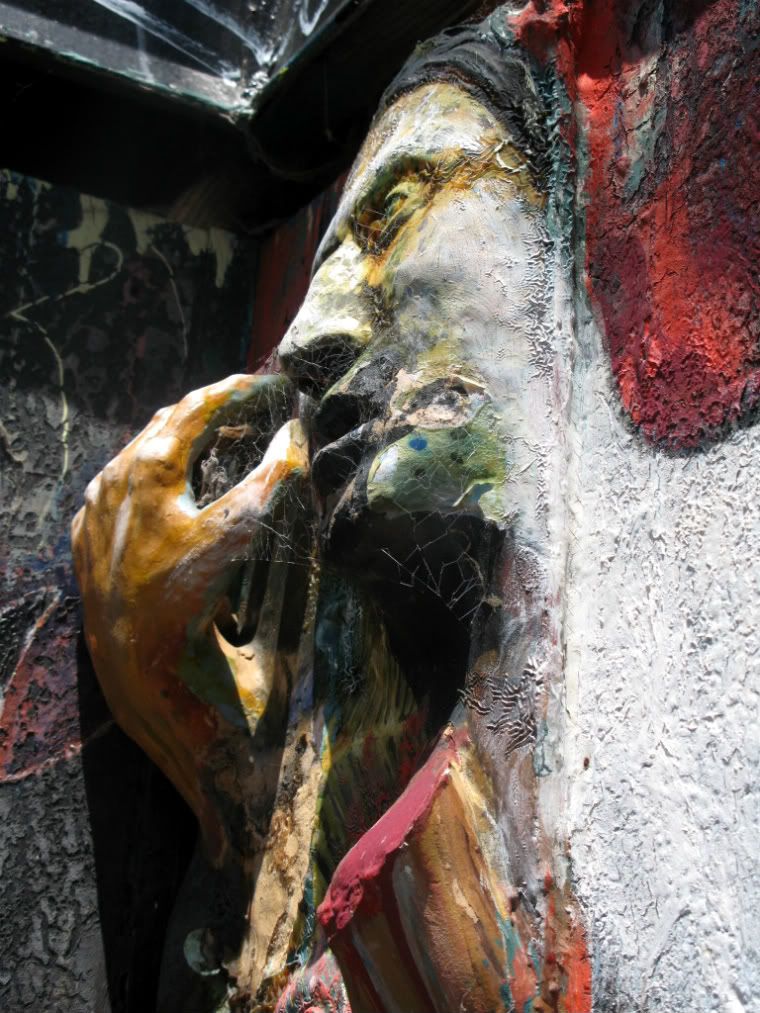 This wins the award for the creepiest mural--possibly even without the spider webs!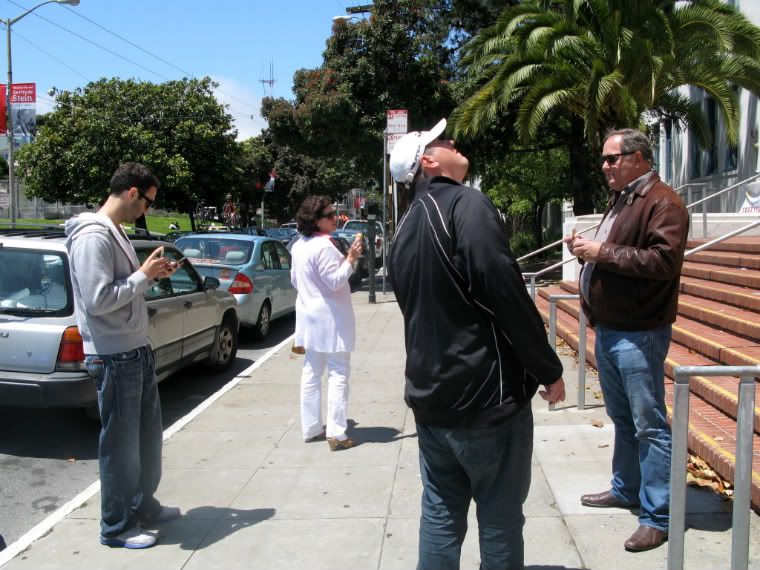 After Clarion Alley, we headed over to Bi-Rite for some ice cream. We had Toasted Coconut, Roasted Banana, Salted Caramel, and Coffee Toffee. They were all amazing!
Clarion Alley was right next door to Bar Tartine, and it was a great spot to stroll through right after brunch. While I loved the Balmy Street murals, Justin preferred the art that we saw in Clarion Alley. We had the chance to talk to an artist working on a new mural, and we learned about the Clarion Alley Mural Project (CAMP). I just love this whole concept of art/graffiti that beautifies the city. It adds so much character to the neighborhood, and I would imagine that it builds support for the artists themselves.
We had so much fun visiting these murals, and thank you again to Rose, Tracy, & Colin for taking us around the Mission all day!